EVEN MORE. . .GALLERY 7
MEMOIRS FROM A SINKING SHIP
by Val Shively
(FUTURE MANUSCRIPT IN THE WORKS)
The only difference between the Titanic and our store is. . .
. . .they had a band!!!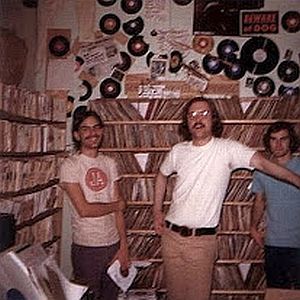 Lenny Goldberg (left) publisher of the first group record fanzine in the early '60s
KBBA (Keep the Big Beat Alive). . .I think it was 25¢. It was sold at
"Times", Arcade & other similar type record stores (if there were any. . . )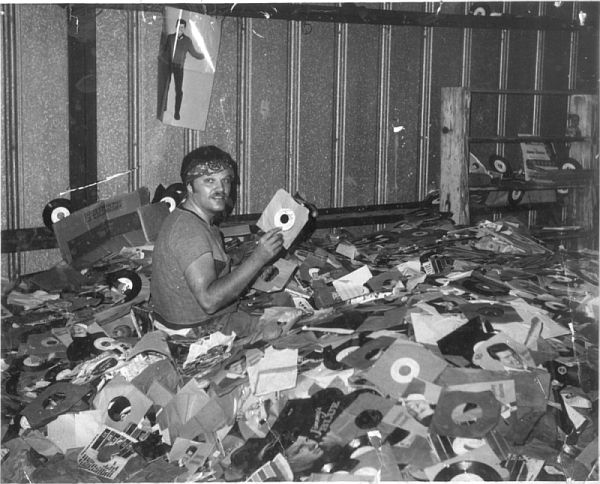 Jimmy Schmittinger in a silo in Jackson, Mississippi, looking through Ace returns
Unfortunately it was over 140°F in there & everything was melted
Photo by John Gallagher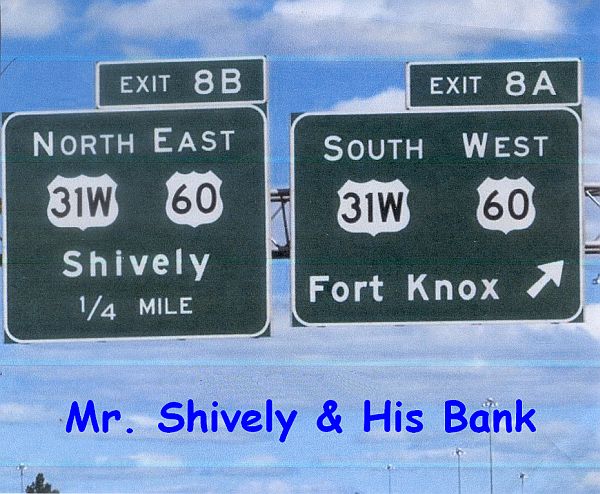 Courtesy of Bill Berry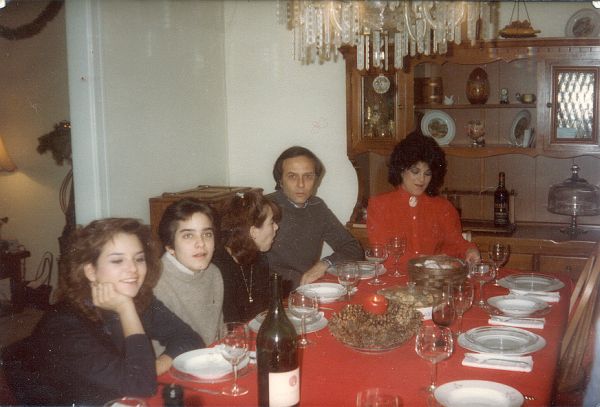 Jerry Greene with his family in the early '80s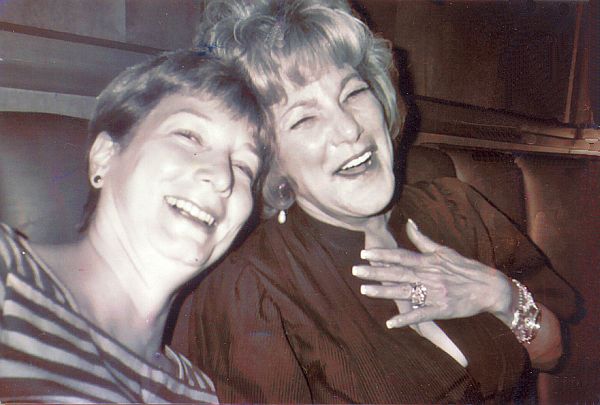 Patty & Nina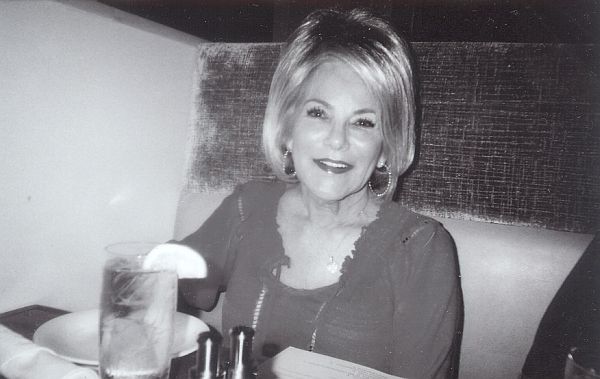 Nina as Sandra Dee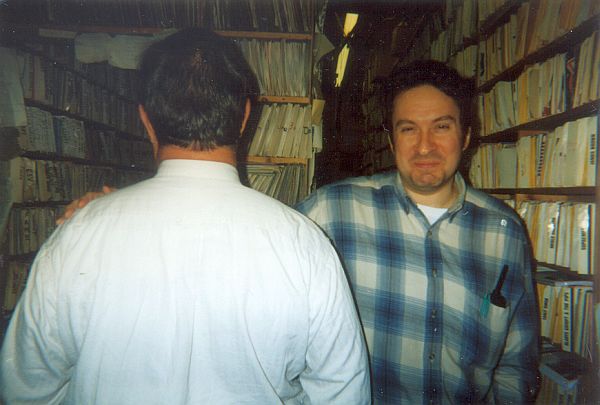 Allan Thomas (his better side) with Chuck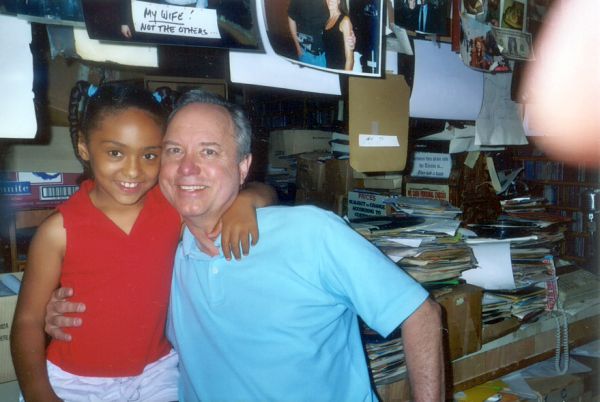 One of the kids from my church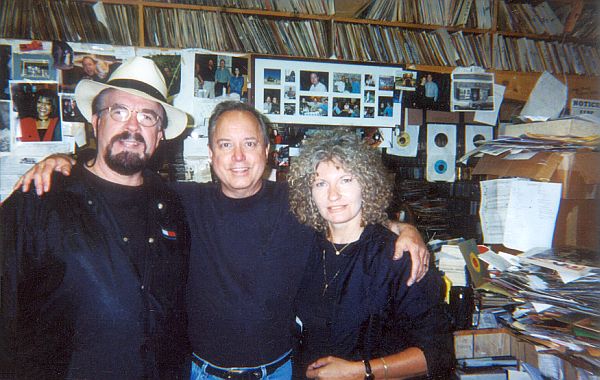 Bob Hughes & his wife - from Columbus, Ohio
All around entertainer!! Very talented!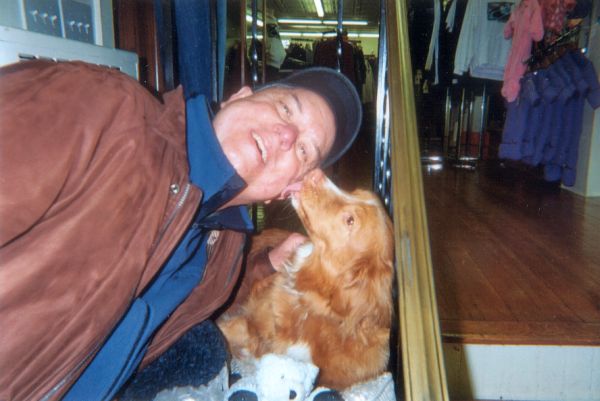 My new best friend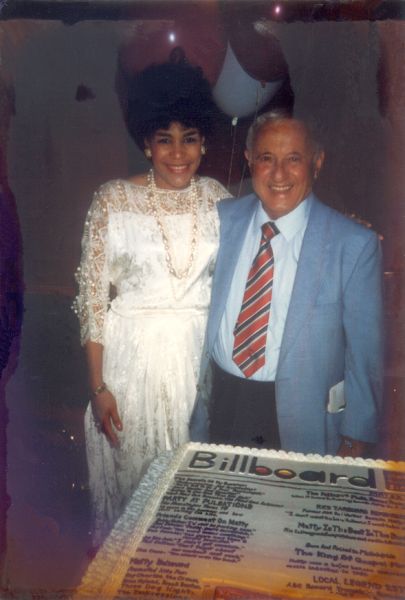 Emma & Matty "the Humdinger" Singer...the world's greatest promo man
on his 75th birthday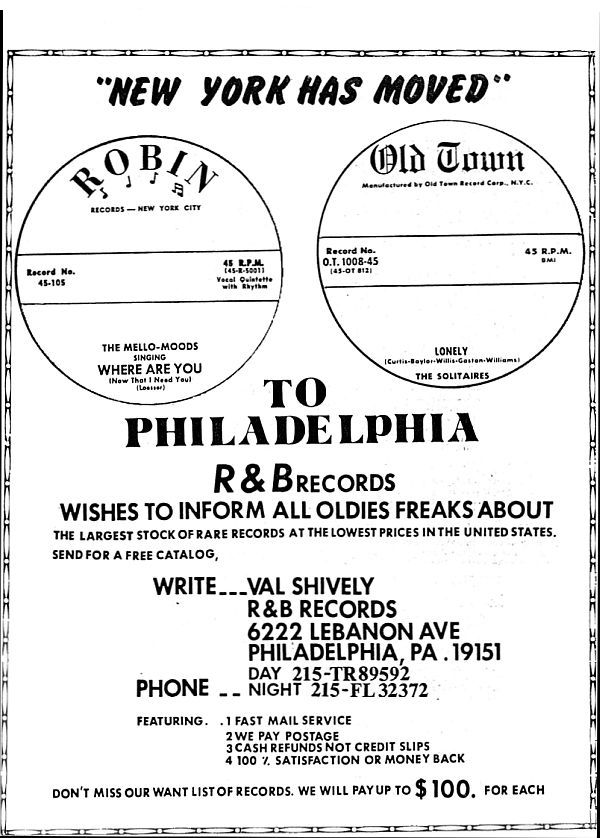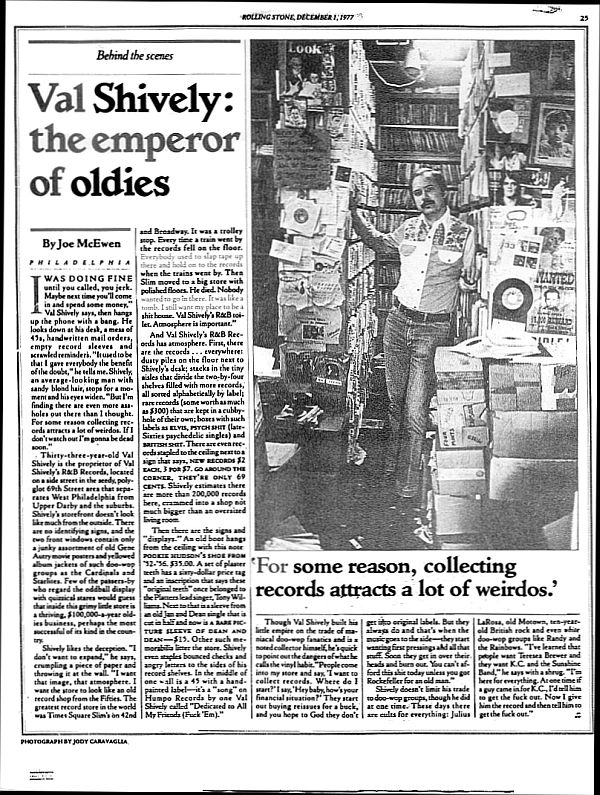 Rolling Stone Magazine, Dec. 1, 1977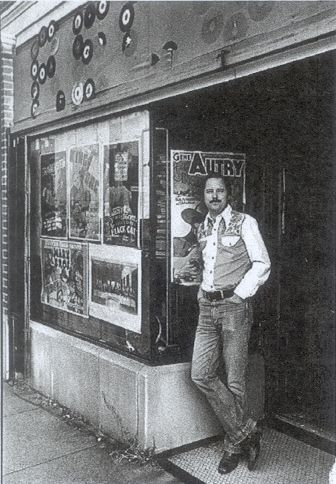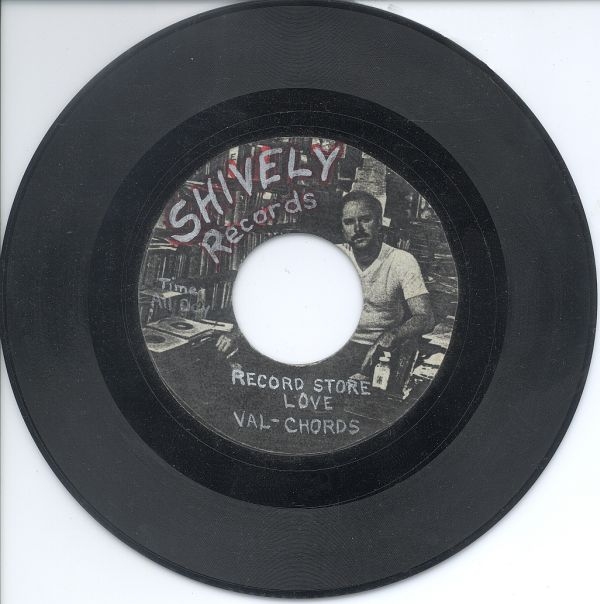 Courtesy of Chuck Brigermann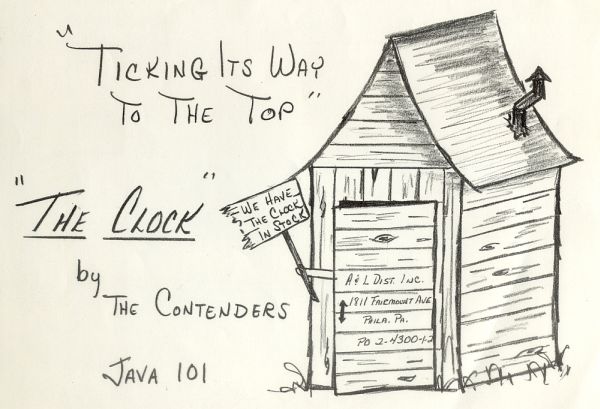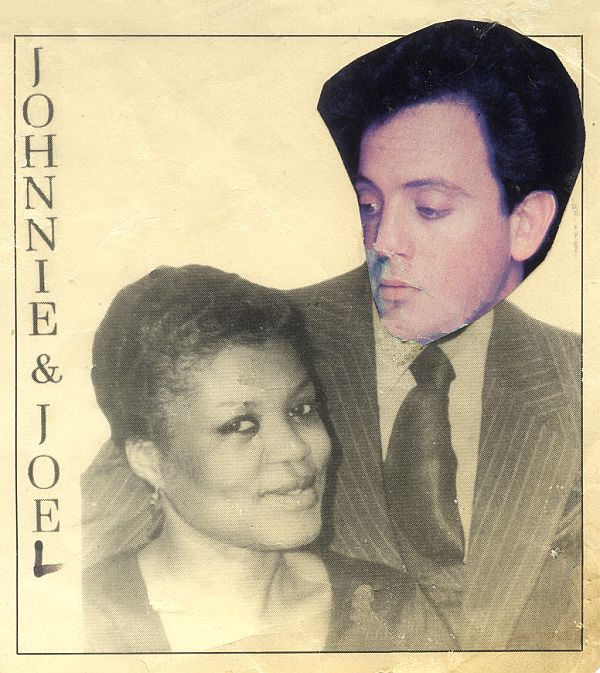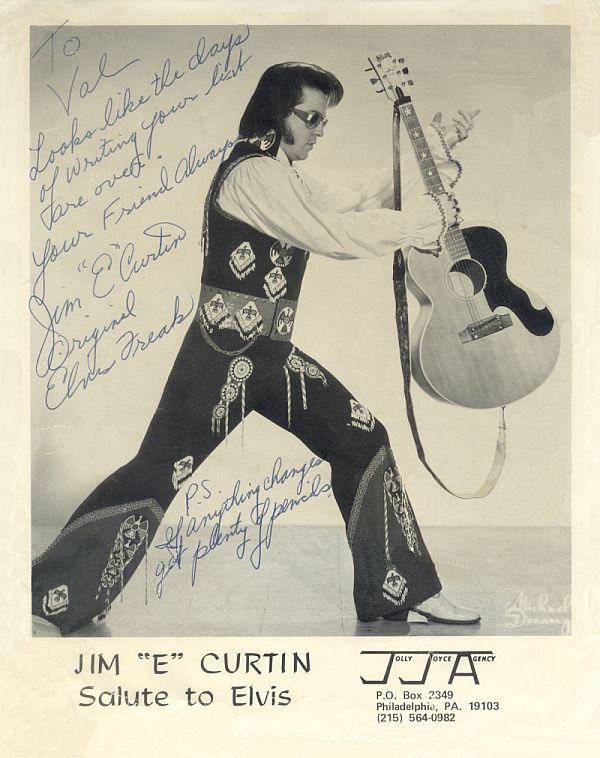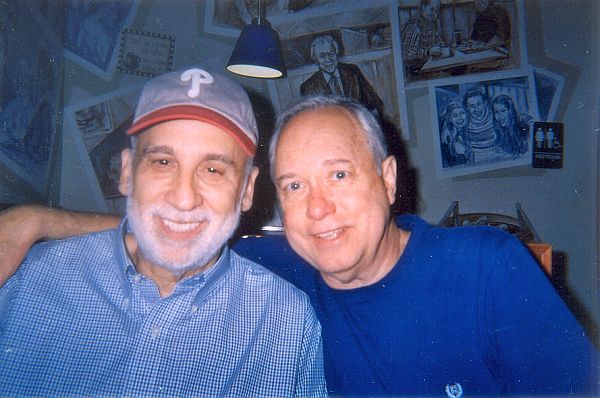 Harvey Holiday - the pride of Philadelphia
If you don't believe it. . . just ask him!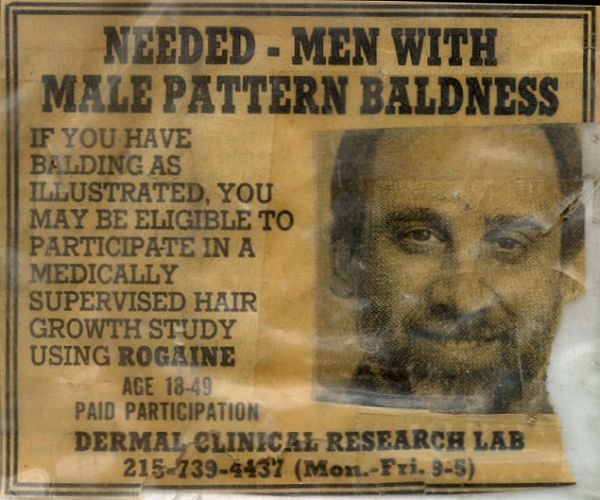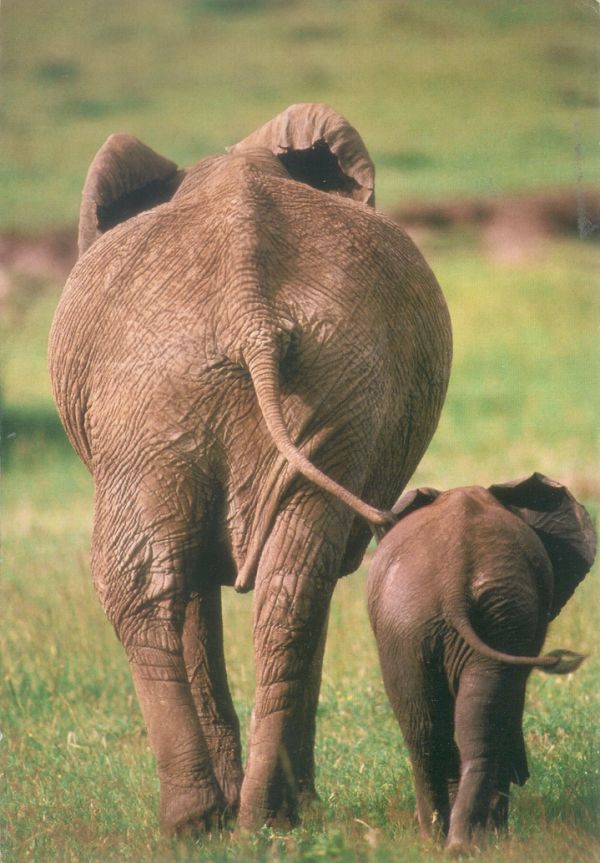 Harvey Holiday (left) and Tommy McCarthy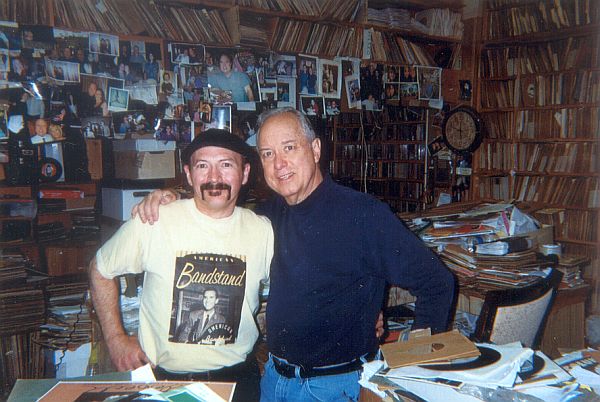 Eddie Collins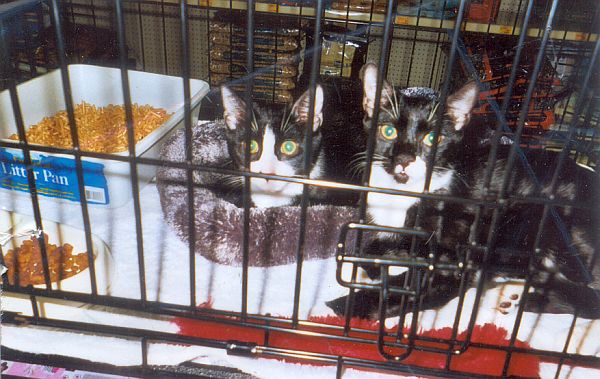 Amos & Andy - the day I saw them at PetSmart . . . up for adoption. . .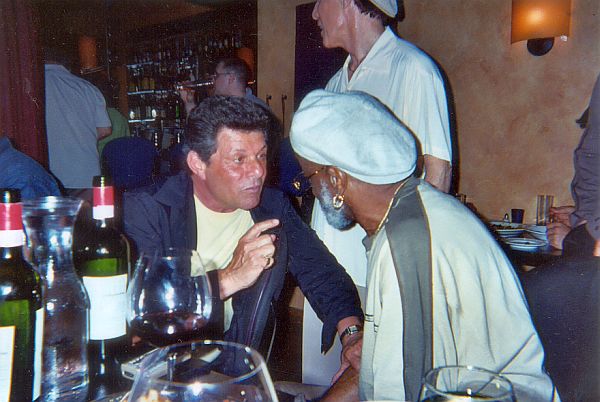 Frankie Avalon telling Billy Paul how he would have sung Me & Mrs. Jones!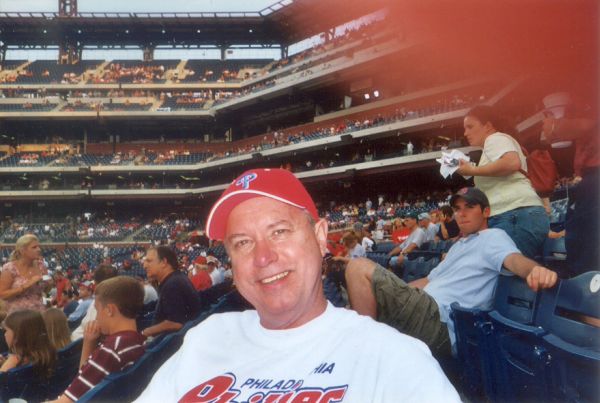 Major sports fan - I thought we were going to a football game!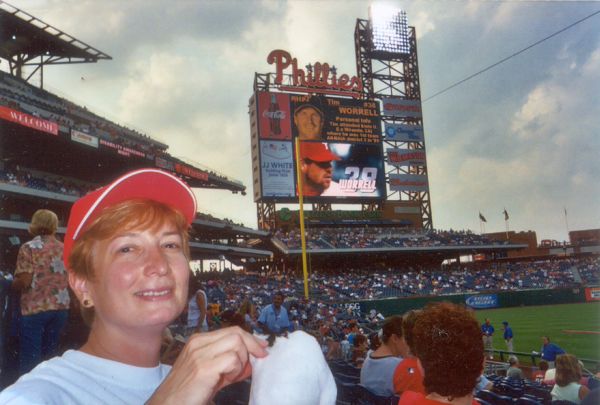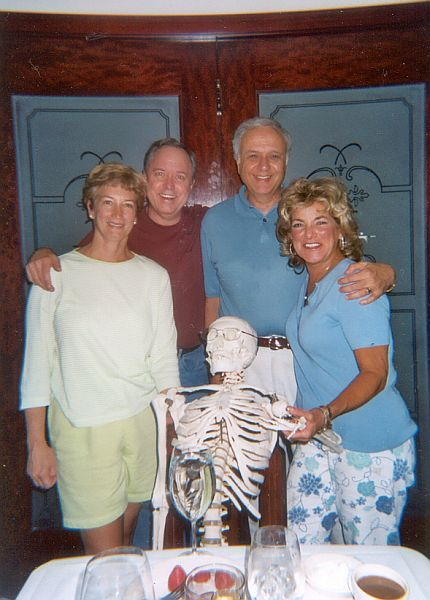 Dinner at Morton's Steak House in King of Prussia, PA
I had just bought the skeleton and brought it to dinner
Manager didn't think it was funny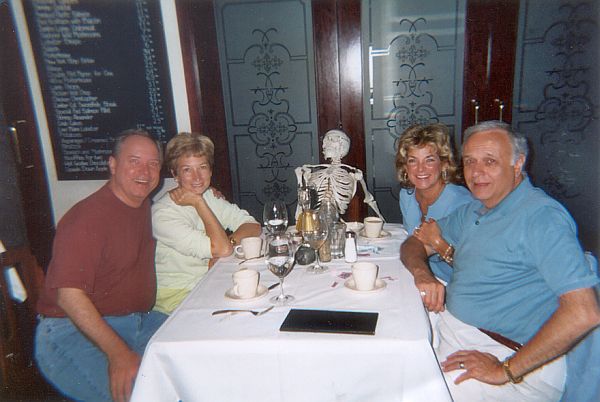 Rare record! Make offers. . .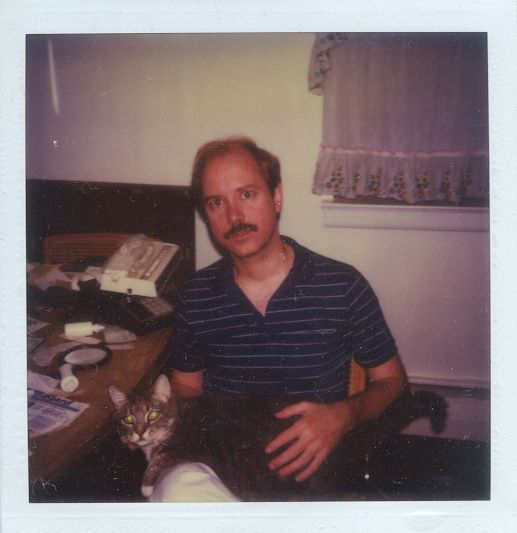 Corky & I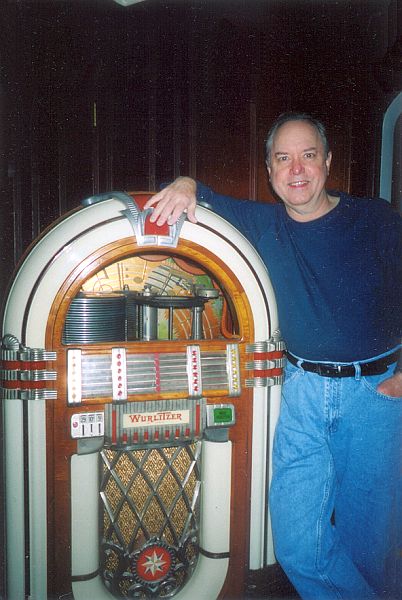 My jukebox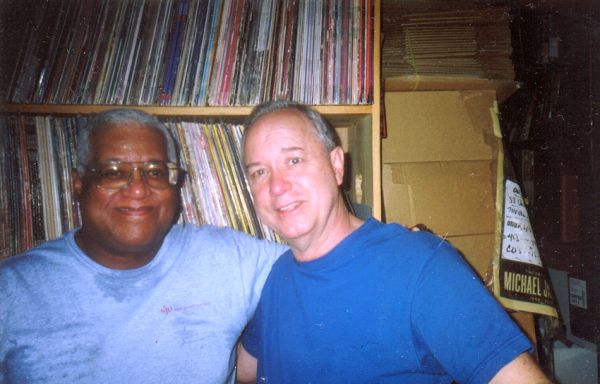 Buddy Dee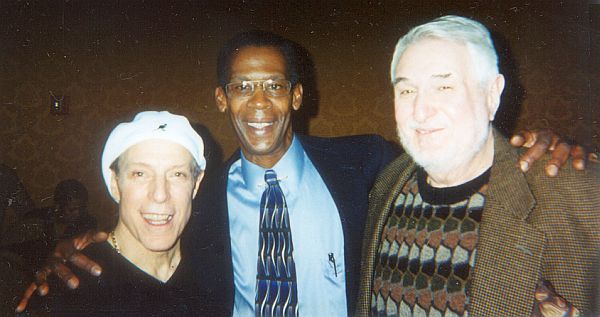 Geator, Carl Helm & Norman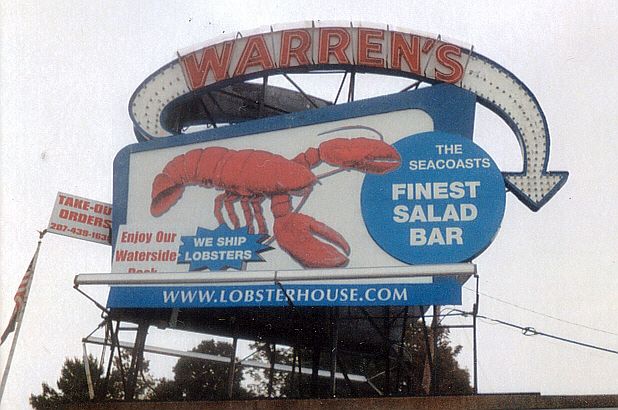 If you're going to Maine - eat HERE. . . WOW!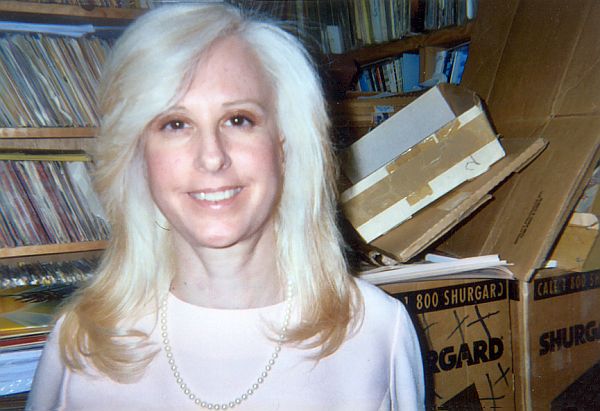 Rollye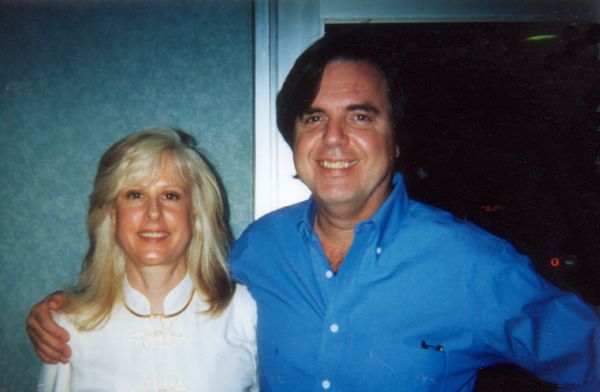 Rollye & her husband Jon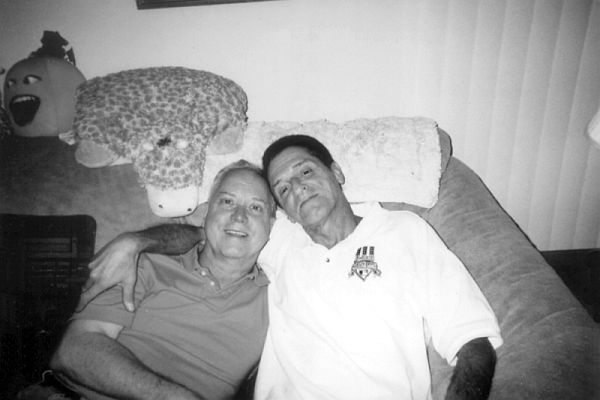 Ron O'Brien - Duprees manager extraordinaire/record collector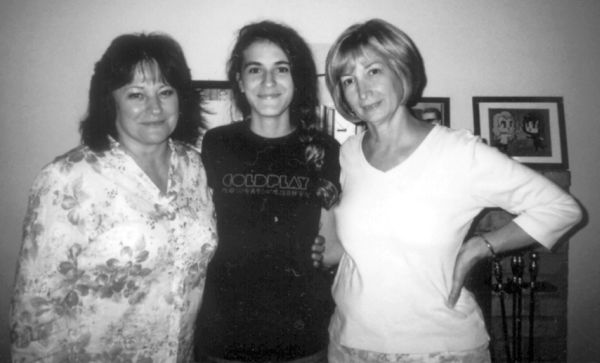 Kari, Kara & Patty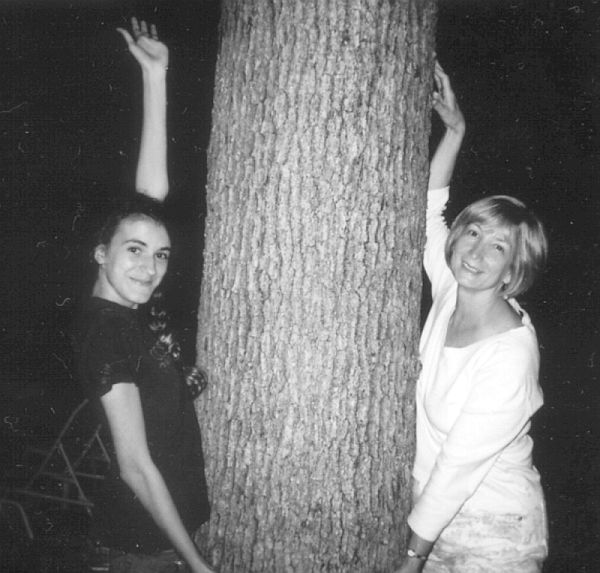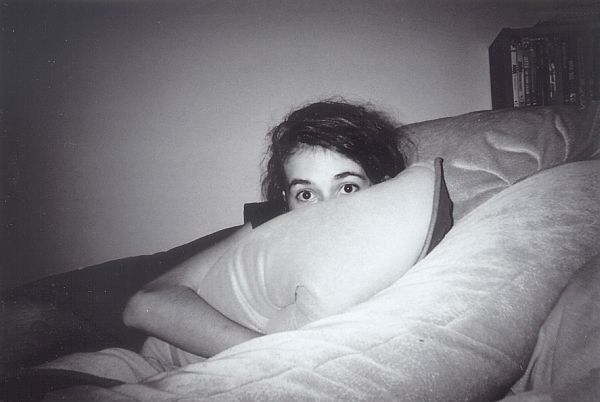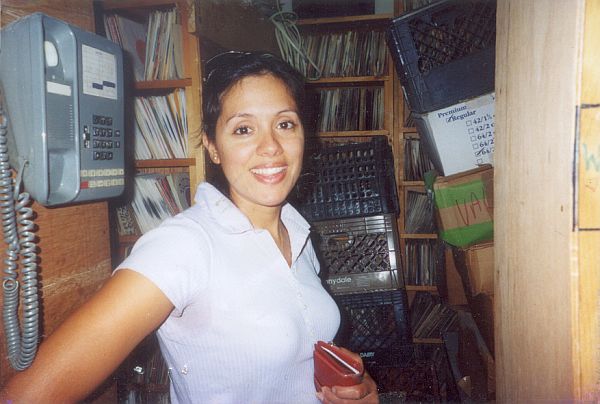 Natalia - bank manager for Wachovia. . .no longer there. I miss her!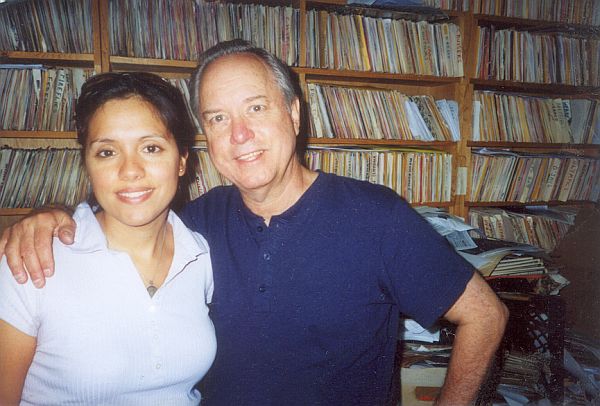 Donna Fargo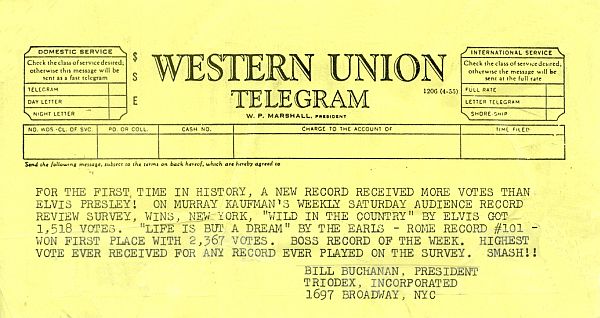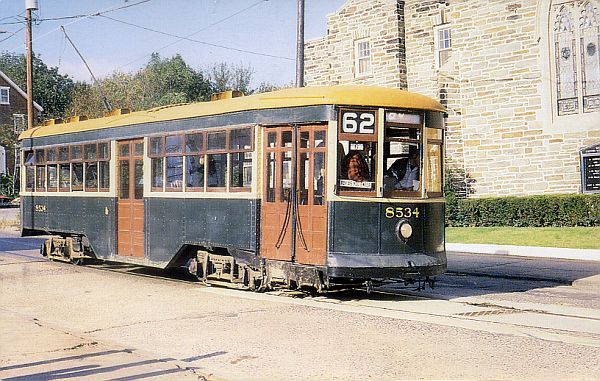 I always wanted to be a trolley driver when I was a kid. . .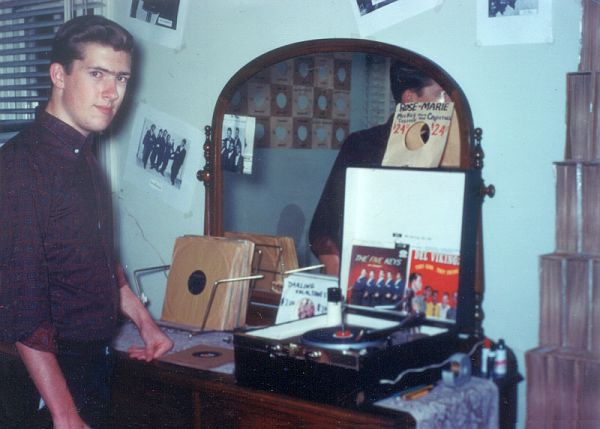 Bob Campbell, early '60s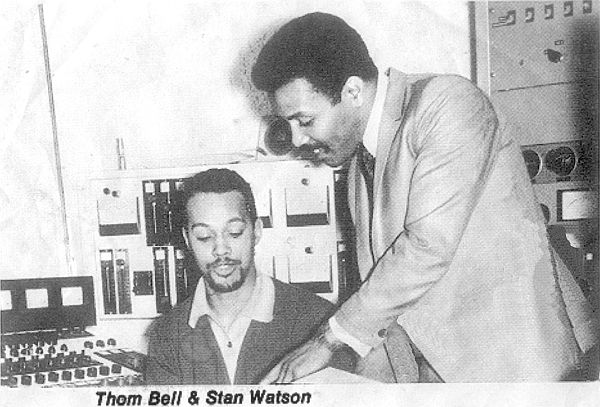 mixing a Delfonics soon-to-be-hit!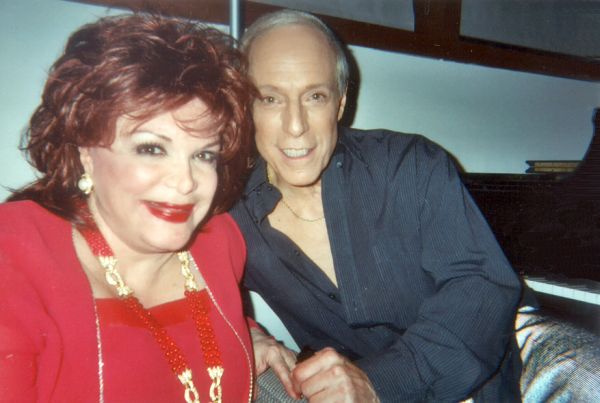 Connie Francis & Jerry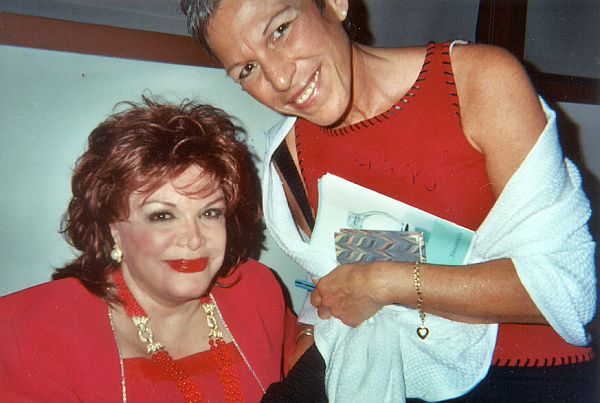 Connie & Keely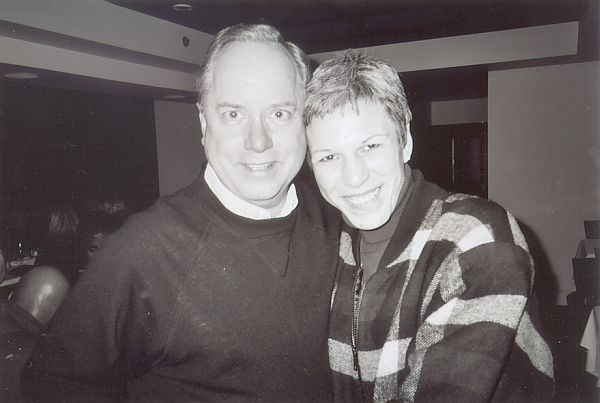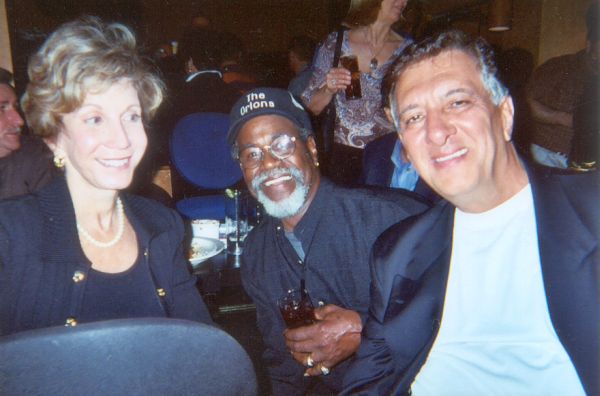 Debbie & Richard Nader with Steve Caldwell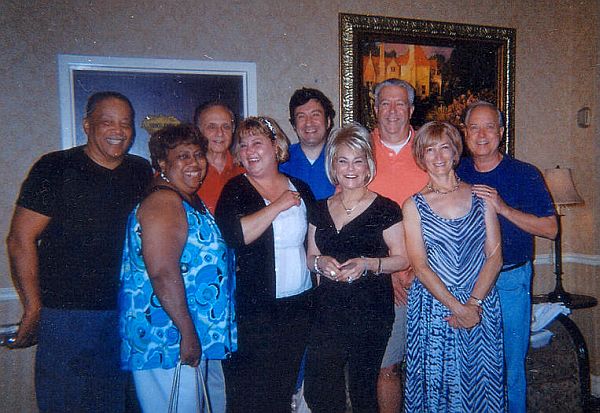 Happy birthday Chuck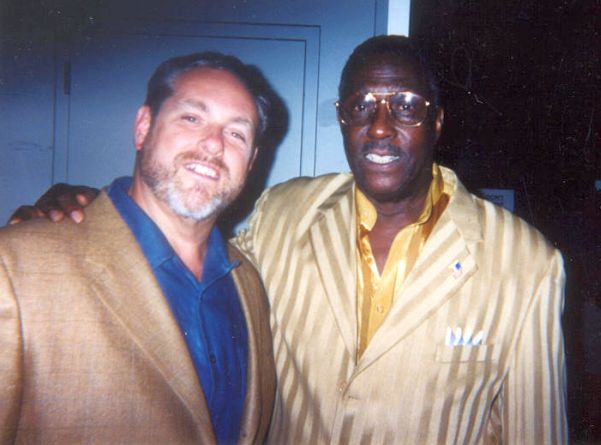 Henry DeLuca & Willie Winfield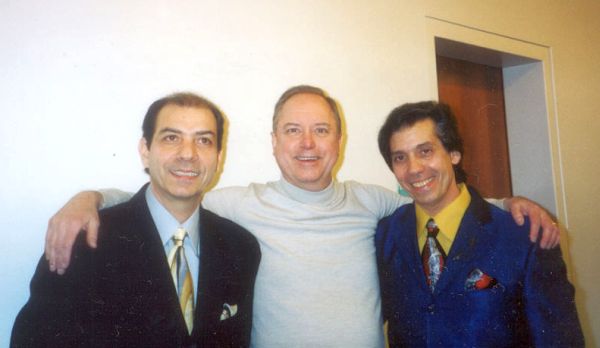 Richie & Charlie Ingui (Soul Survivors)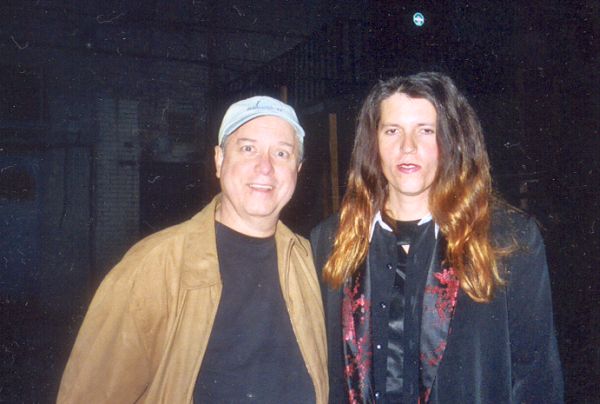 Michael Michelle - my truck driver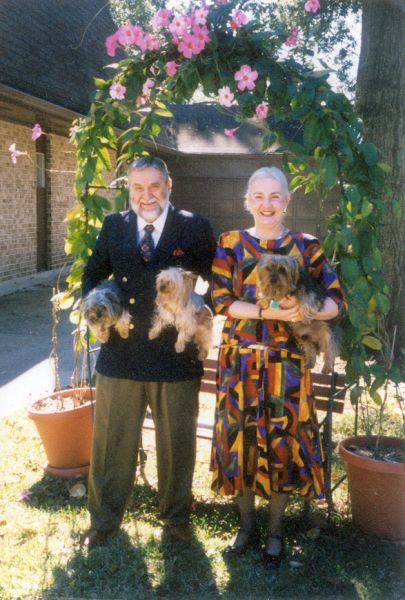 Marshall & Barbara Sehorn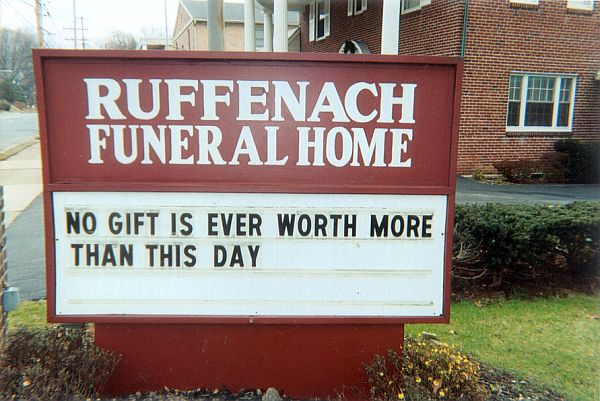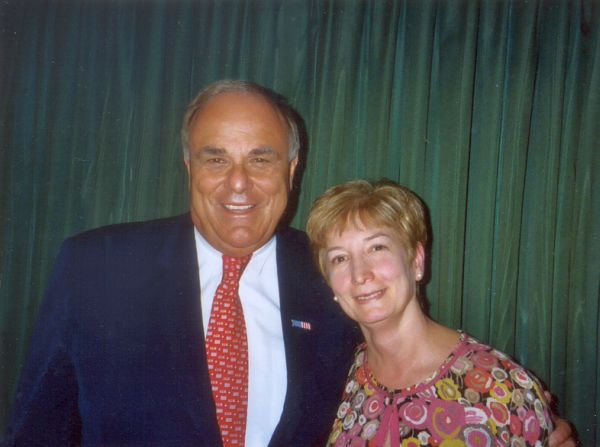 Patty & Ed Rendell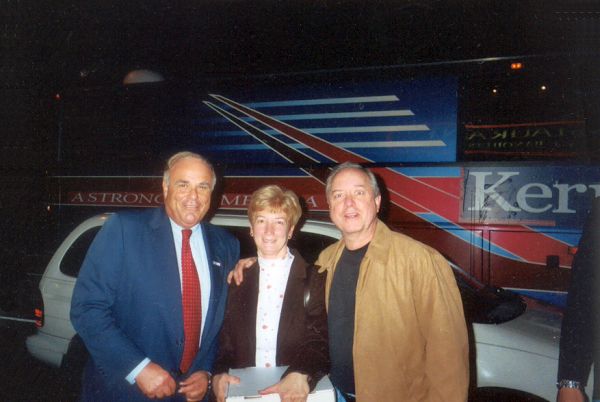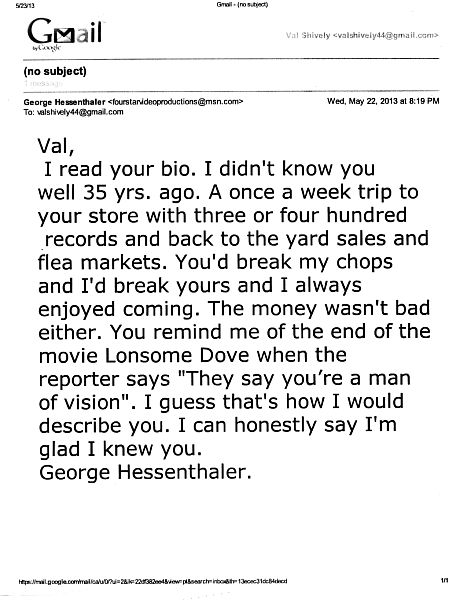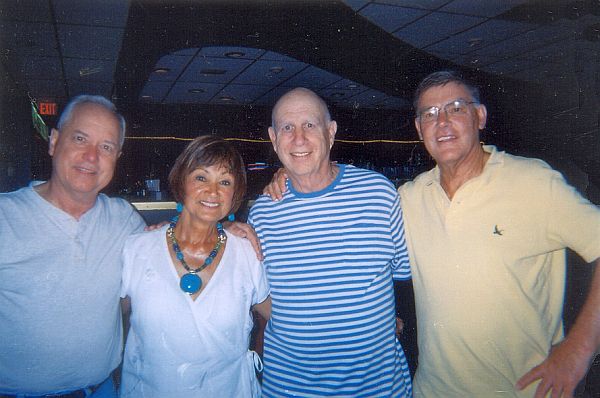 "Chi Chi", Marshall & Reed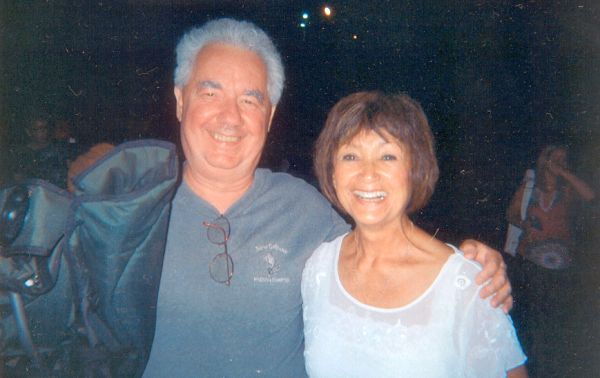 Jack & Chi Chi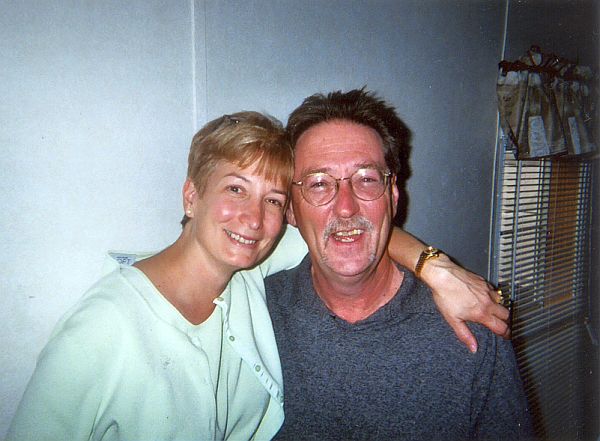 Sam Carson. . . mobile home sales mogul
(sold one 8 years ago. . . unfortunately it was returned!)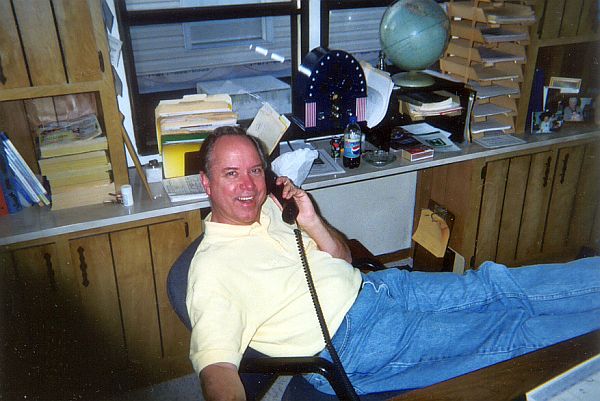 Selling a mobile home for Sam . . beats selling records
I sold two in a half hour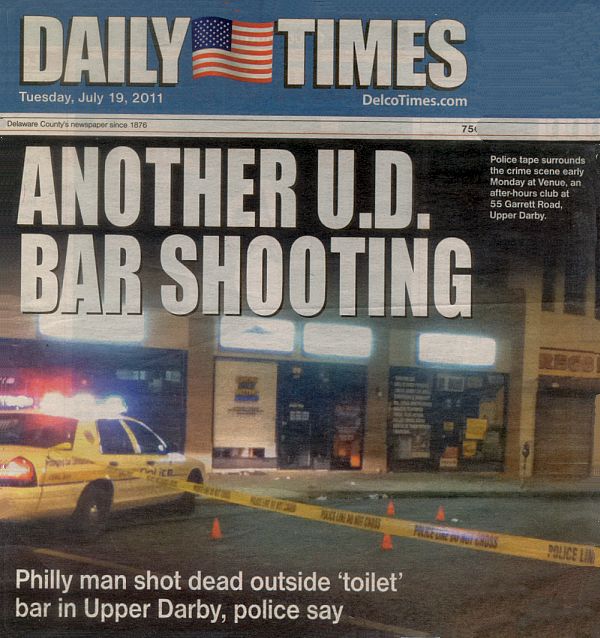 Close call - see my store at the right



Robert Stallworth



Olivia & Patty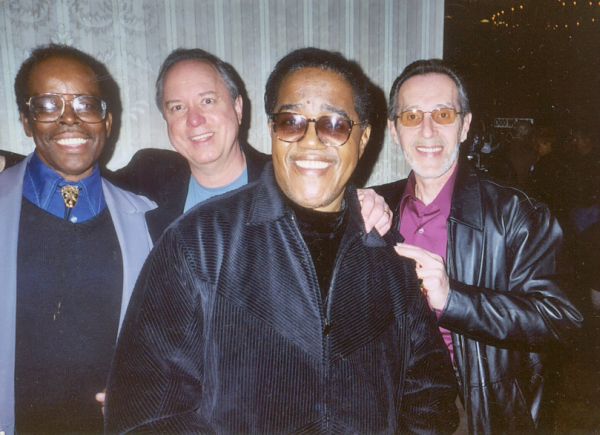 Wes Hayes (left) from The Dreams on Savoy. . .Billy Taylor. . . Castelles on Grand. . .
with oil can! (don't ask)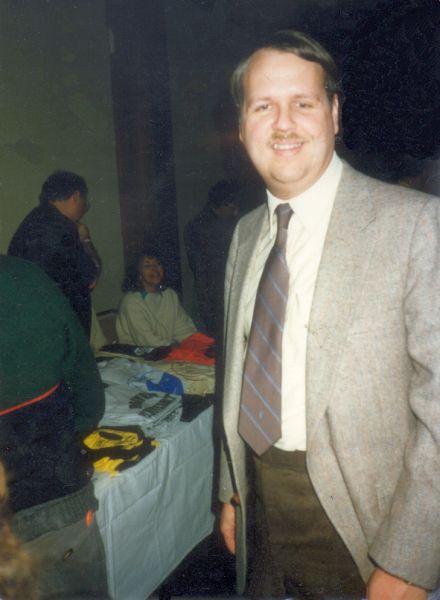 Charlie Horner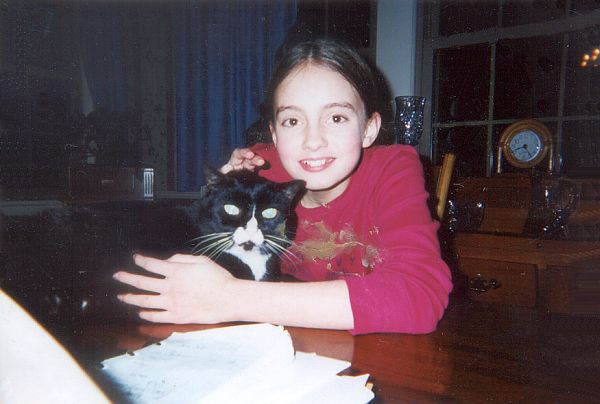 Joy with Norton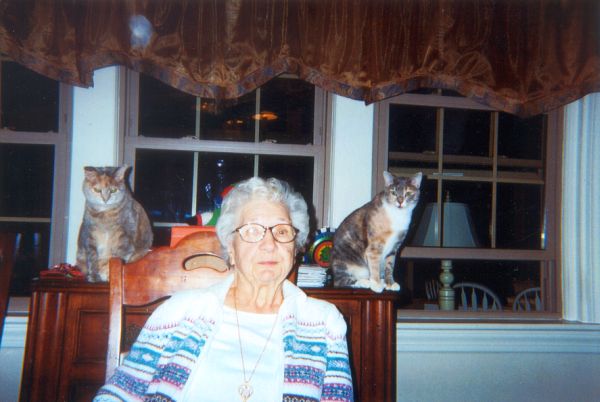 Granny with bookends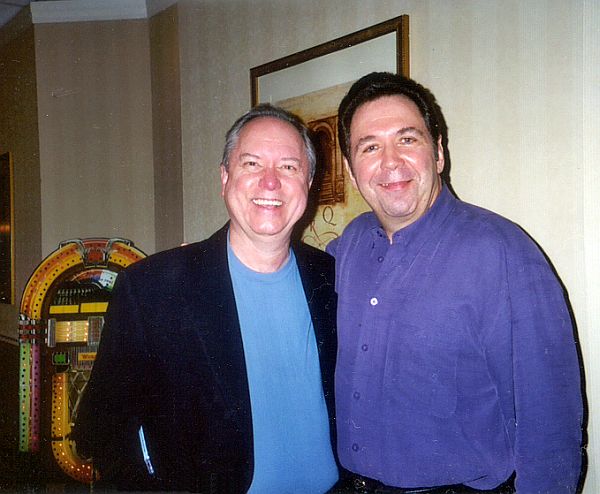 "Golden Voice" Harry Schmidt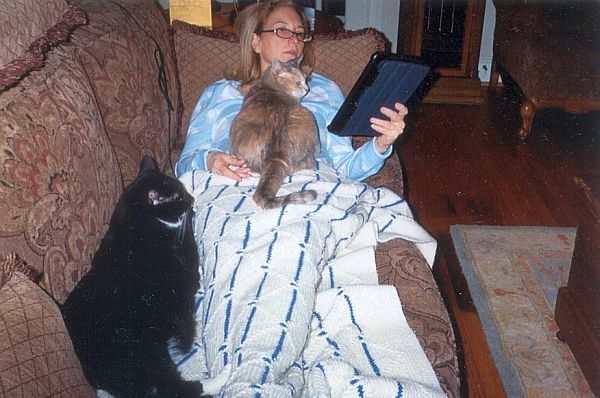 Patty & friends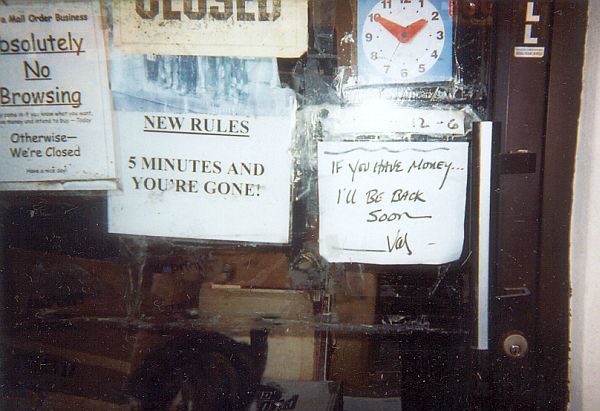 Val's Very First Lists After Hearing Blavat & Visiting Times Square Records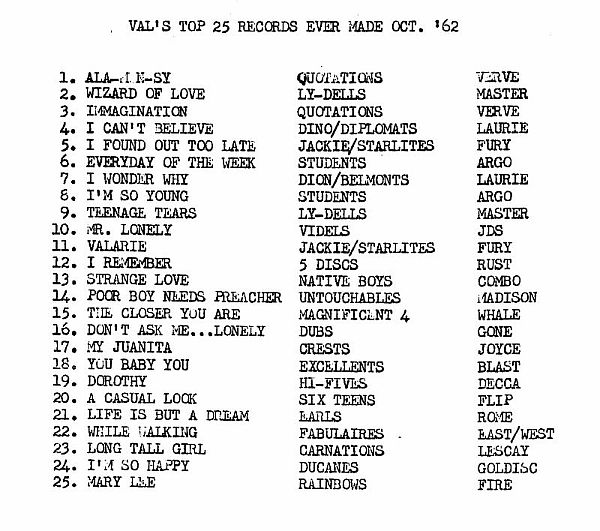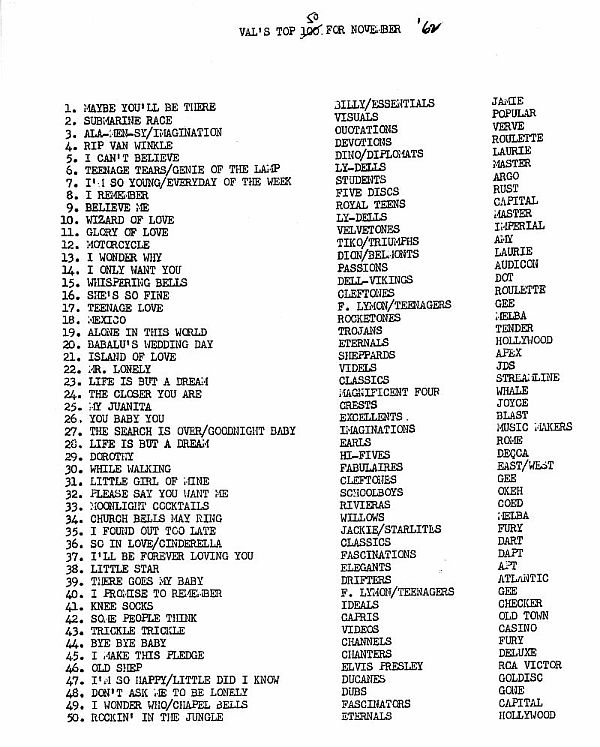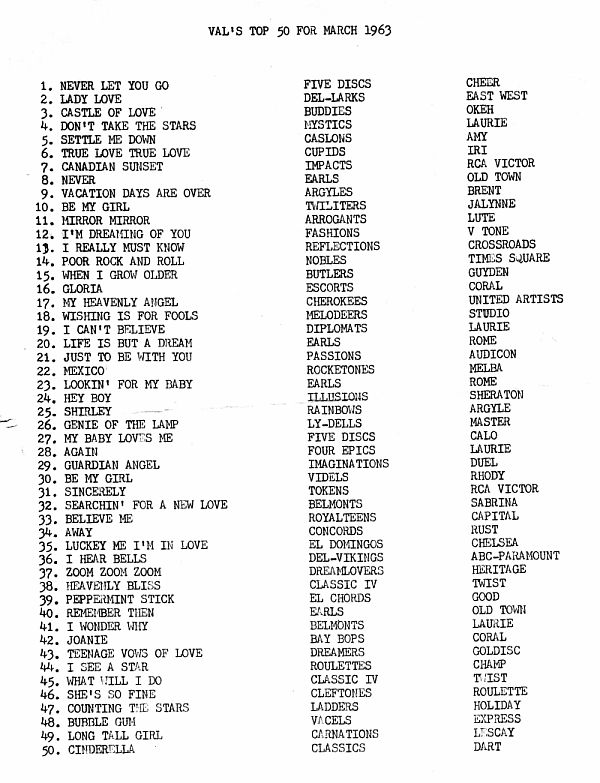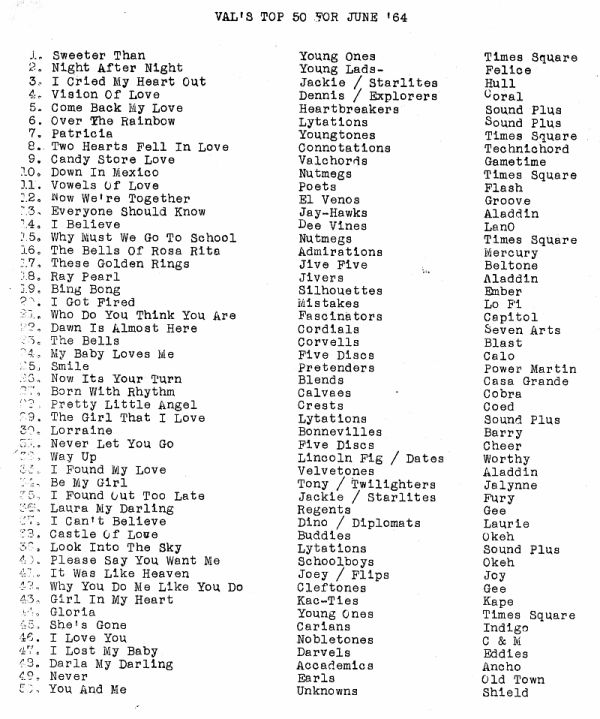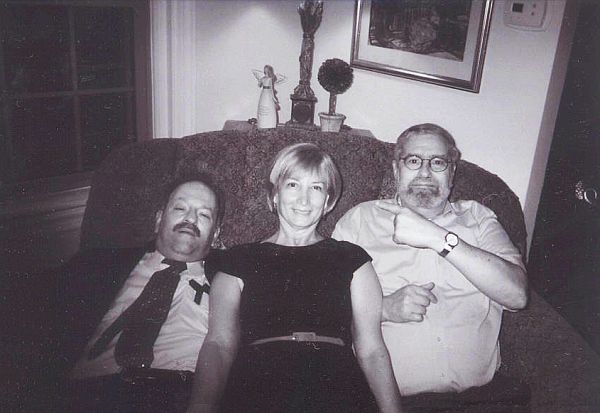 Patty & the Yaffes (soon to record!)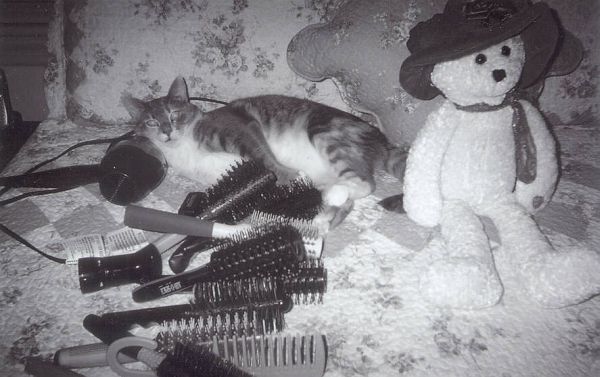 Isabella about to be groomed!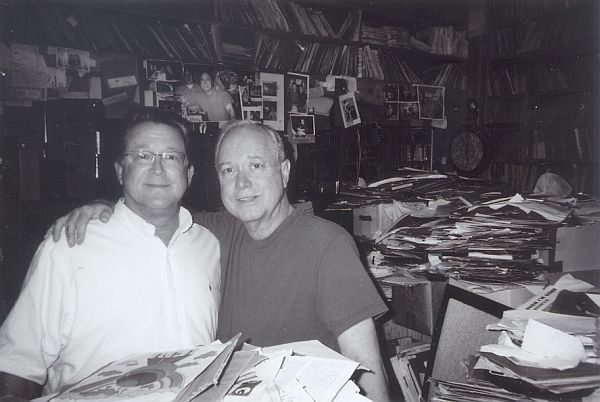 Gary Hendler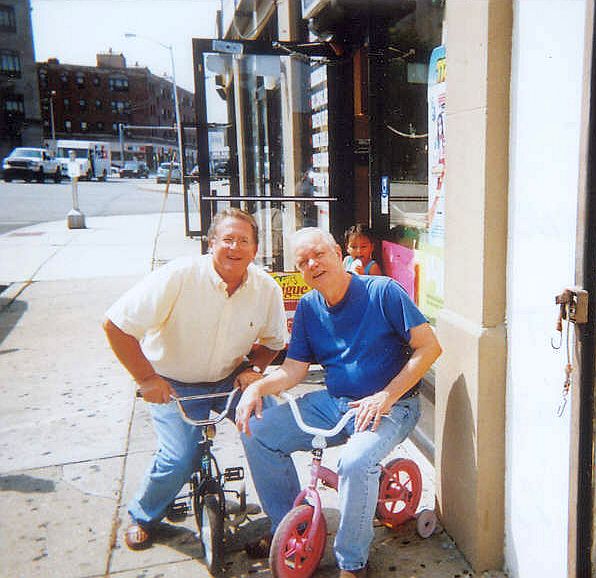 Going out to play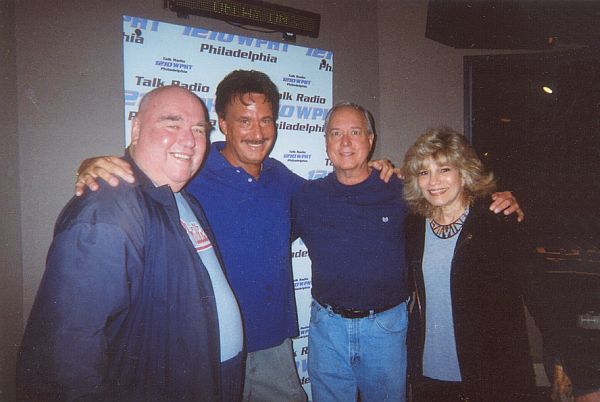 "Remember When" cast. . .Jim Murray, Steve Ross & Jackie Strauss!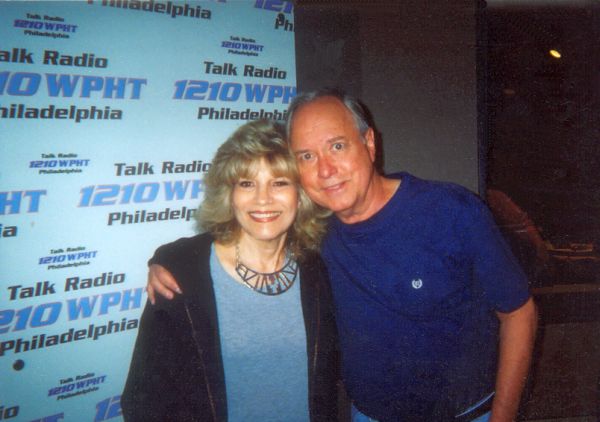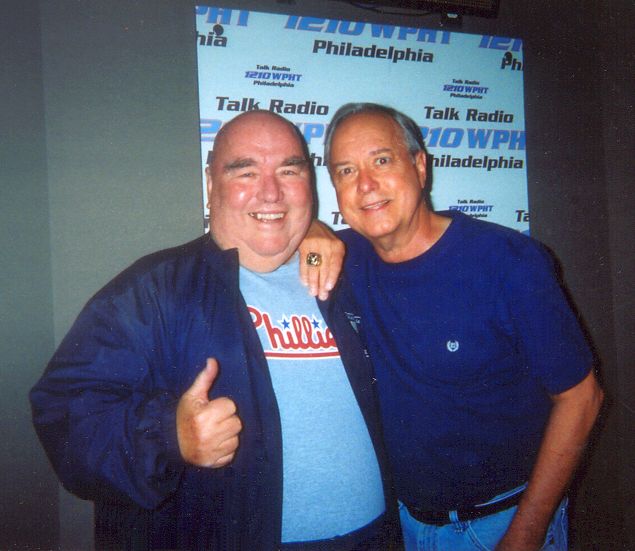 Jim Murray. . .co-founder of the Ronald McDonald House in Philly
& former General Manager of the Philadelphia Eagles.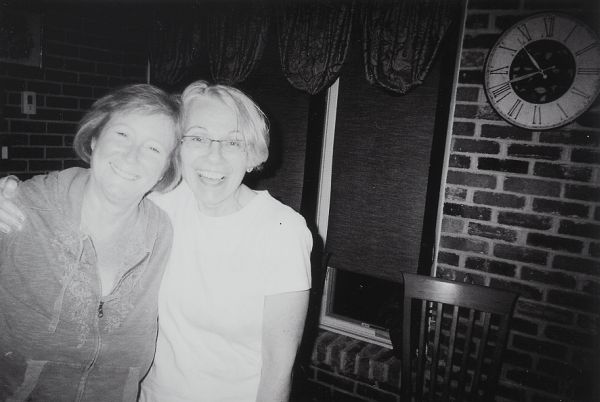 Our neighbor Lisa on left, with her friend Mary Lois - the smartest female on earth
IQ of 630! Lisa comes in with a 16!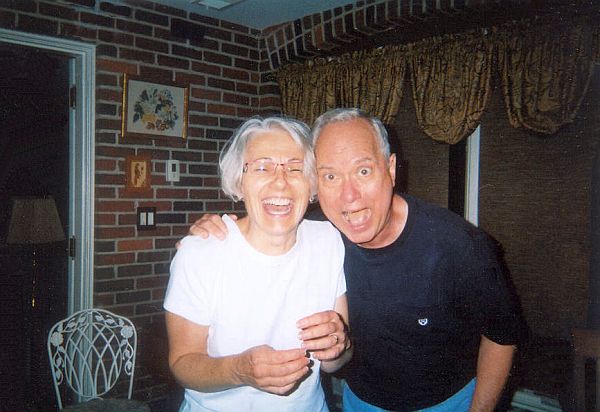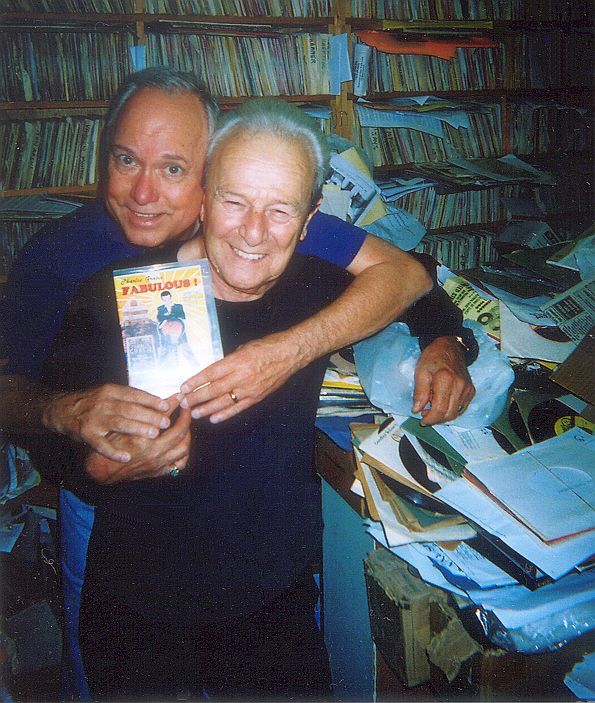 Charlie Gracie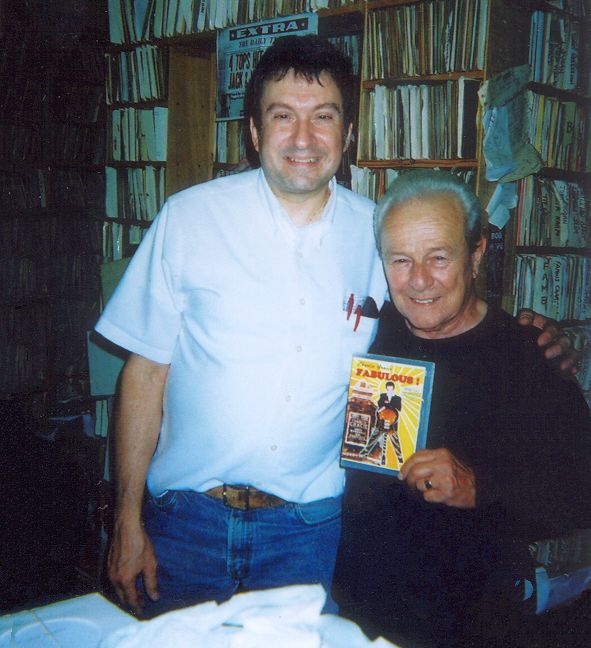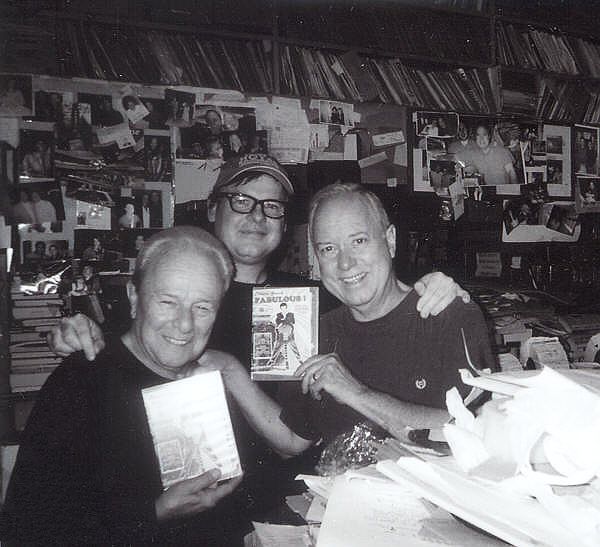 Charlie & filmmaker Shawn Swords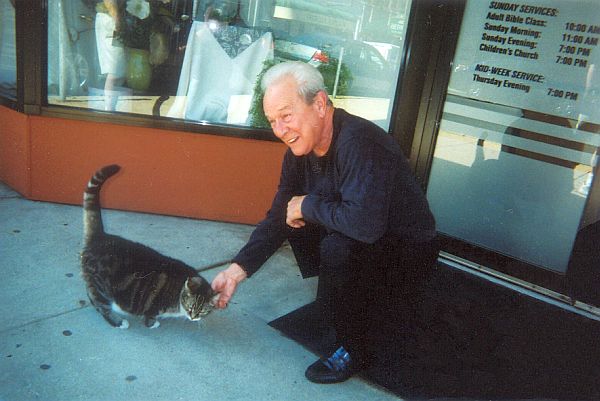 With Lucky - out front . .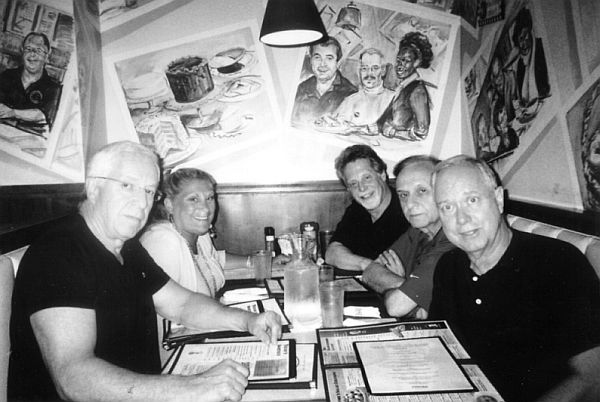 Late-night get-together at Hymie's Deli
A car went through the front window 6 hours later (honest)






Our trip to the Finger Lakes in upstate New York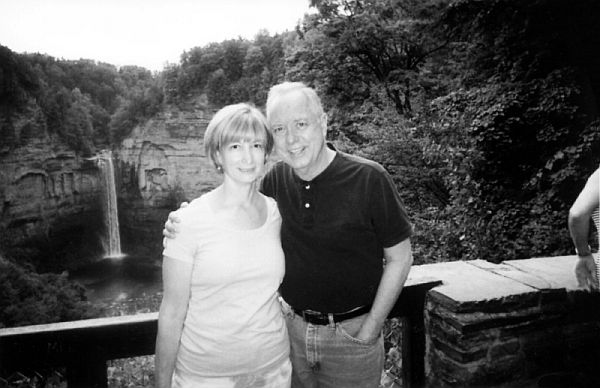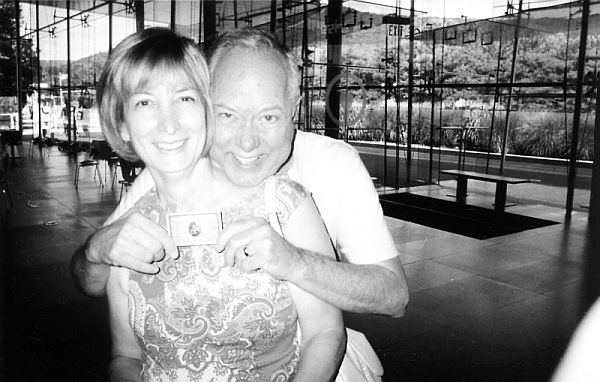 Don't leave home without it!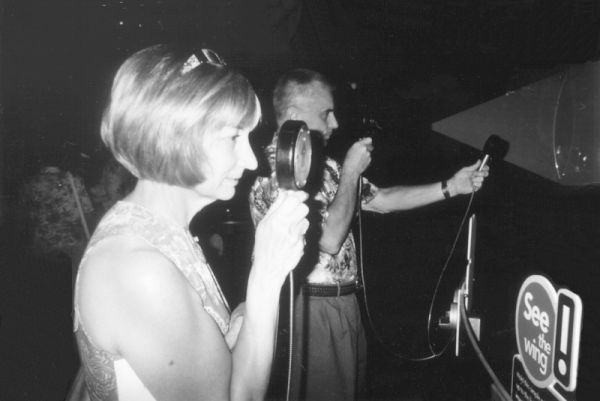 Patty looking at diamonds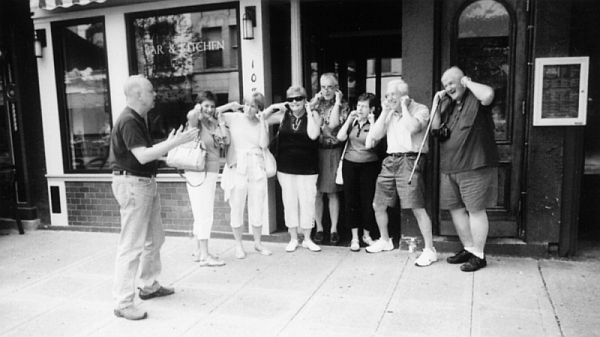 One too many stories. . .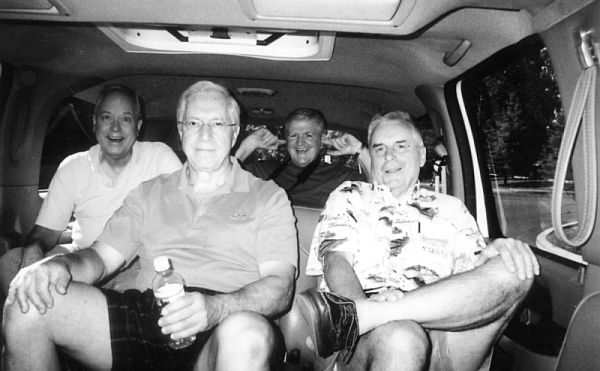 Going to a wine tasting! Whoopie! (I don't drink)



I thought I had it bad! This is up there with typewriter repairs!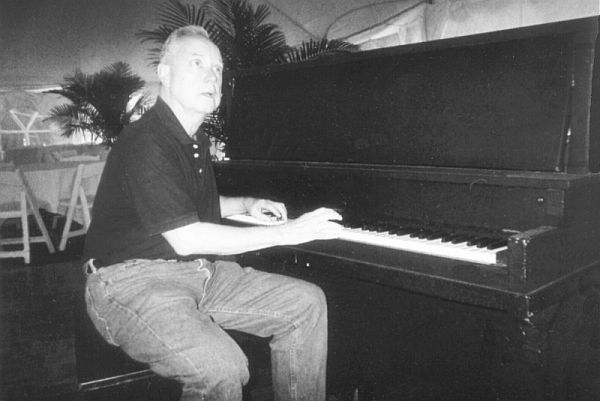 What comes after G flat?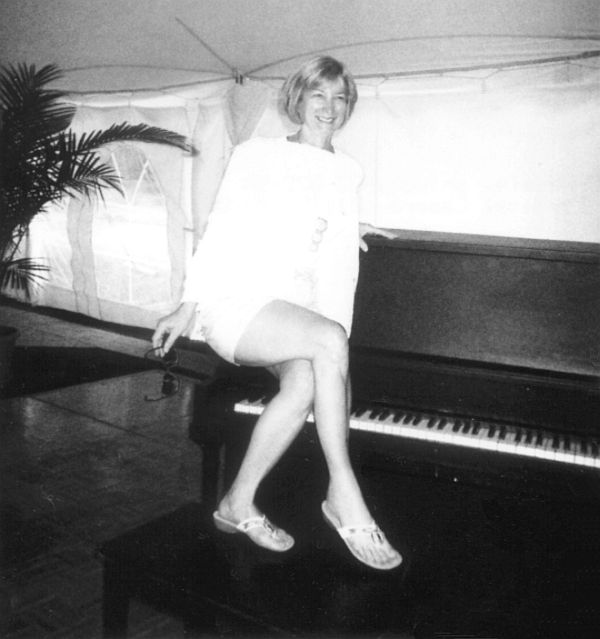 This is Alice. . . we met her in Ithaca, NY



Double A's. . . Ange & Alice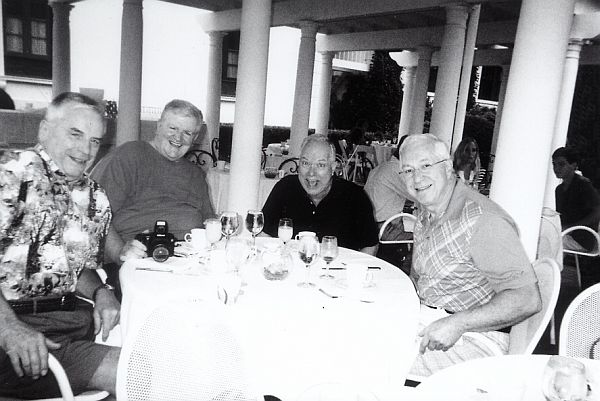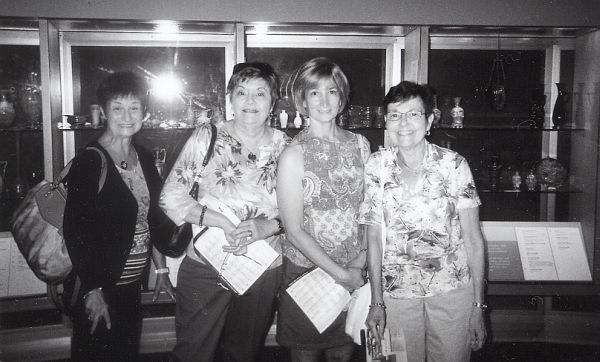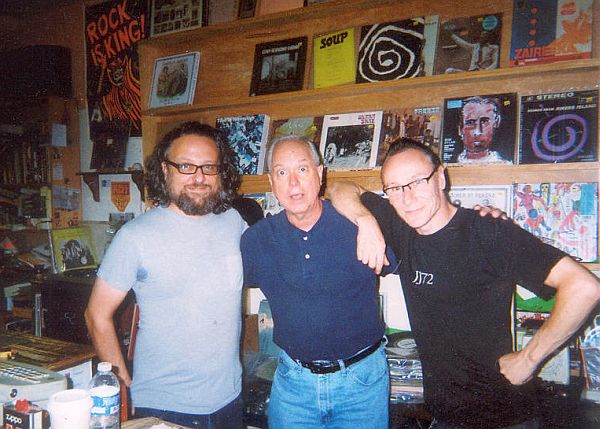 I found a record shop (Angry Mom) in Ithaca


MISS AMERICA SWIMSUIT WINNER
WITH HER YOUNGER BROTHER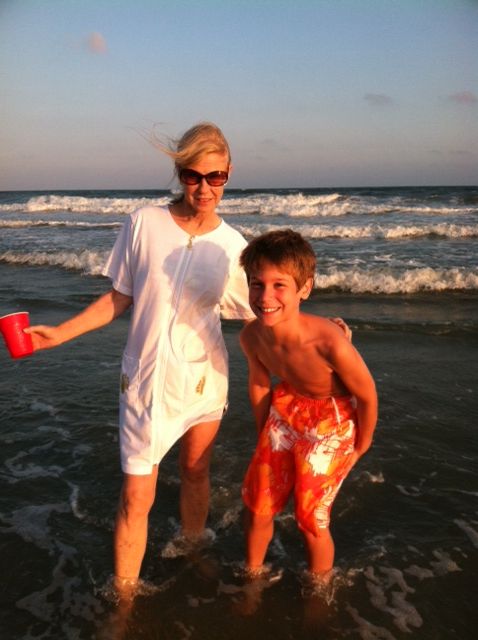 Actually. . .Olivia with her grandson Nolan
in North Myrtle Beach, S.C.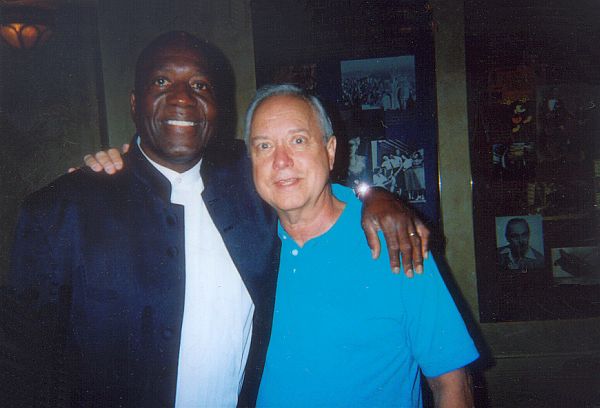 John Ellison - lead singer of Soul Brother 6 on Atlantic (Some Kind of Wonderful)
. . .he sounds better than ever!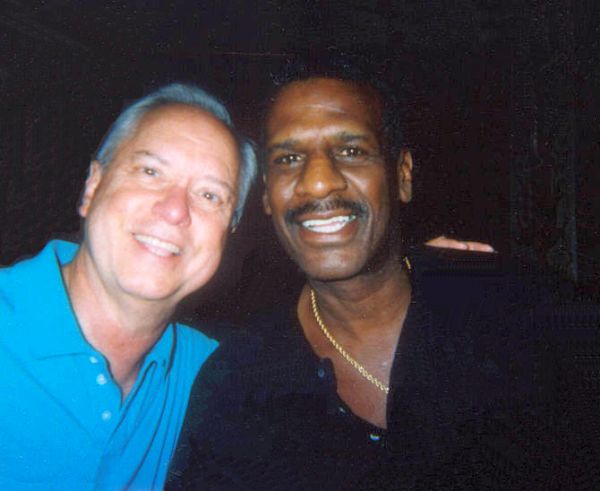 Michael Spinks . . .still has both ears after fighting Tyson!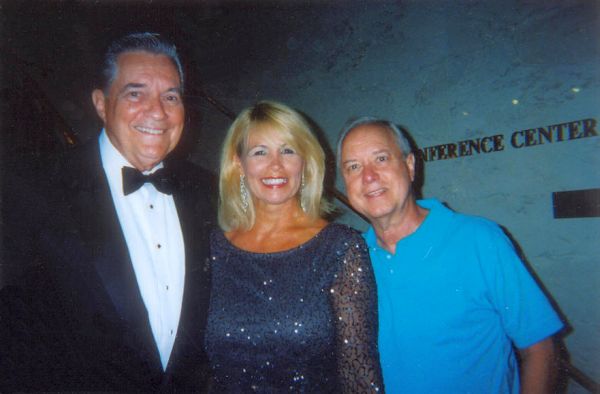 Tom Lamaine & his wife Donna - about to get a broadcasting award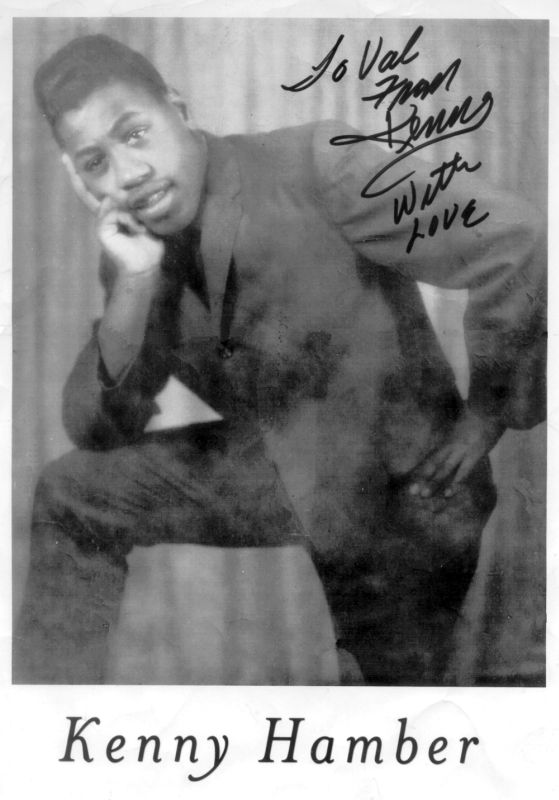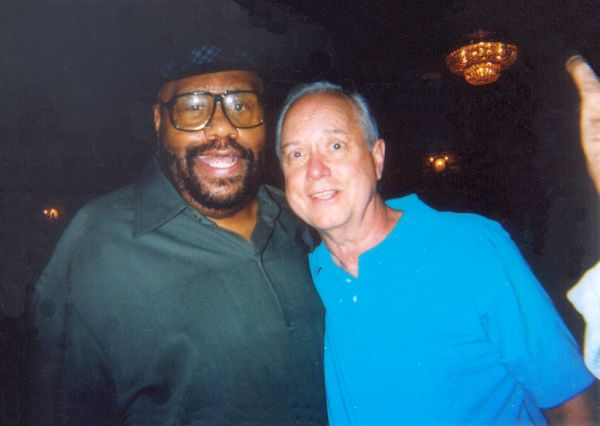 Kenny Today - Does Otis Redding better than Otis & I LOVED Otis!!
Book him. . .he's fabulous!!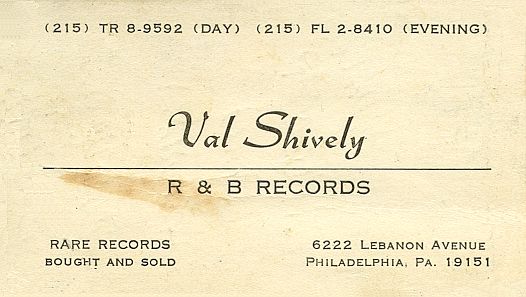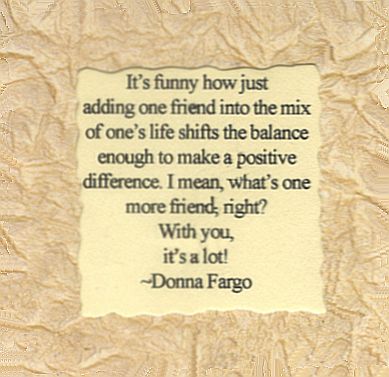 Gallery 1
Gallery 2
Gallery 3
Gallery 4
The Pictures Page
Return to Val Shively's R & B Records