PHOTO GALLERY I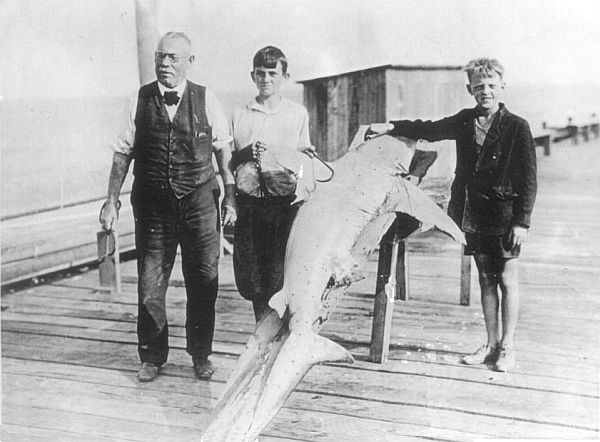 12 YEAR OLD CAPTURES HUGE SHARK
WHICH ESCAPED WEEK BEFORE

Some days ago, Val Shively, 12 year old
boy vacationing at Cape May, N.J. hooked
a huge shark which broke loose from the
line after a hard battle, Val, determined
to get him and after a week again hooked
him, this time successfully landing him.
Photo shows the 200 pound man-eater
with his captor Val Shively, on right,
Philip Barnet, who aided in the final
capture, and Chas. H. Smith, Cape May
municipal pier master (left)

This was my father (same name Val Shively Sr.) I was Jr.
His whole life was fishing!
This photo and caption came from a newspaper in Cape May in 1926.
My friend Willie Shields found this online.

PS: he wasn't vacationing - he cut school to fish!

My mother and my brother George never knew about this - my dad died in 1974.

This happened when he was 12. No wonder he was into fishing the way he was!

I got into buying records when I was 12 and it's been my life -
I guess I got his genes!

---------------------------------------------------------------------------------------

MY MOTHER MARGARET WHEN SHE WAS YOUNG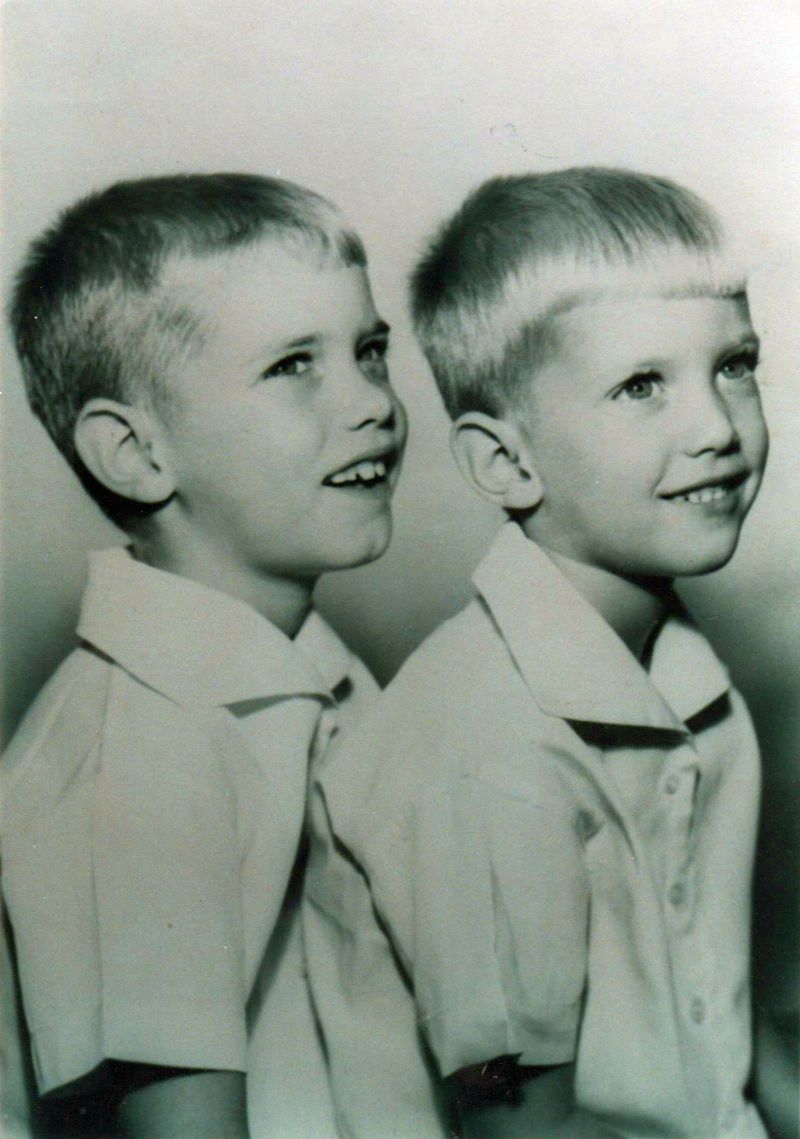 MY BROTHER GEORGE & I, ME ON THE LEFT
EARLY ME - I LOOK LIKE THE WHITE VERSION OF CURTIS MAYFIELD (SAME FRONT TEETH)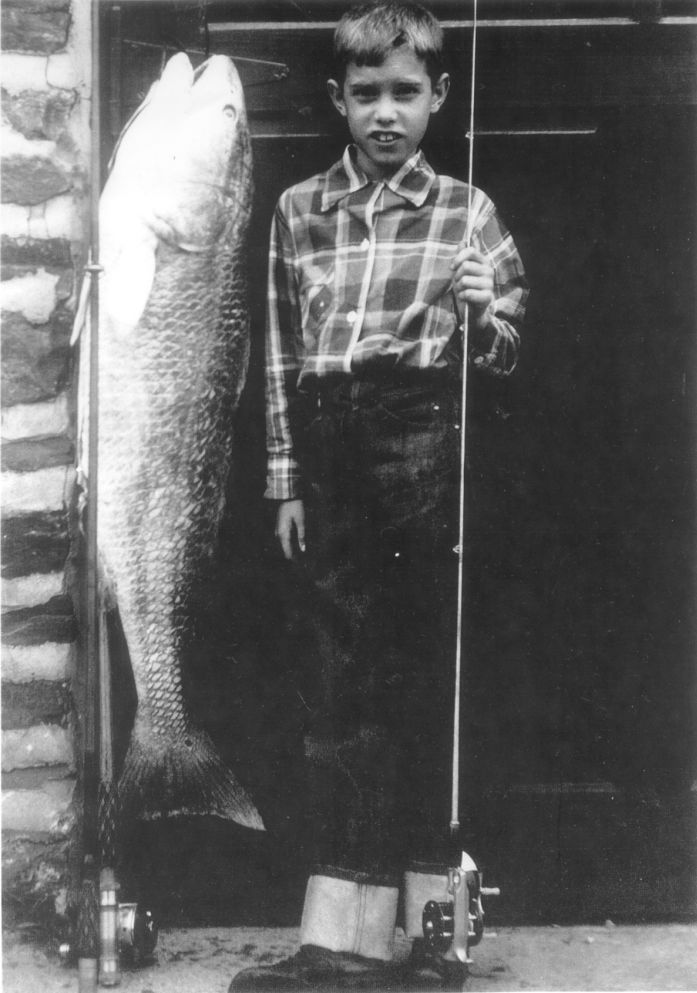 THAT'S ME ON THE RIGHT
THE SONG THAT CHANGED MY LIFE
MY FIRST CAR - 57 FORD ACTUALLY MY BROTHER GEORGE
HAD IT FIRST. . .IT WAS A HAND ME DOWN!
HIGH SCHOOL GRADUATION PHOTO.
THAT LITTLE SMILE = IT'S ALMOST OVER
I HATED HIGH SCHOOL
ONLY GOOD MEMORY OF HIGH SCHOOL
I HAD SUCH A CRUSH ON HER EVEN THOUGH WE NEVER SPOKE
FAST FORWARD 40 YEARS. . .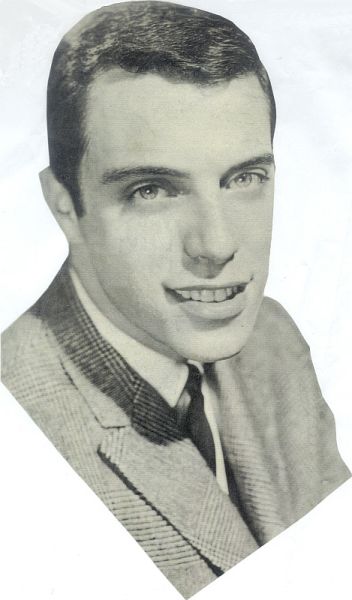 EARLY BLAVAT PUBLICITY SHOT
VAL'S VERY FIRST LISTS AFTER HEARING JERRY BLAVAT IN 1962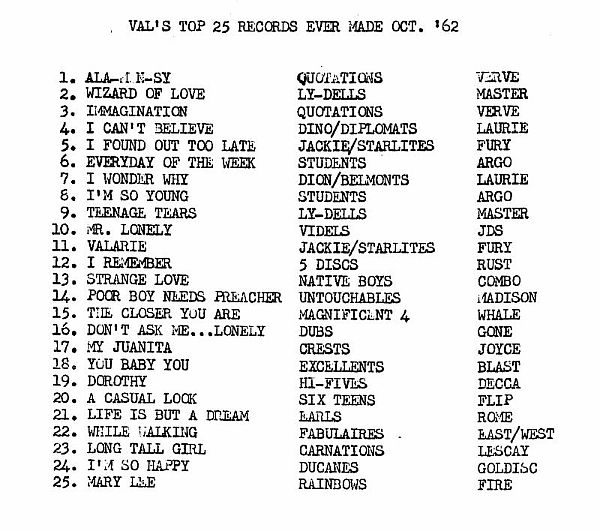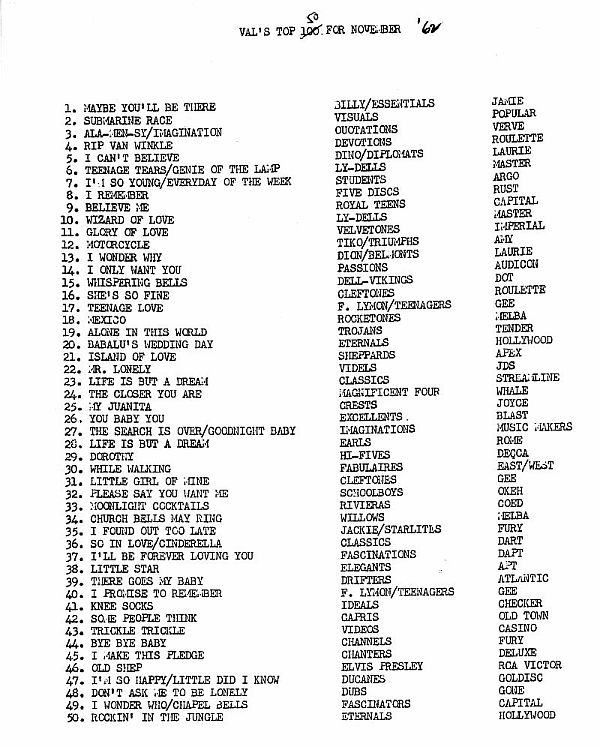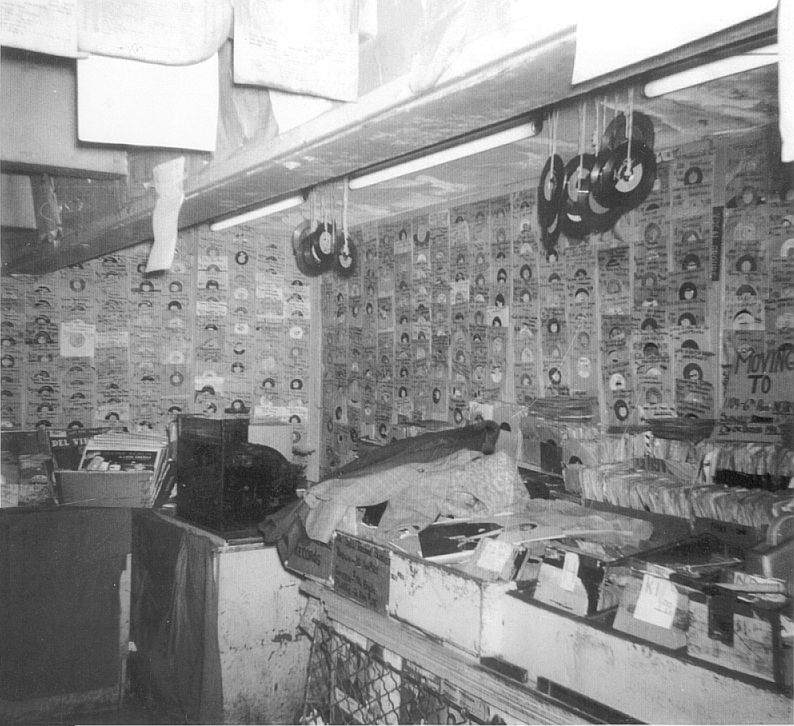 TIMES SQUARE RECORDS. THIS IS WHAT IT LOOKED LIKE
WHEN BOB CAMPBELL AND I WENT THERE SEPTEMBER 1962.
THIS STORE IS WHERE I WENT CRAZY!!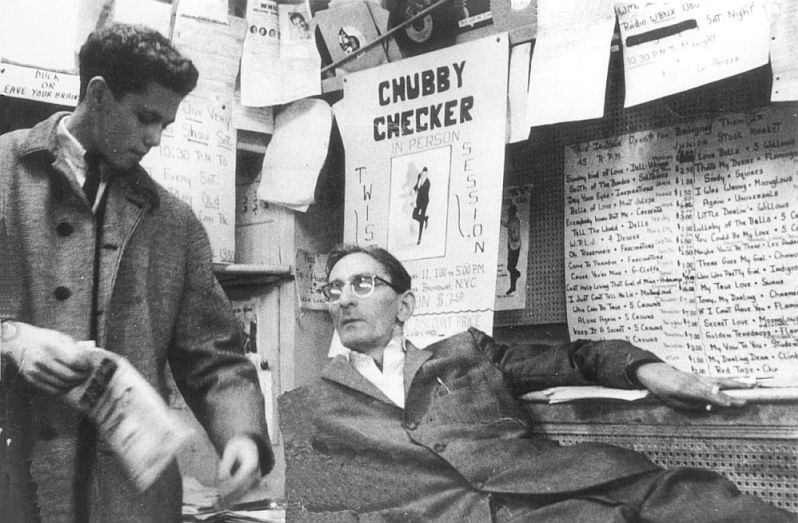 SLIM. . .RESTING, TIMES SQUARE RECORDS, EARLY '60s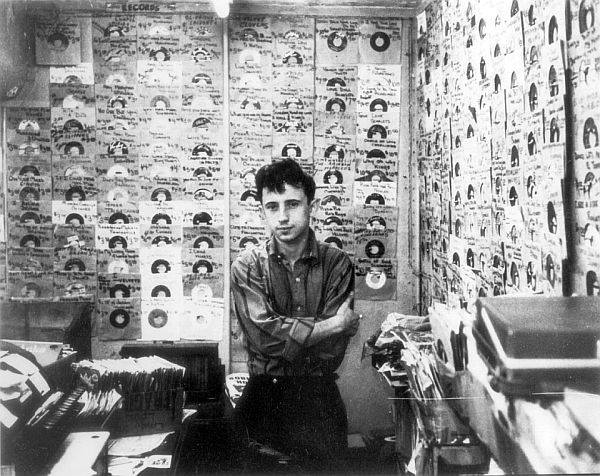 HAROLD GINSBERG, WHO WORKED FOR IRVING "SLIM" ROSE
AT TIMES SQUARE RECORDS
TIMES SQUARE RECORD WALL, EARLY '60s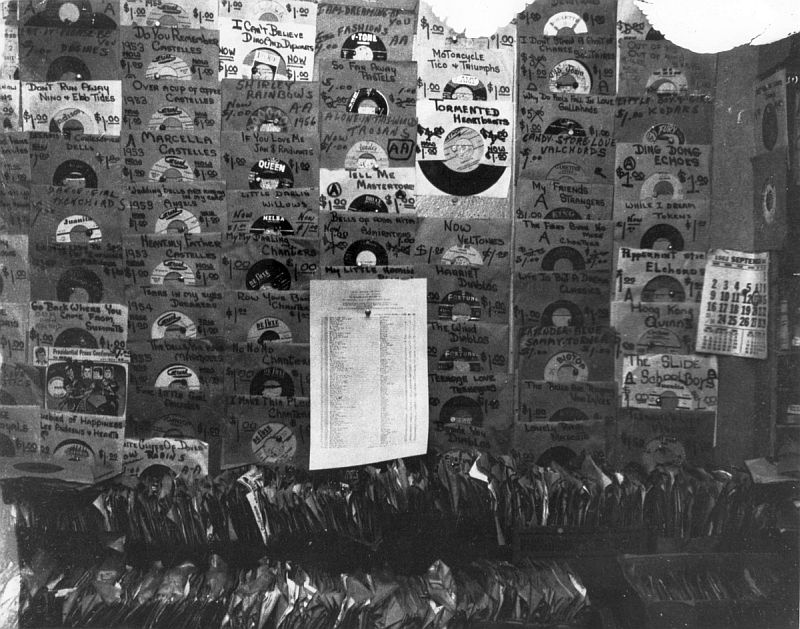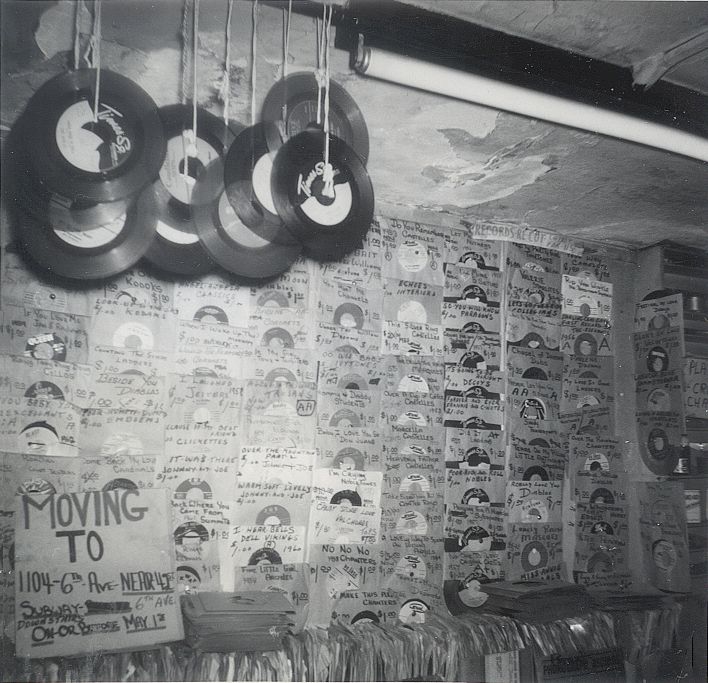 TIMES SQUARE RECORDS, EARLY 1963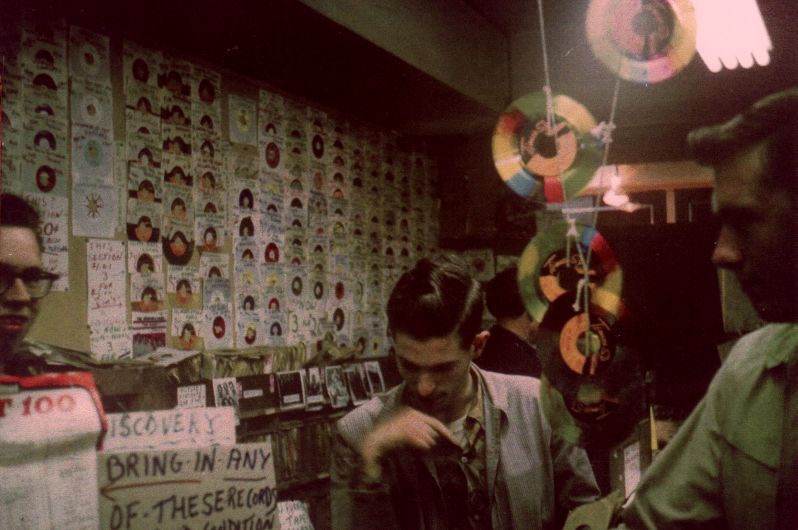 BOB CAMPBELL ON RIGHT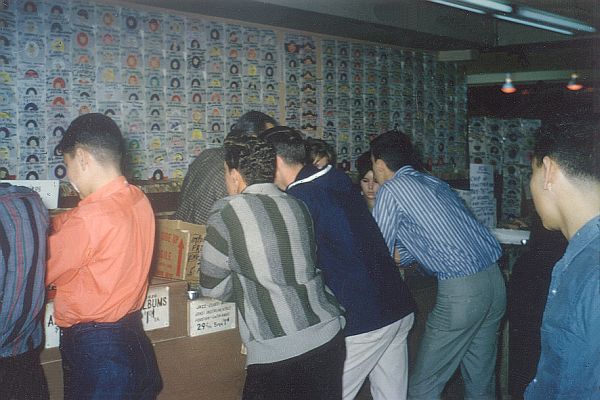 KIDS AT TIMES - 42ND STREET AND 6TH AVENUE, 1964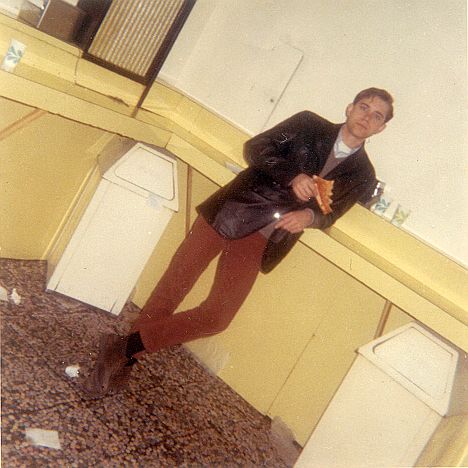 ME EATING BETWEEN RECORD SHOPS ON 42nd STREET, CIRCA '64 OR '65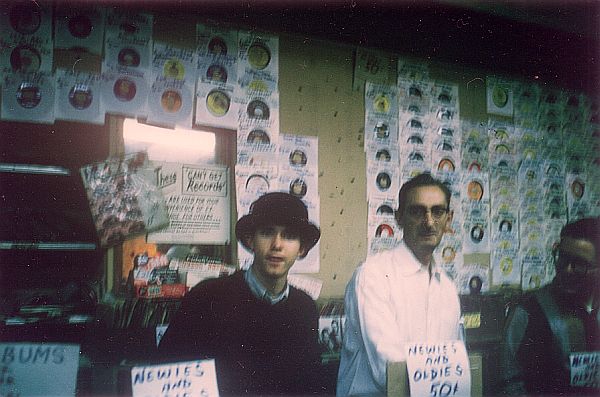 SLIM AND I AT TIMES SQUARE RECORDS. LIKE MY DERBY?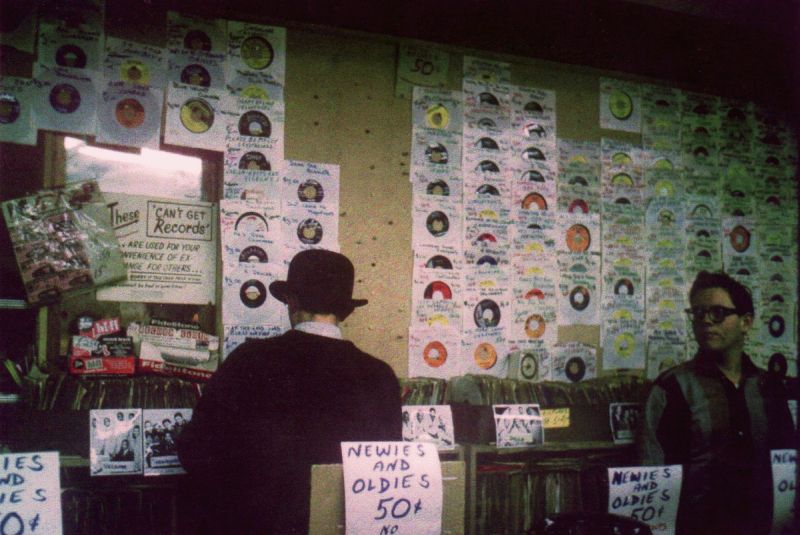 LEAVE ME ALONE. . .I'M TRYING TO FIND SOMETHING GOOD
THAT I CAN AFFORD!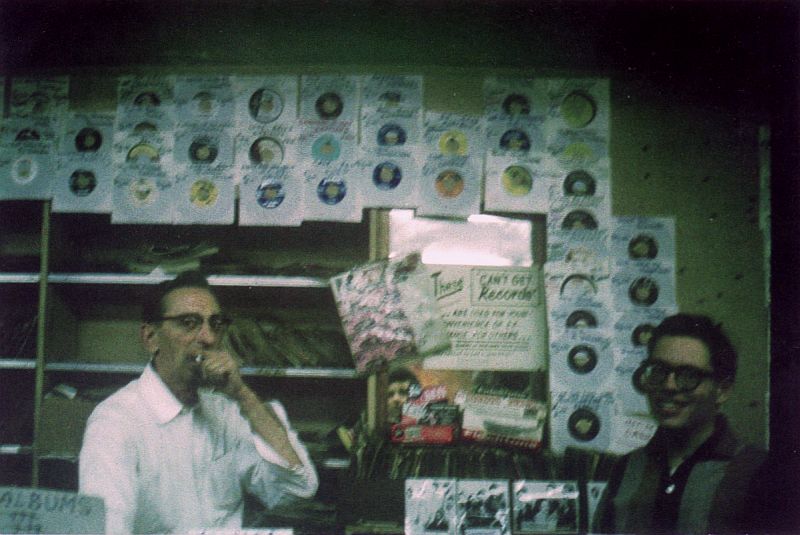 SLIM & CHARLIE CHANCE AT TIMES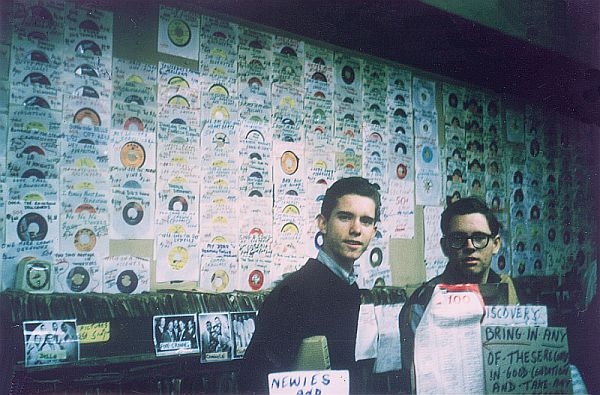 ME BEHIND THE COUNTER AT SLIM'S 2ND STORE.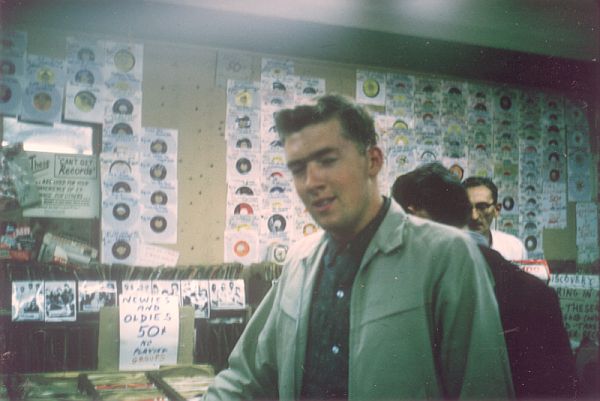 BOB CAMPBELL AT TIMES SQUARE RECORDS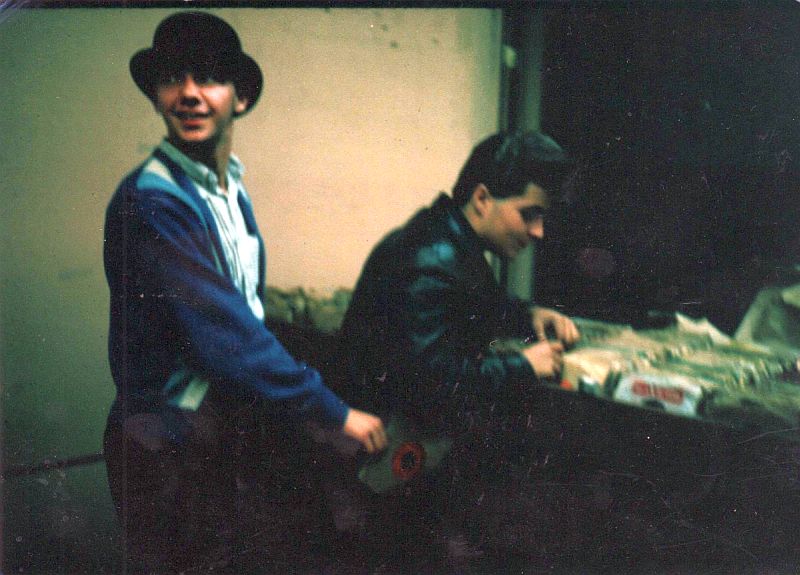 JACK & TANK ROBBING SLIM "NOTHING LIKE STEALING GARBAGE"
THE GOOD STUFF WAS BEHIND THE COUNTER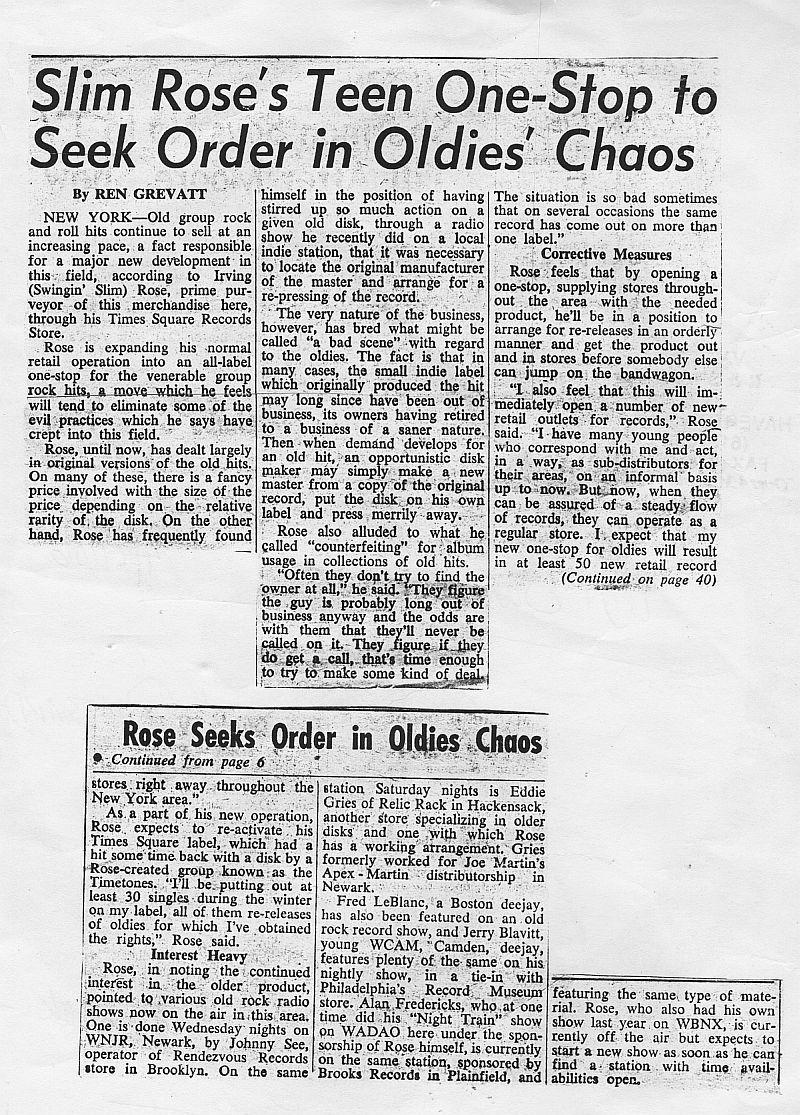 FROM BILLBOARD MAGAZINE CIRCA '63/'64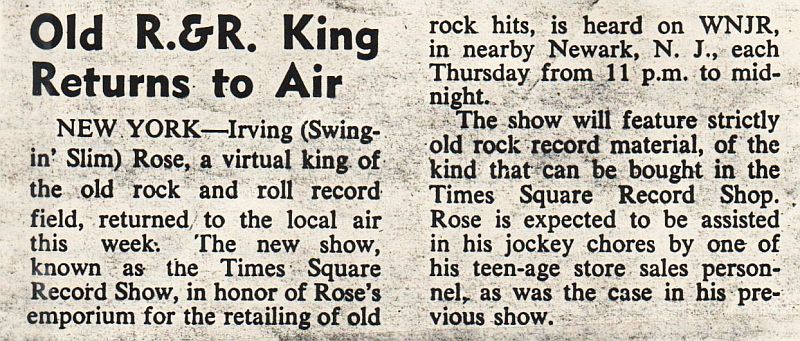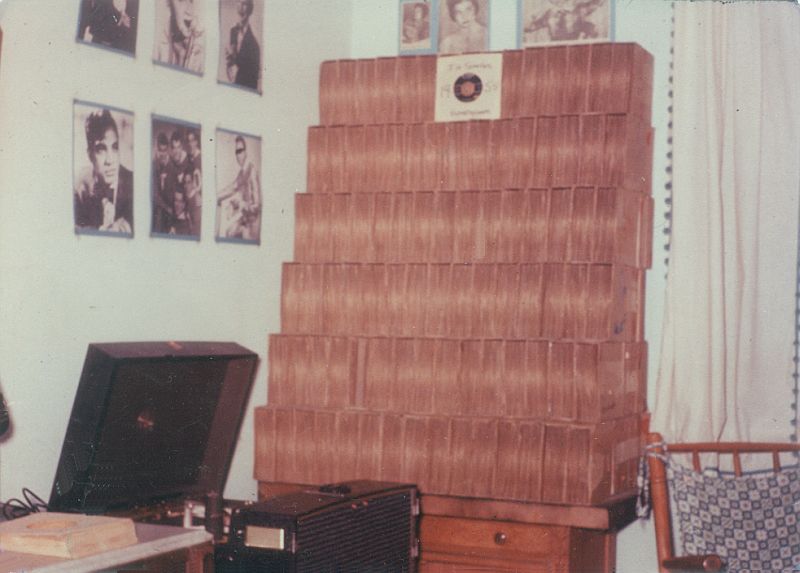 MY GROUP COLLECTION IN 1963 (PROBABLY HALF WHITE THEN)
'I'VE SEARCHED' BY THE HEARTSPINNERS ON XTRA
IS SITTING ON THE TOP
VAL'S NEXT LISTS INFLUENCED BY HIS VISITS TO "TIMES"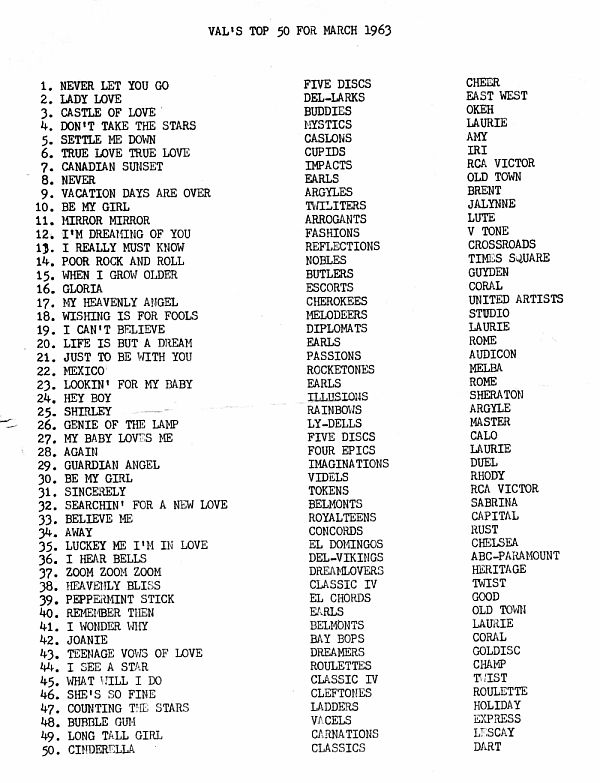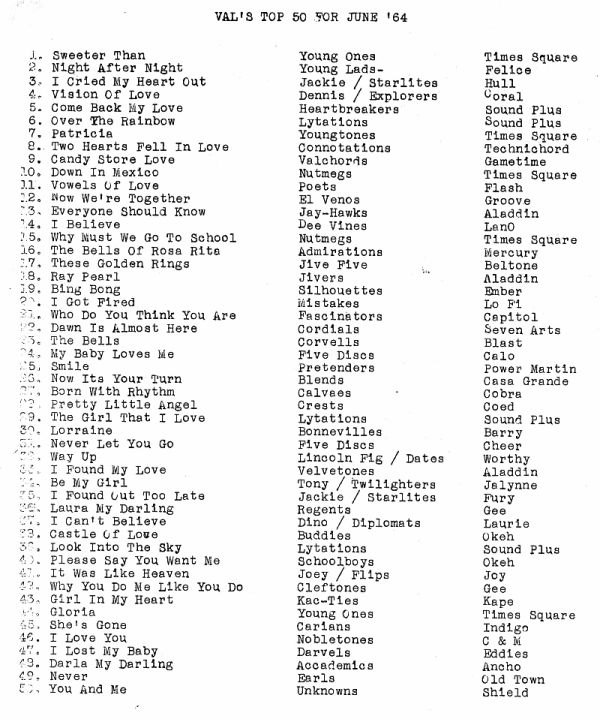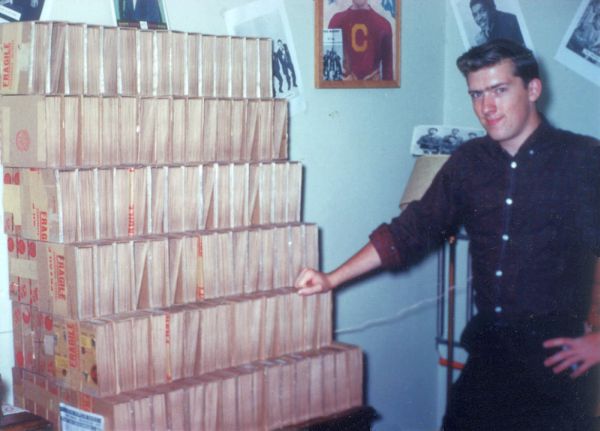 BOB CAMPBELL AND HIS COLLECTION, EARLY '60s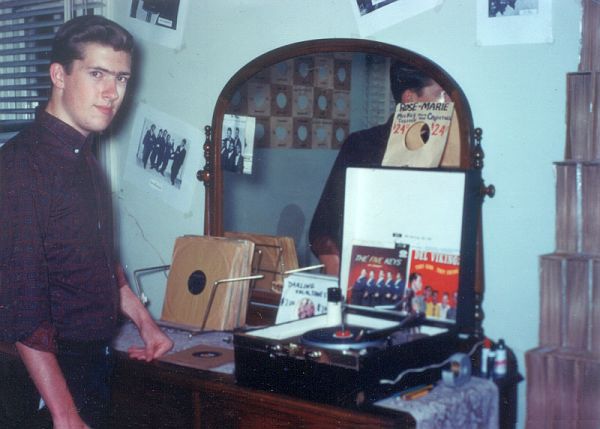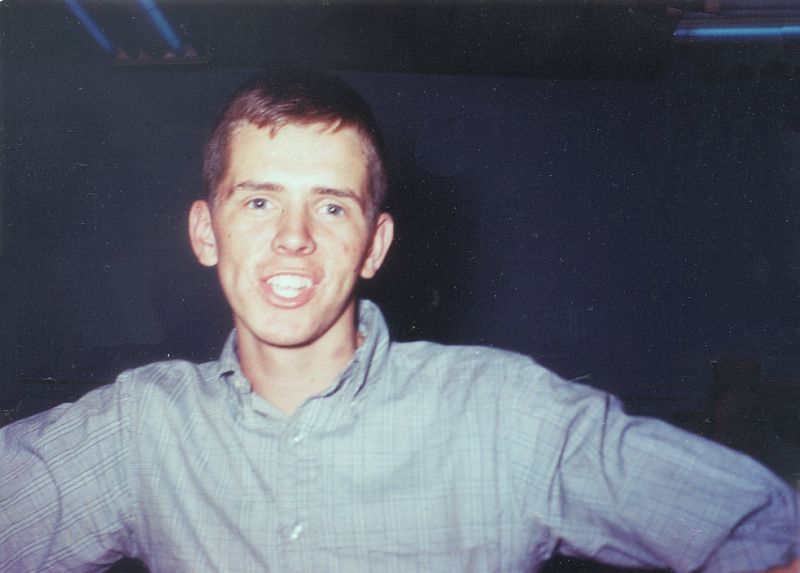 JOHN LAMONTE, MY BOSS AT COAST TO COAST RECORDS, 1963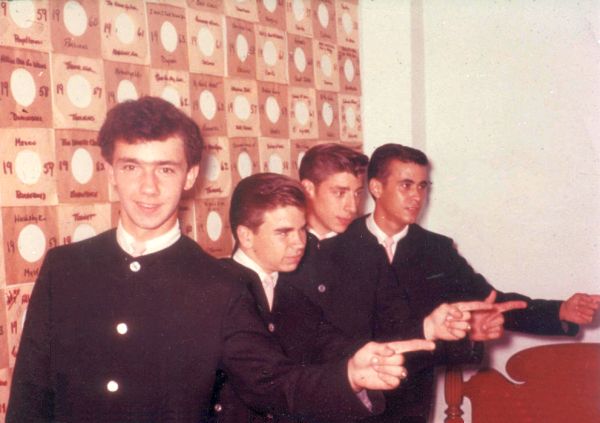 THE KAPTIONS ON HAM-MIL. JACK STRONG, LEAD SINGER, ON THE LEFT.
IN MY BEDROOM, 1963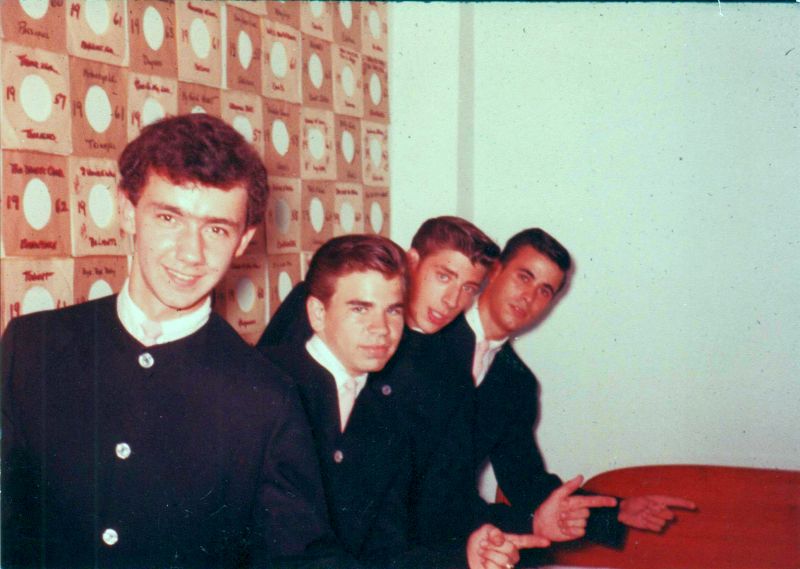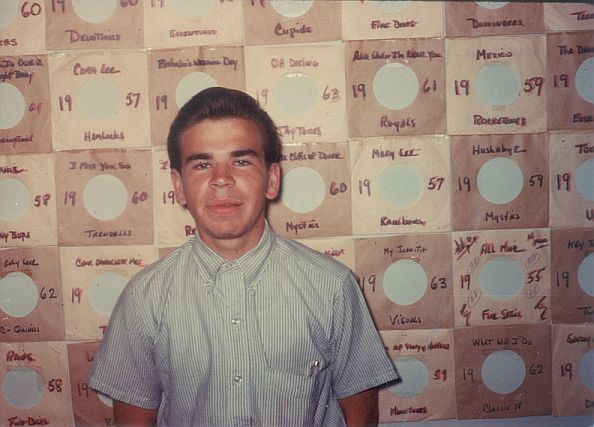 FRANK TORPEY - LYTATIONS, CONTENDERS (EARLY '60s)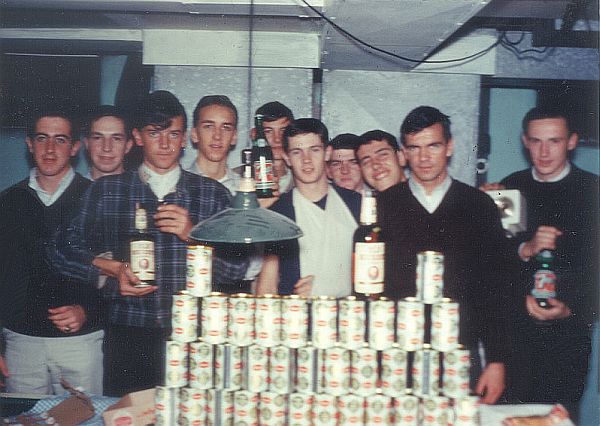 THESE WERE THE FRIENDS I GREW UP WITH -
THIS IS WHAT THEY WERE DOING
WHILE I WAS BUYING RECORDS
MY MOTHER WITH MY FRIENDS BEFORE I MOVED TO KENTUCKY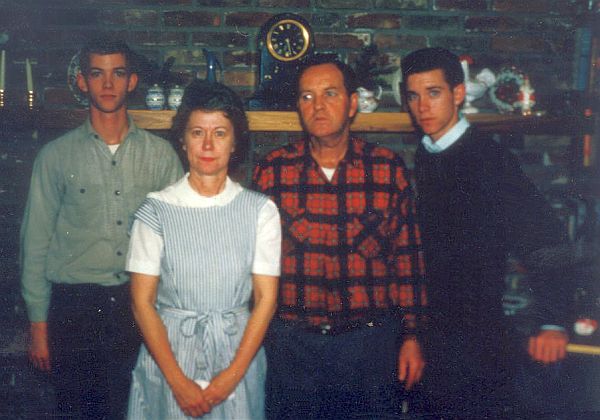 MY FAMILY IN KENTUCKY: BROTHER GEORGE, MOM & DAD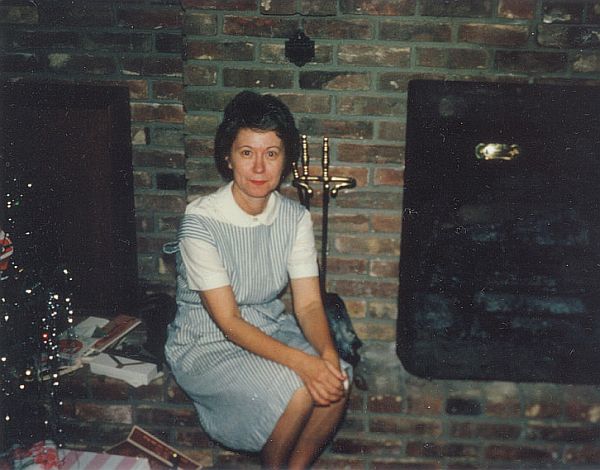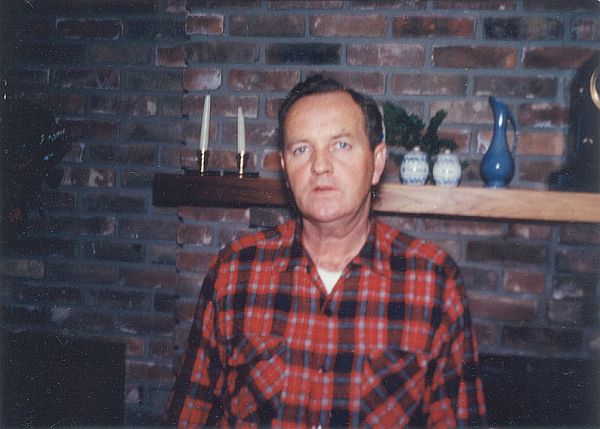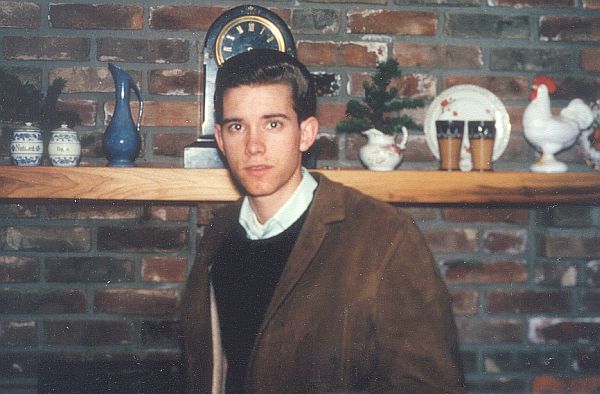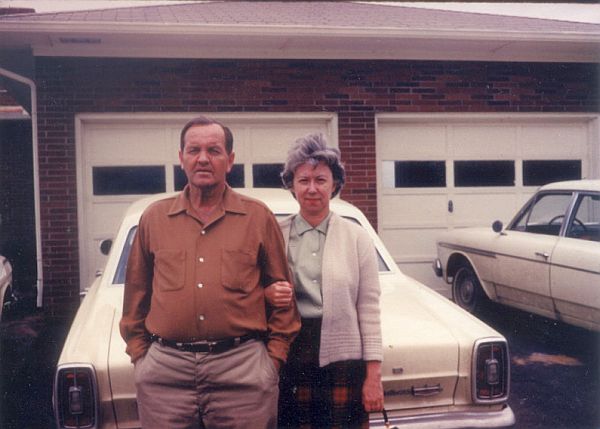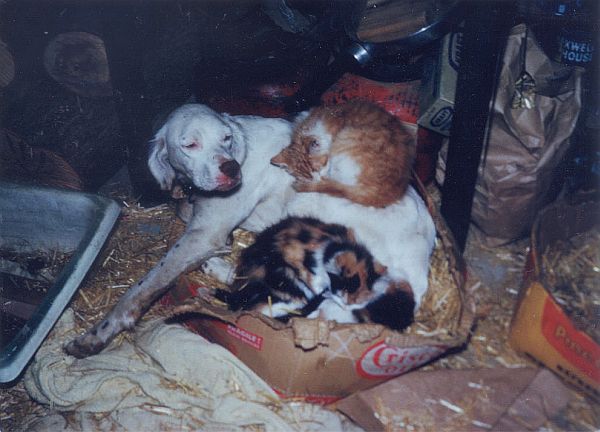 WHO SAID DOGS AND CATS DON'T GET ALONG?
I TOOK THIS PHOTO WHEN I LIVED IN KENTUCKY
MY MOTHER - NOT SO YOUNG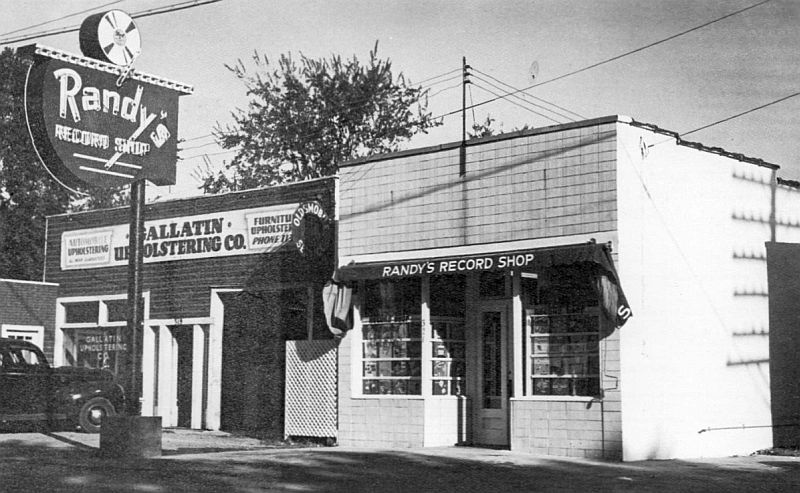 RANDY'S RECORD SHOP (1952- )
A GOLDMINE IN THE SOUTH!!!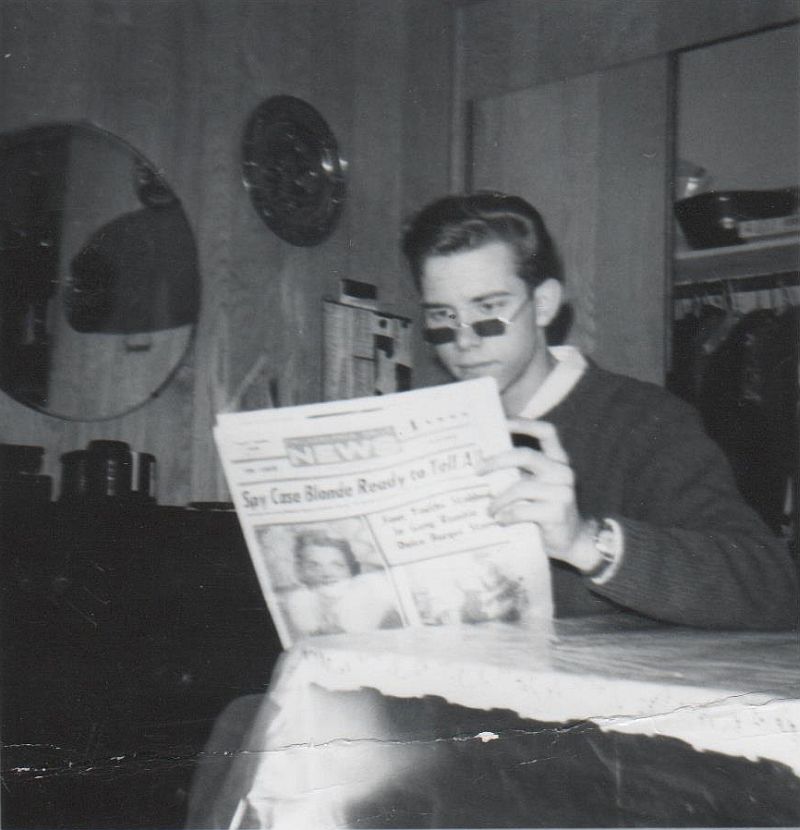 ME. . .LOOKING FOR WORK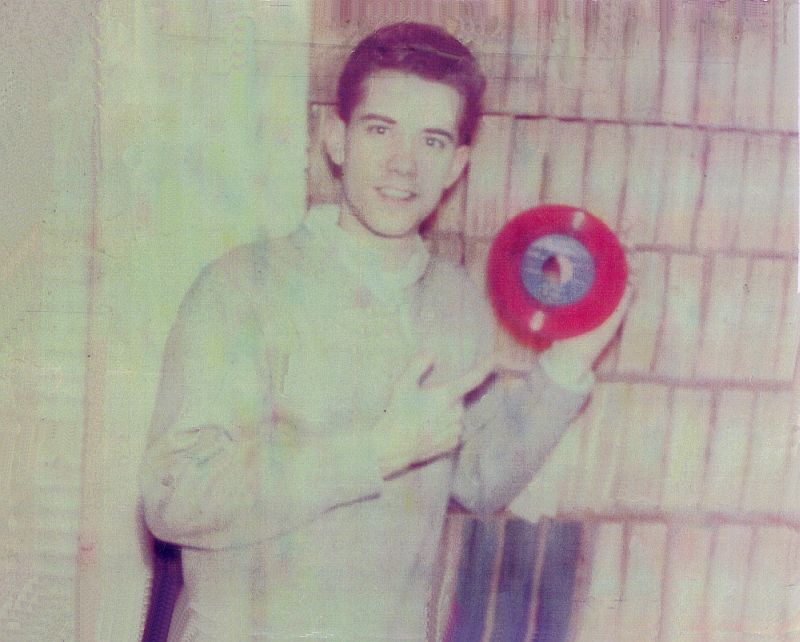 MY FIRST 'BIG' PURCHASE 'MISS YOU' BY THE CROWS ON RAMA
ON RED PLASTIC, $30 FROM MIKE ADLER, 1964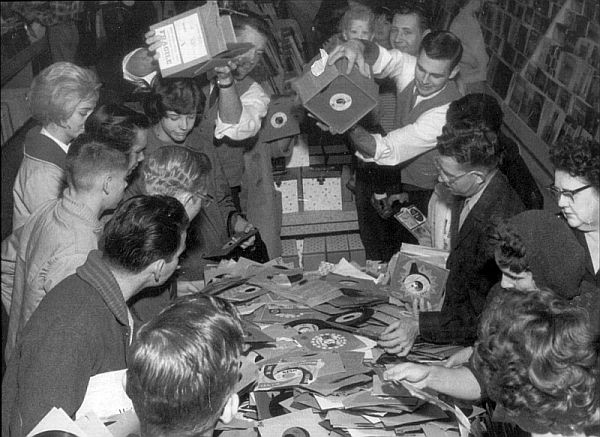 THIS IS WHAT HEAVEN LOOKS LIKE TO A RECORD COLLECTOR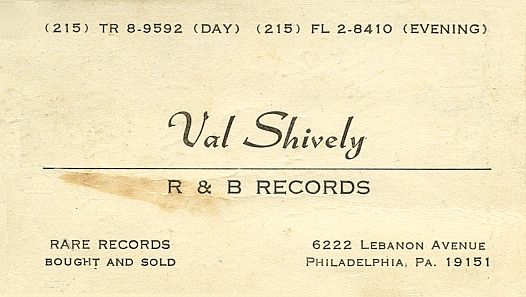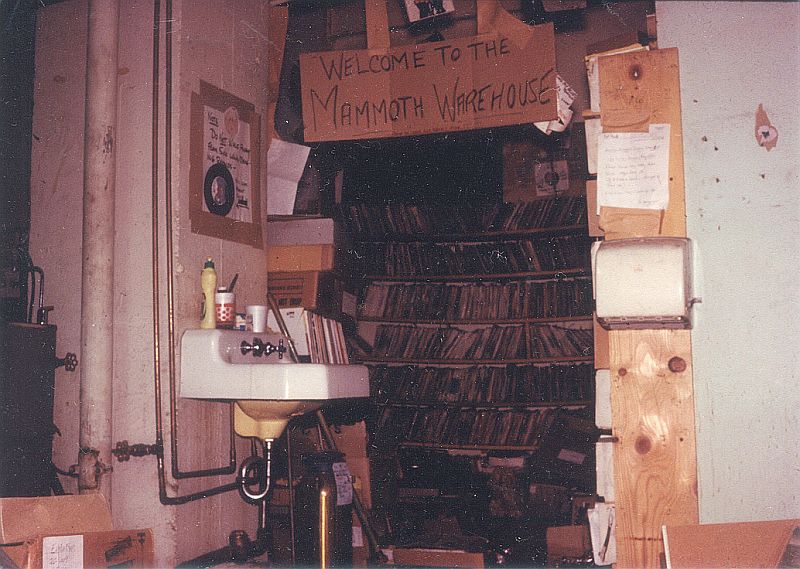 WHERE I STARTED R&B RECORDS
THE BACK ROOM OF A RECORD ONE STOP, 1966 THROUGH 1972.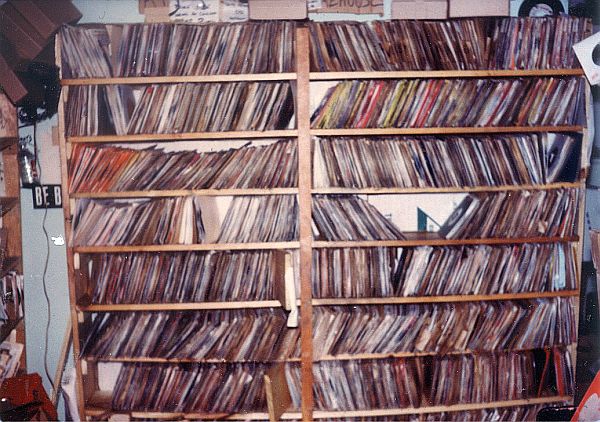 MY INVENTORY IN THE LATE '60s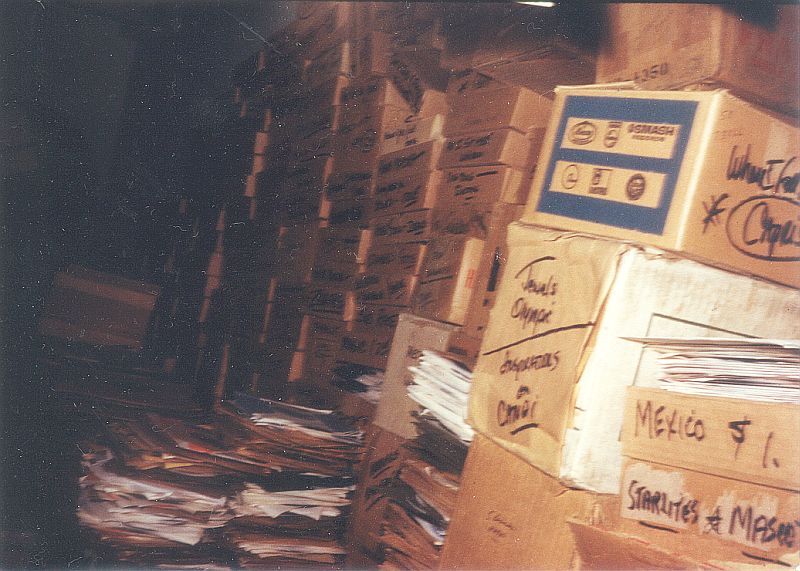 OVER STOCK!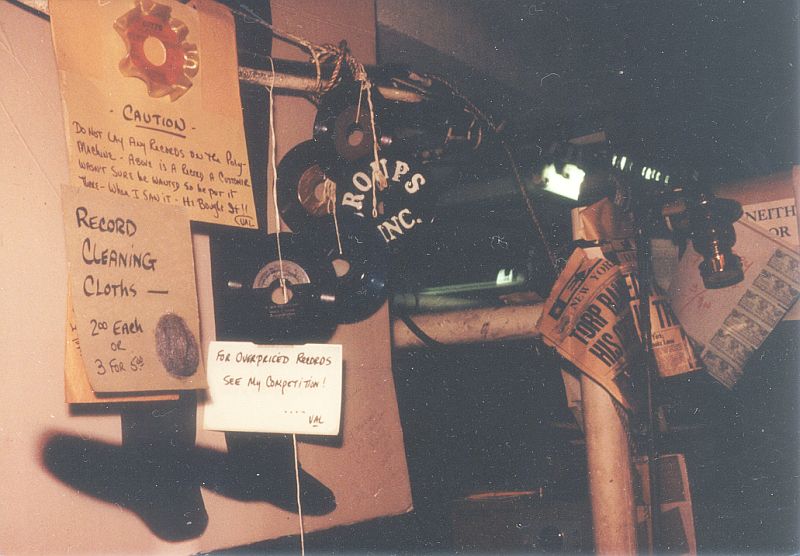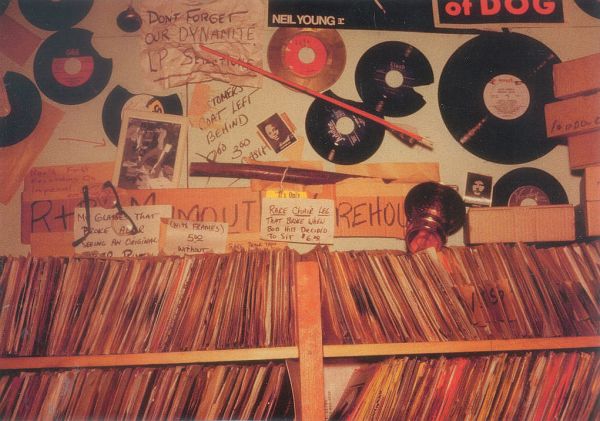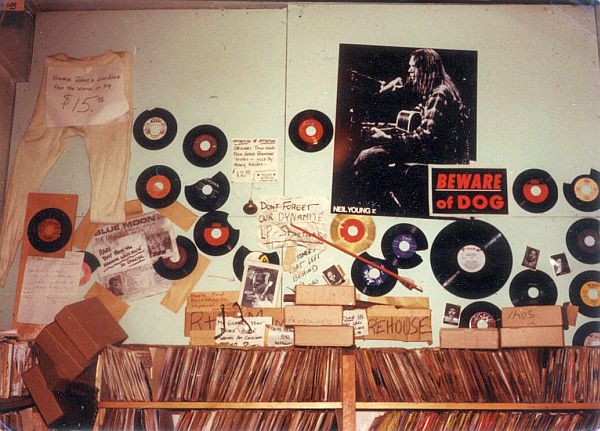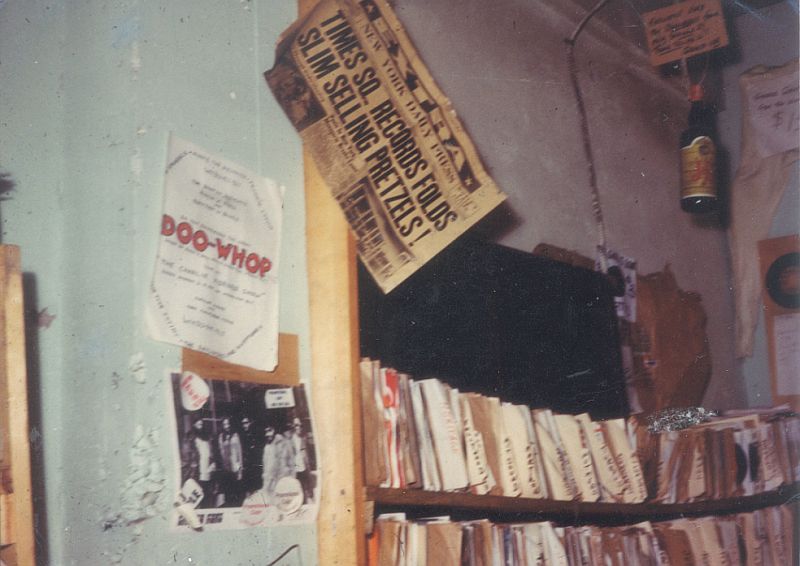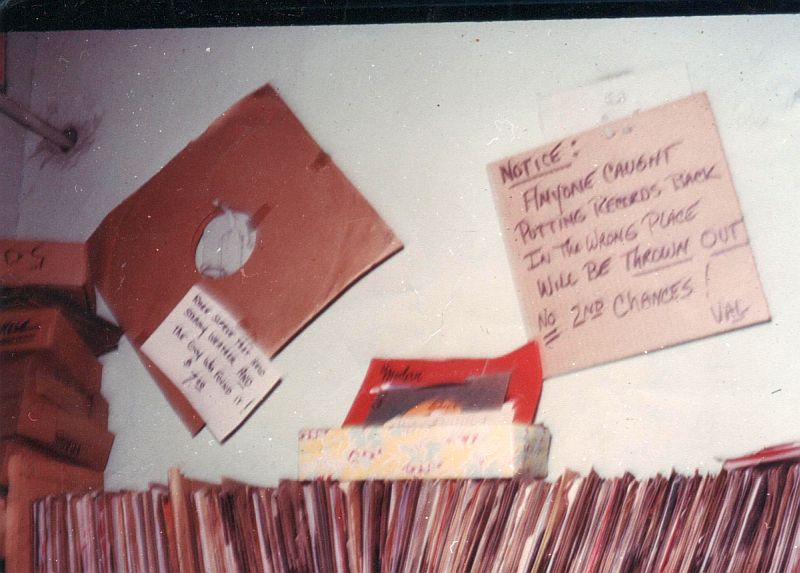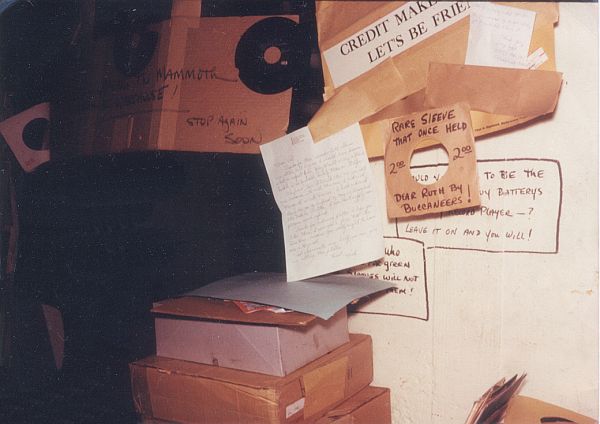 SIGNS IN THE WAREHOUSE
I WAS TOO BUSY TO KEEP THE PLACE CLEAN!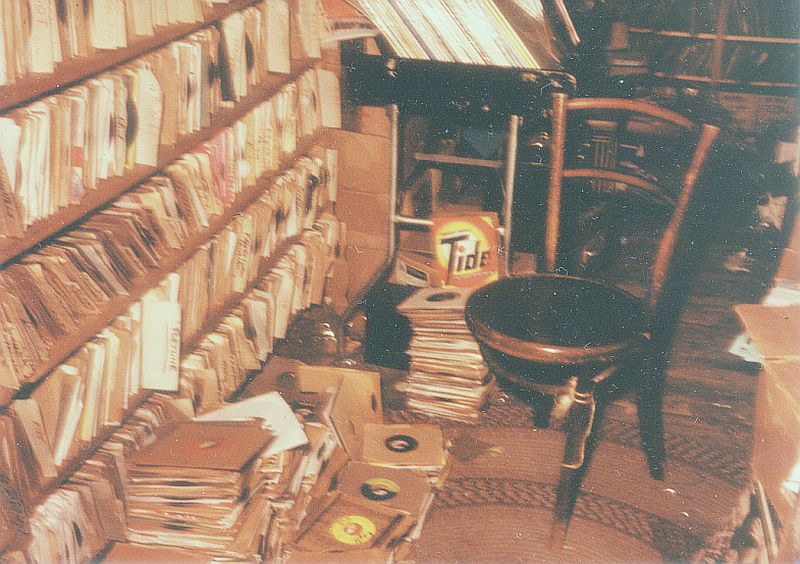 NOTE THE THREE-LEGGED CHAIR. BOB HITE FROM THE CANNED HEAT
SAT IN IT AND BROKE ONE OF THE LEGS OFF.
NICE RUG - ALL THE COMFORTS OF HOME.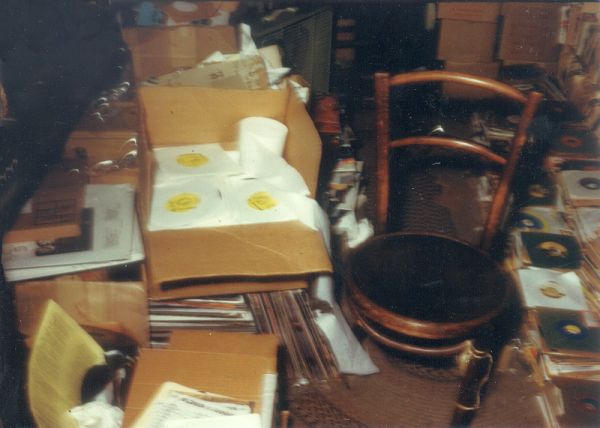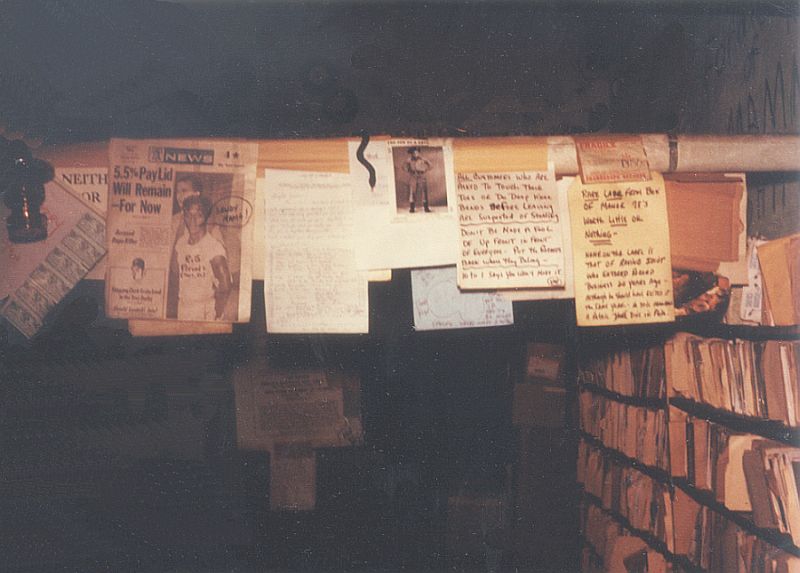 WE HAD A PIPE LIKE SLIM!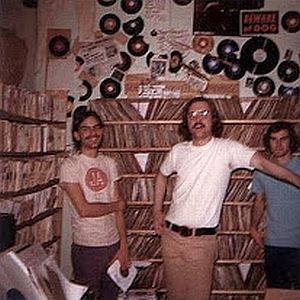 LENNY GOLDBERG (LEFT) PUBLISHER OF THE FIRST GROUP RECORD FANZINE
IN THE EARLY '60s
KBBA (KEEP the BIG BEAT ALIVE). . .I THINK IT WAS 25¢. IT WAS SOLD AT
"TIMES", ARCADE & OTHER SIMILAR TYPE RECORD STORES (IF THERE WERE ANY. . . )
THE CONTENDERS










LOUIE TAVANI OF THE CONTENDERS. THESE WERE THE RECORDS I PLAYED
IN THE CAR - I HAD A RECORD PLAYER INSTALLED UNDER THE DASH.
I USED IT TO SELL RECORDS TO MY FRIENDS & TO HEAR THE MUSIC,
NOT THE GARBAGE THAT WAS ON THE RADIO.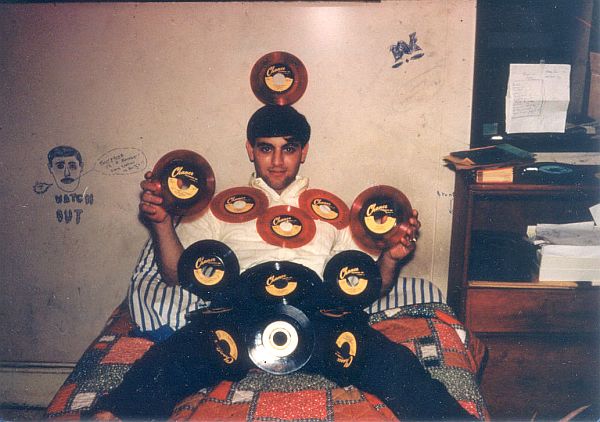 LOUIE "CHANCE" IN THIS PICTURE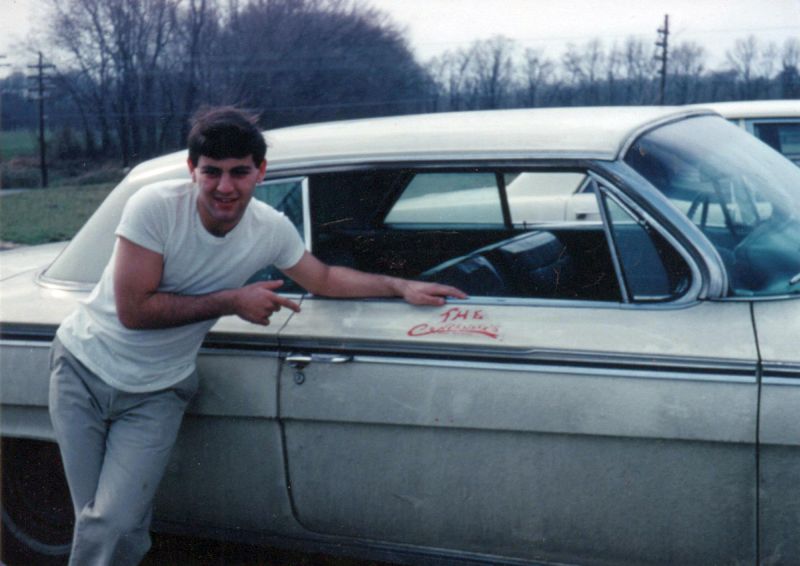 LOUIE TAVANI OF THE CONTENDERS IN KENTUCKY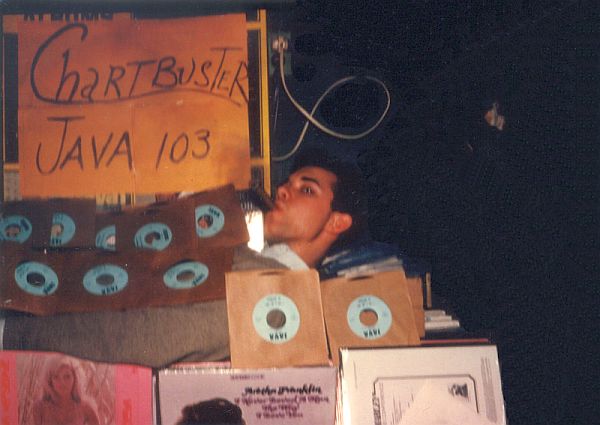 Celebrating a new release. . . by the Contenders. Afterwards two things happened
1. I got sick as a dog smoking that cigar & threw up
2. Took a bath on that record, never sold any. . .so I junked it to John Lamonte
for 5 cents each. Now it's a northern soul record that goes for 100 quid
unfortunately I never kept any!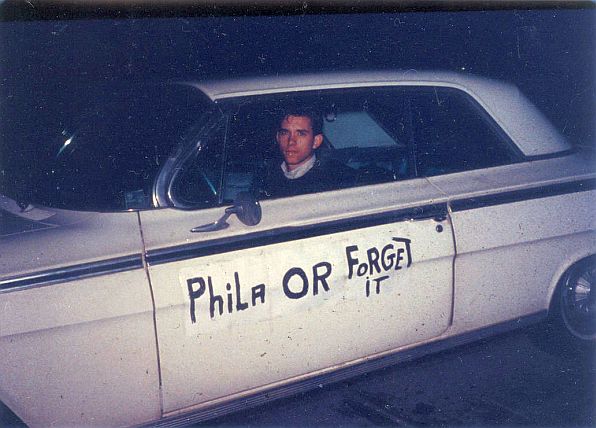 LEAVING KENTUCKY FOR PHILADELPHIA - AFTER VISITING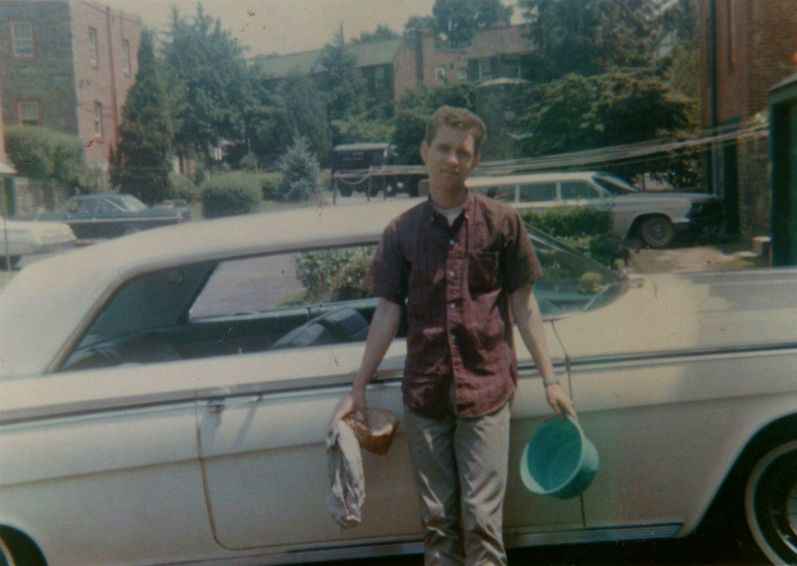 THE LAST TIME I WASHED MY CAR (THAT INCLUDES CAR WASHES)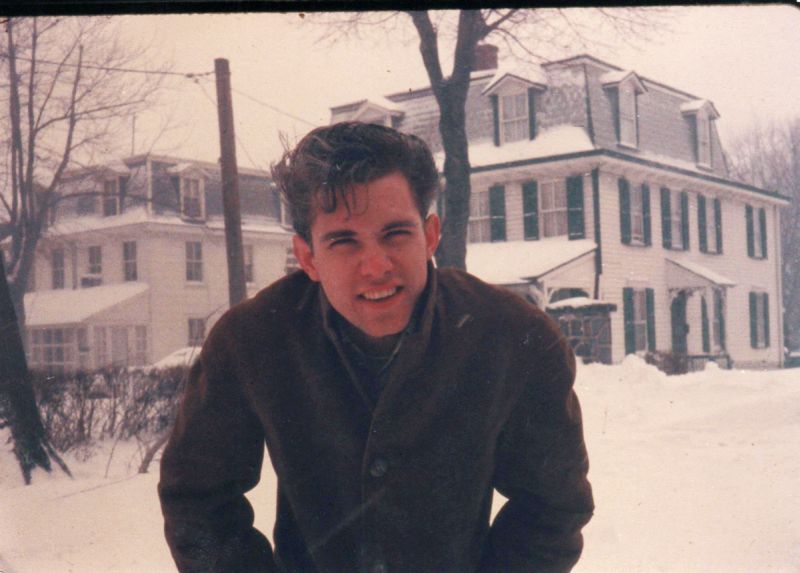 BABY IT'S COLD OUTSIDE! MID '60s WHEN SNOW WAS SNOW
(NOT NOSE CANDY)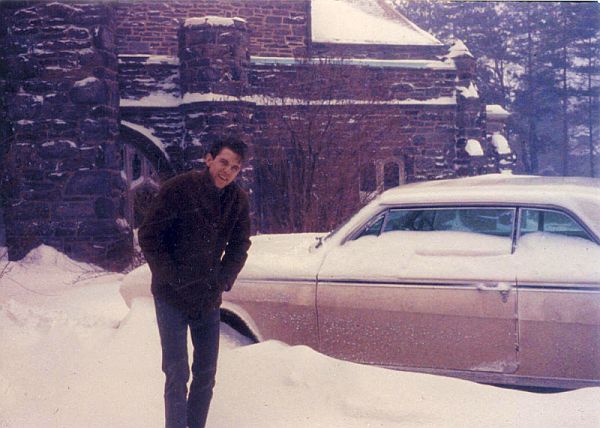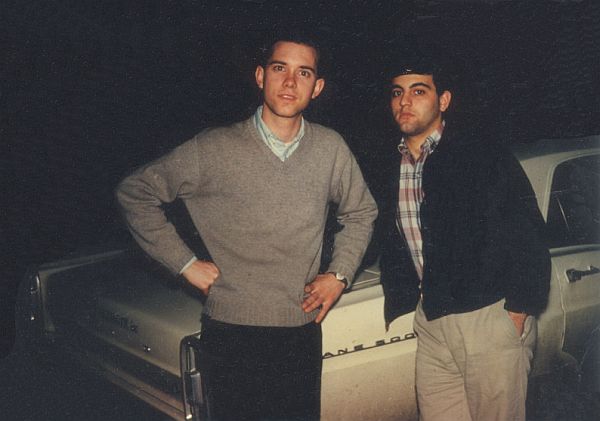 LOUIE & I IN KENTUCKY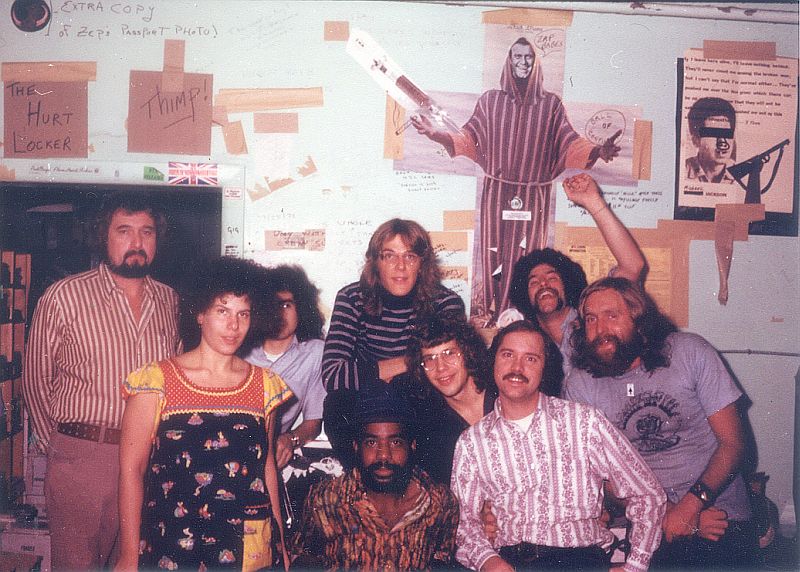 SOME OF THE PEOPLE I WORKED WITH AT THE ONE STOP.
NORMAN COOPER IS ON THE LEFT. . .THAT'S ME ON THE RIGHT (FRONT)
WITH THE WALLPAPER SHIRT AND MUSTACHE.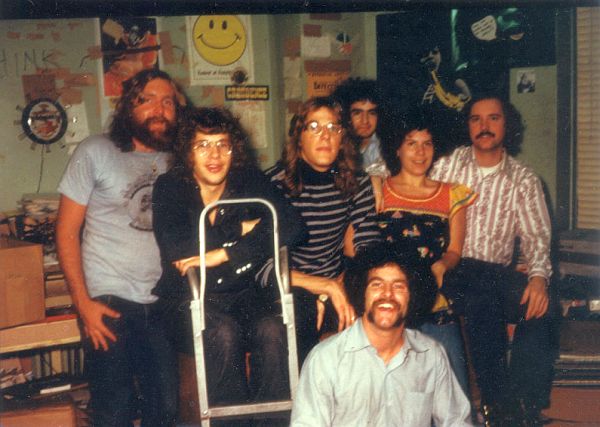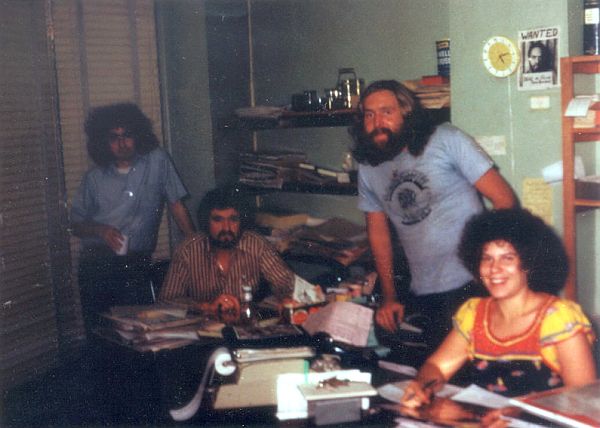 NORMAN IN THE PRISON SUIT WITH SOME OF THE WORKERS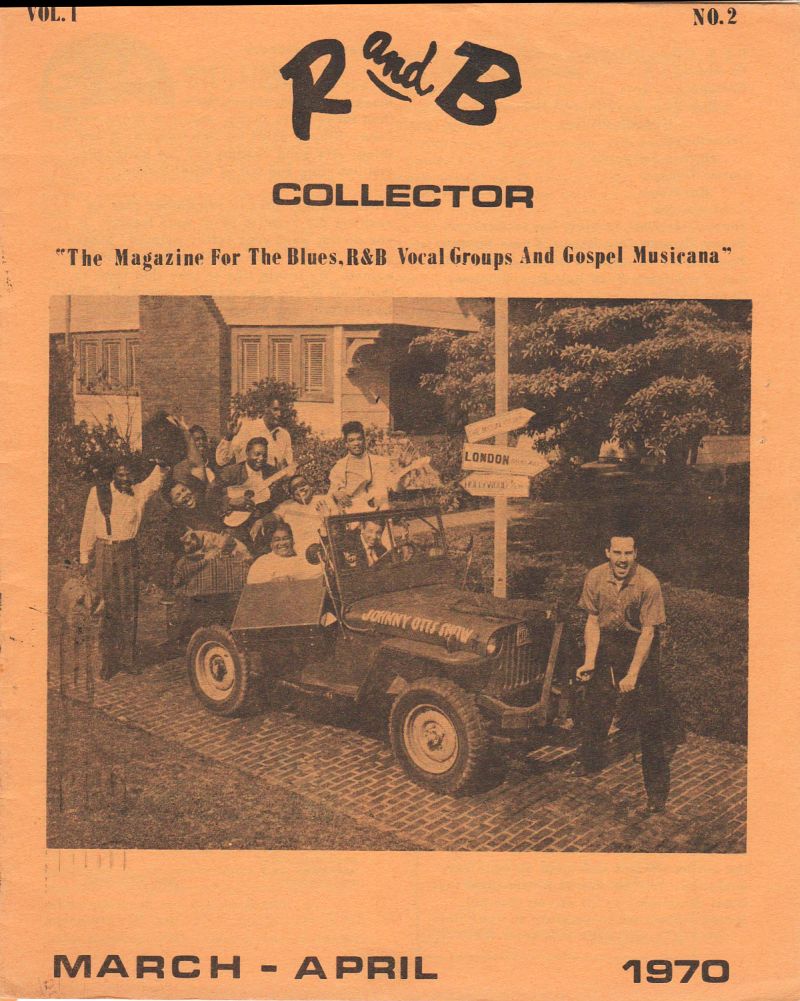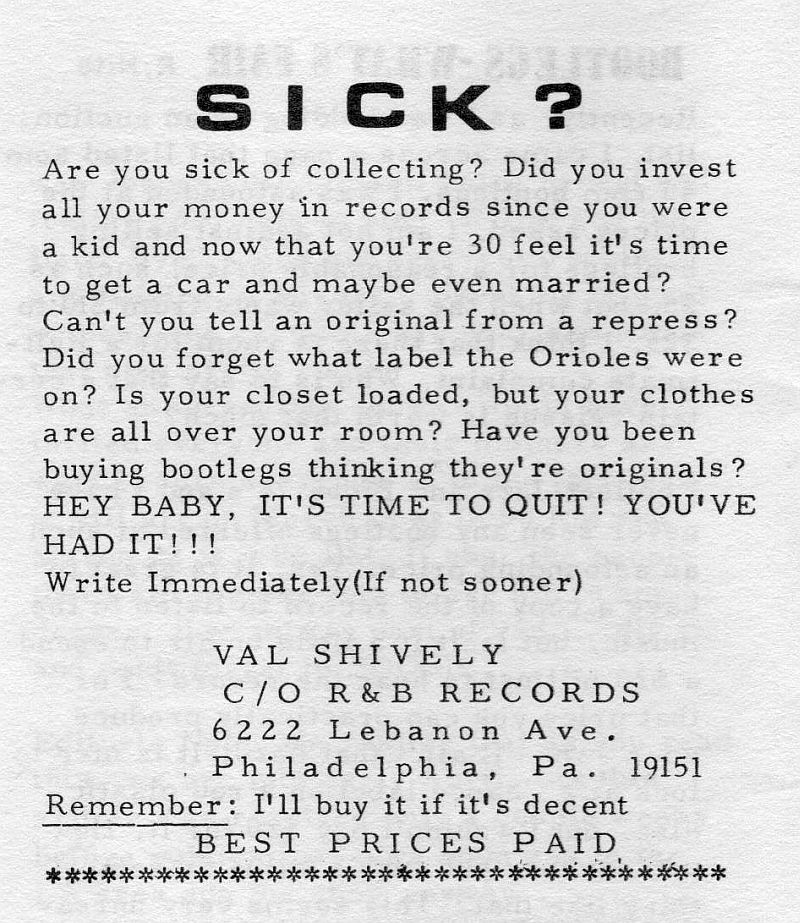 POSTCARD I SENT OUT TO MY CUSTOMERS AROUND 1970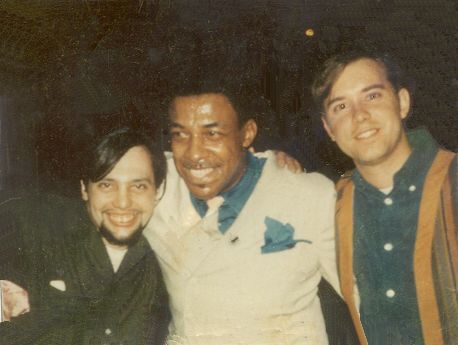 LEFT TO RIGHT: LOUIS SILVANI, SONNY TIL AND VAL, 1970
AT A CONCERT IN THE MIDDLE OF A SNOWSTORM
IN PHILLY. MAYBE 10 PEOPLE SHOWED UP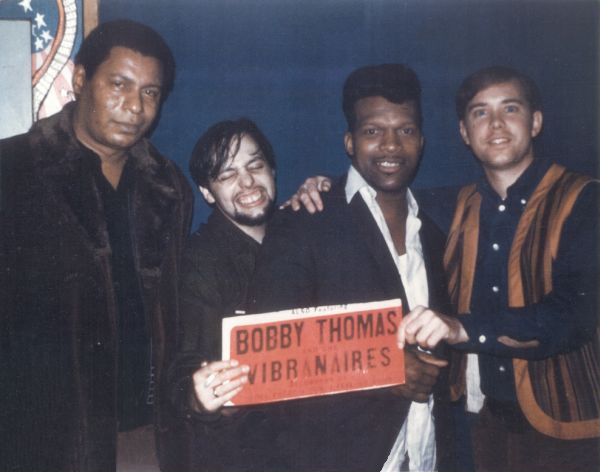 POOKIE HUDSON, LOUIE SILVANI, BOBBY THOMAS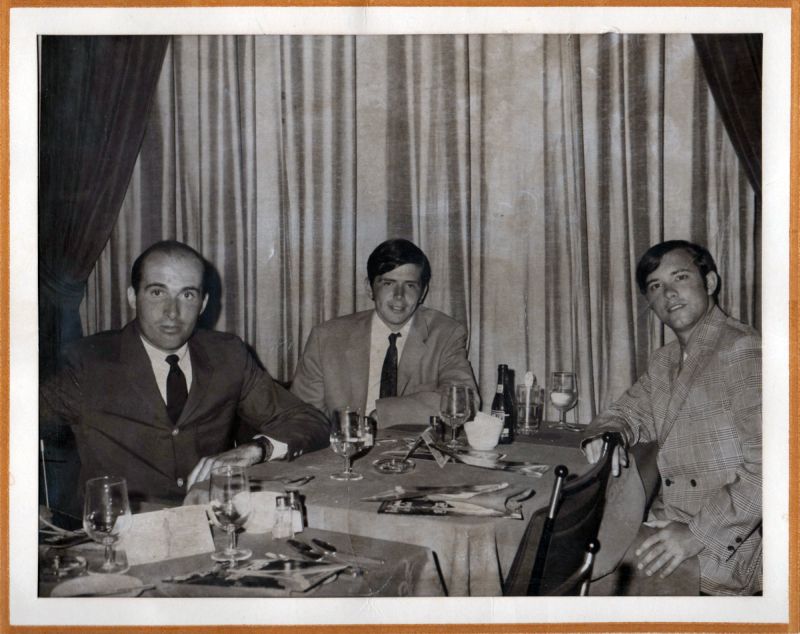 LEFT-TO-RIGHT: WALT RITTER, JOHN LaMONTE & VAL
IN PUERTO RICO, LATE 60'S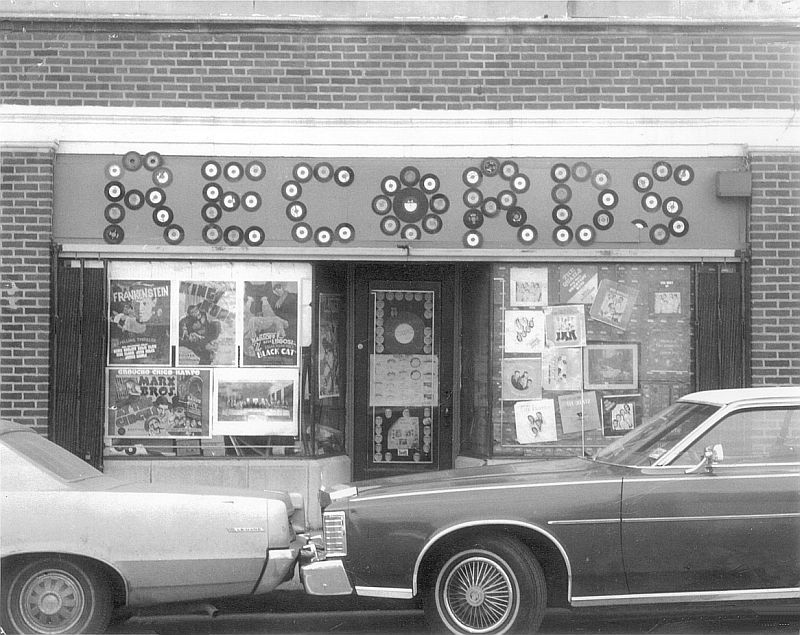 MY FIRST STORE, 146 GARRETT ROAD, 1972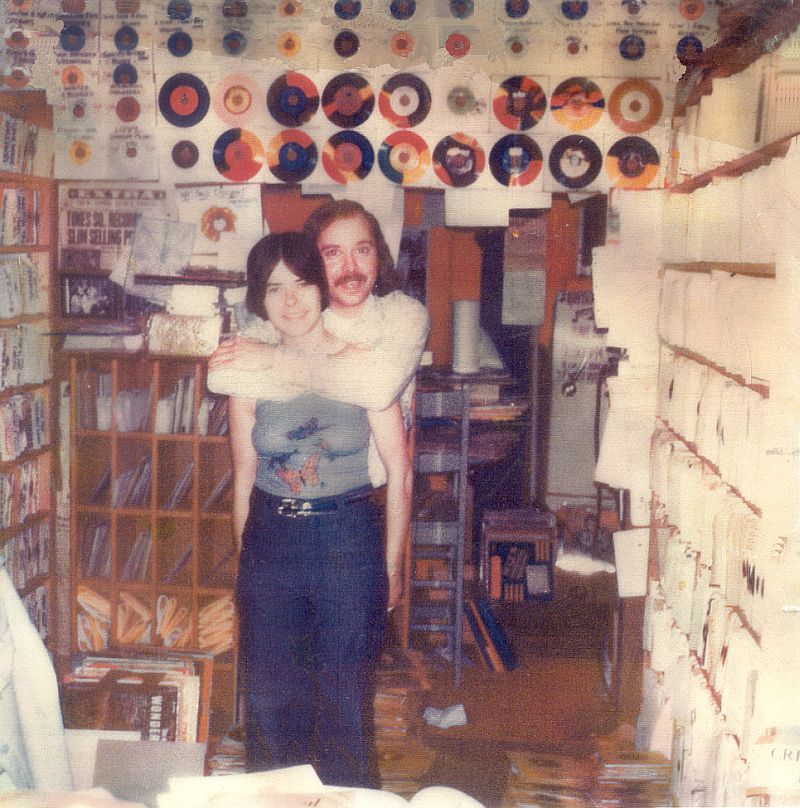 MY FIRST EMPLOYEE BONNIE GUSTEN, CIRCA 1974 AT 146 GARRETT ROAD.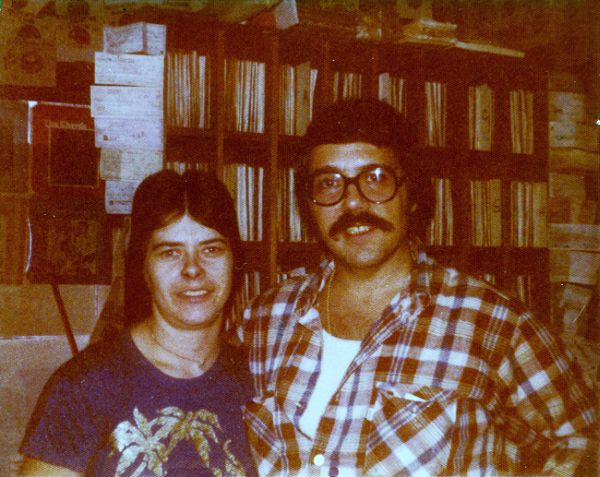 A LOVE AFFAIR CUT SHORT - RICH ROSEN & BONNIE.
UNFORTUNATELY SUNNY GOT WIND OF IT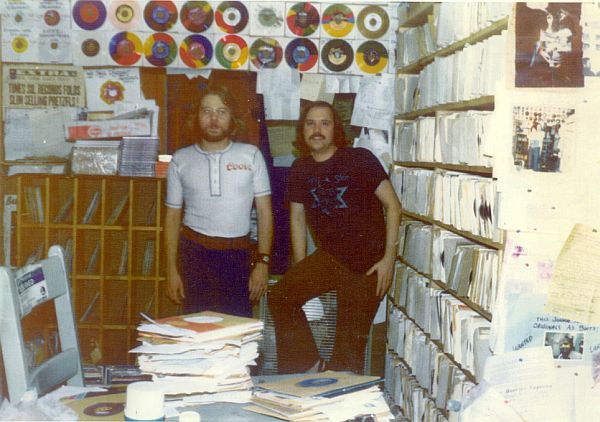 ROBBIE ROMESBURG (LEFT) & VAL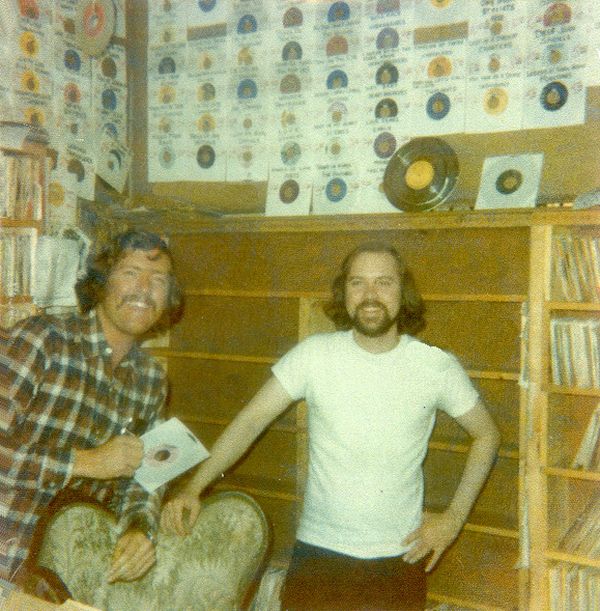 BOB CAMPBELL, AROUND 1974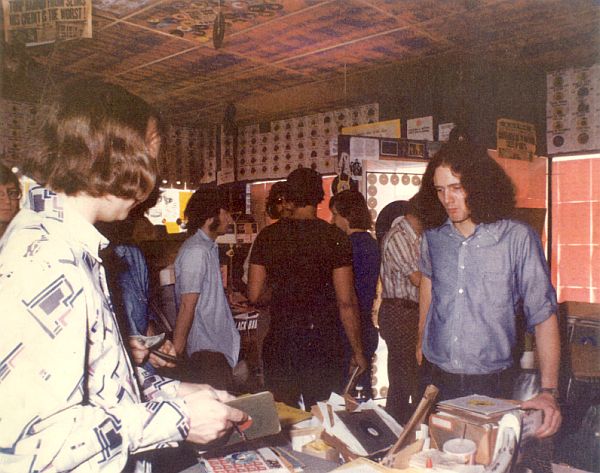 EARLY '70s IN MY STORE. GOLDILOCKS ON THE LEFT IS ME
JEFF WOOD ON THE RIGHT TAKING IN MY PRICES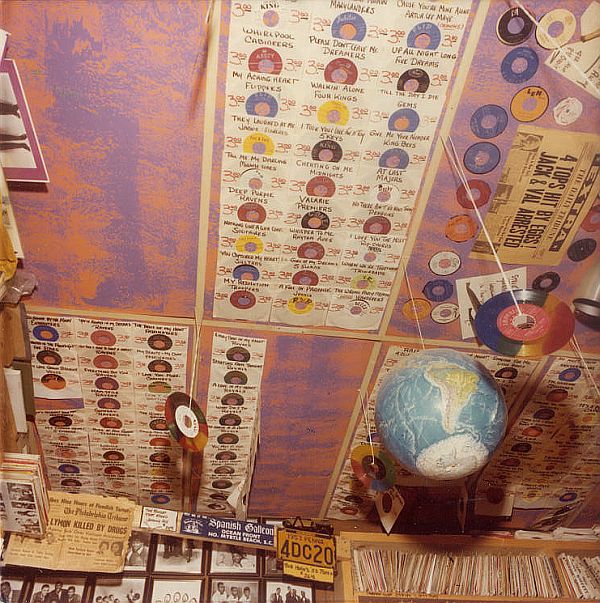 THE CEILING IN THE STORE,MID '70s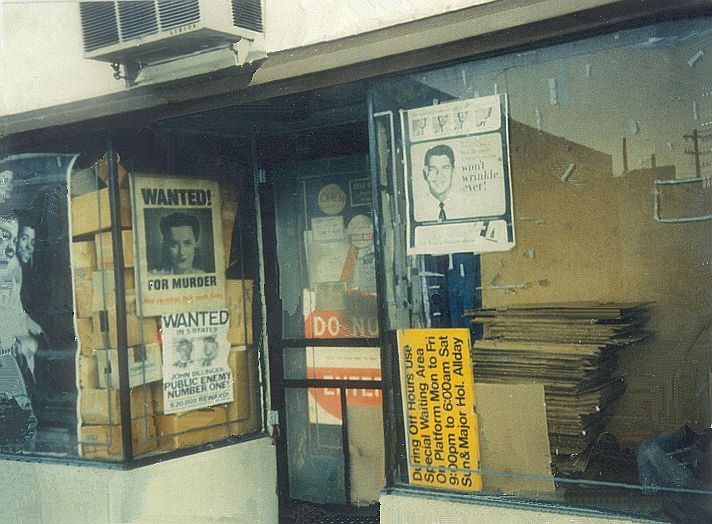 NICE HUH? WHO WOULDN'T WANT TO COME IN THIS PLACE!!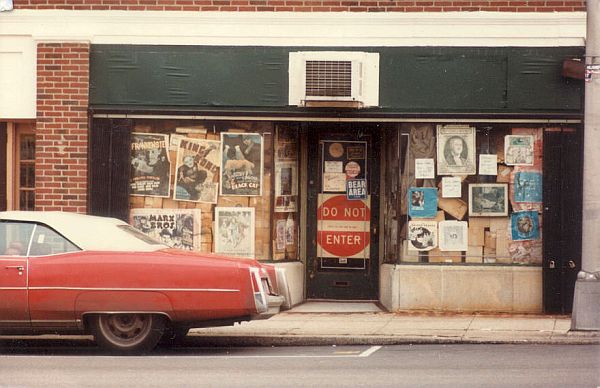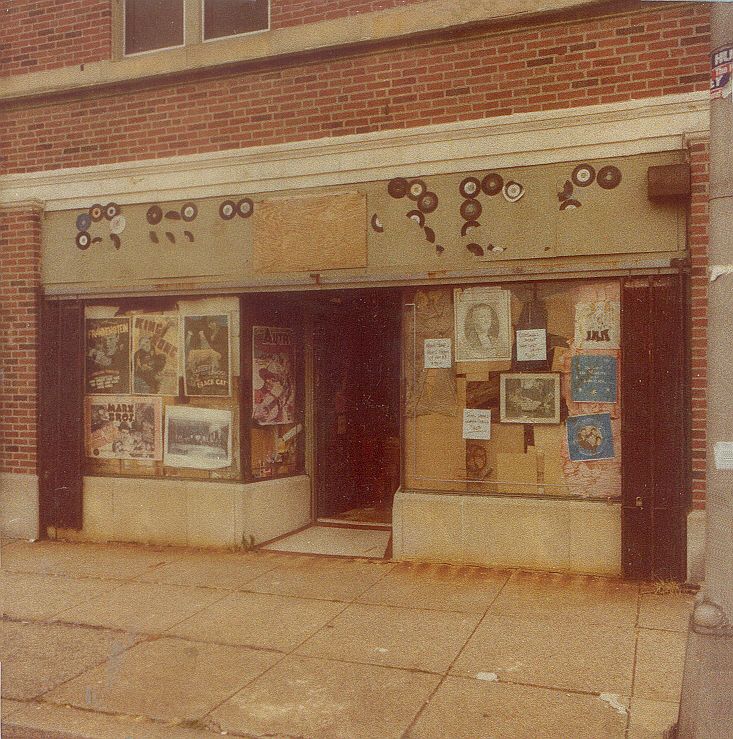 STORE MINUS THE RECORDS - NEIGHBORHOOD KIDS BROKE THEM OFF
MY FIRST WRITE-UP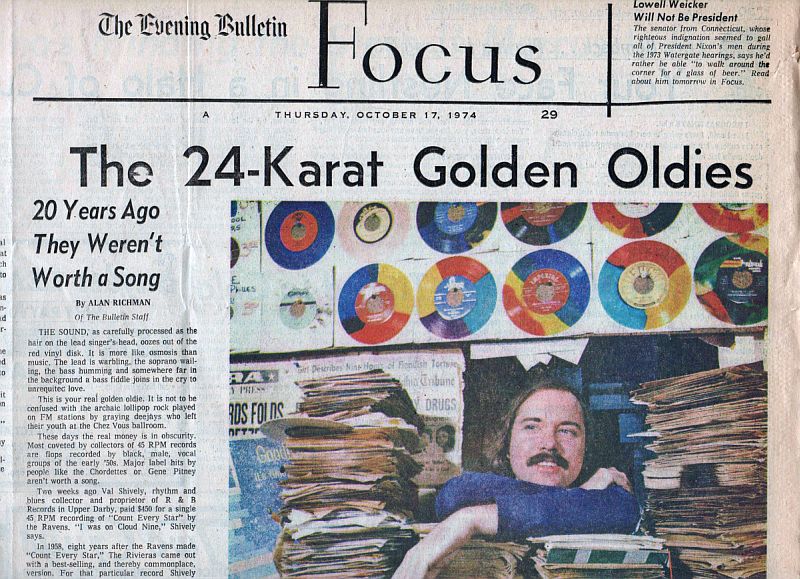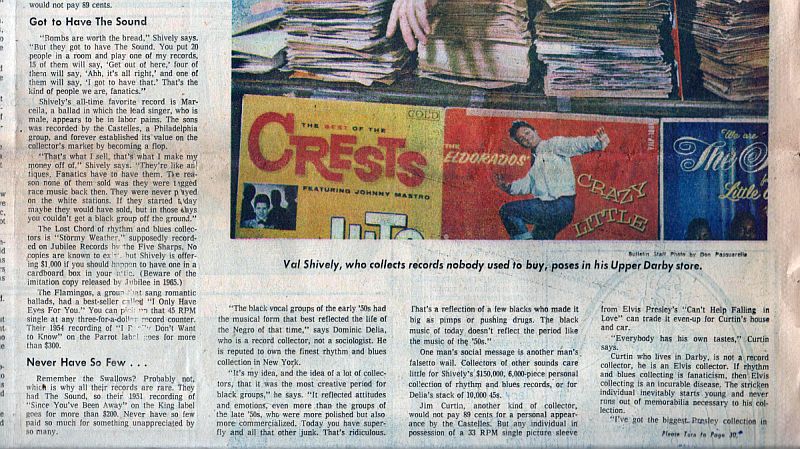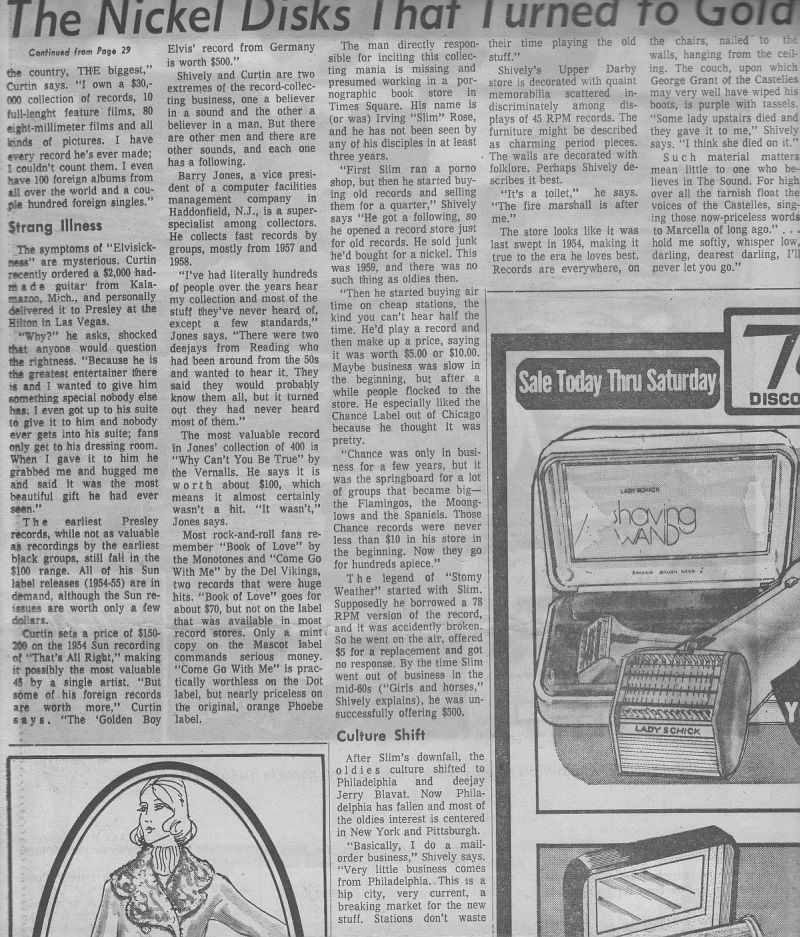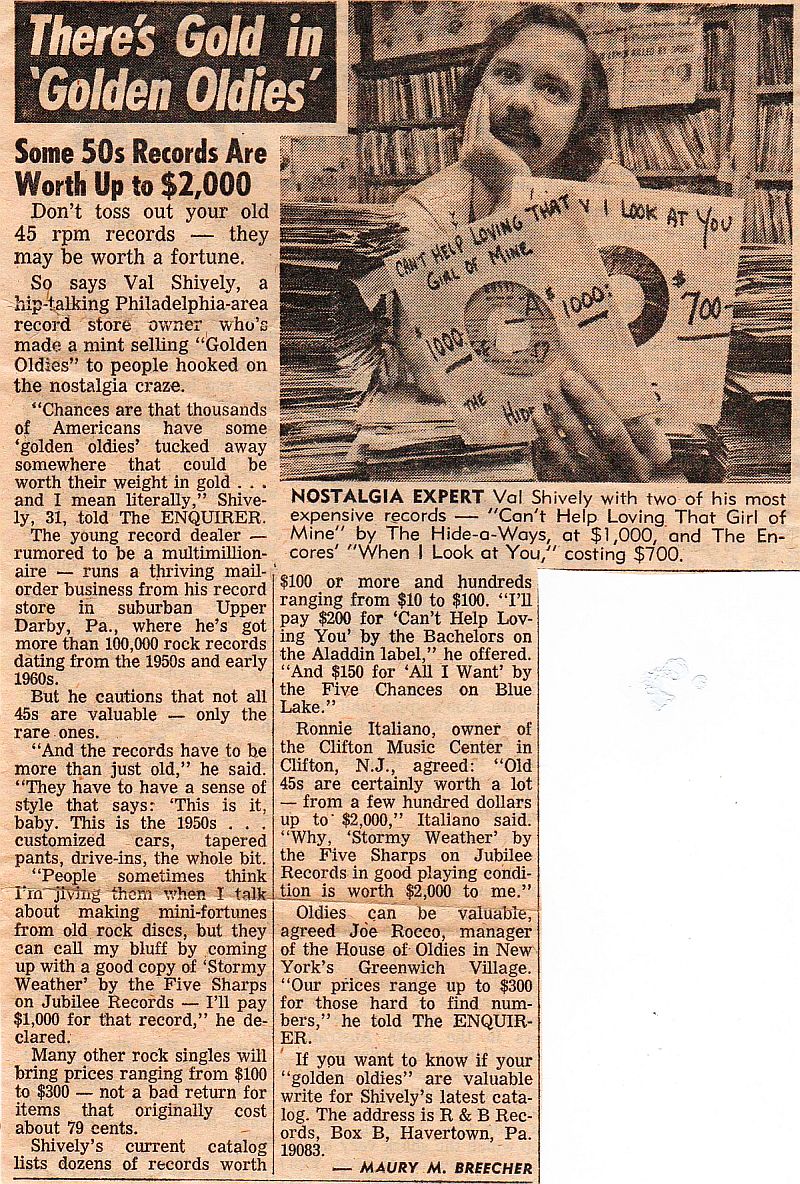 NATIONAL ENQUIRER ARTICLE THAT CHANGED MY LIFE
BIG TIME


IN 1975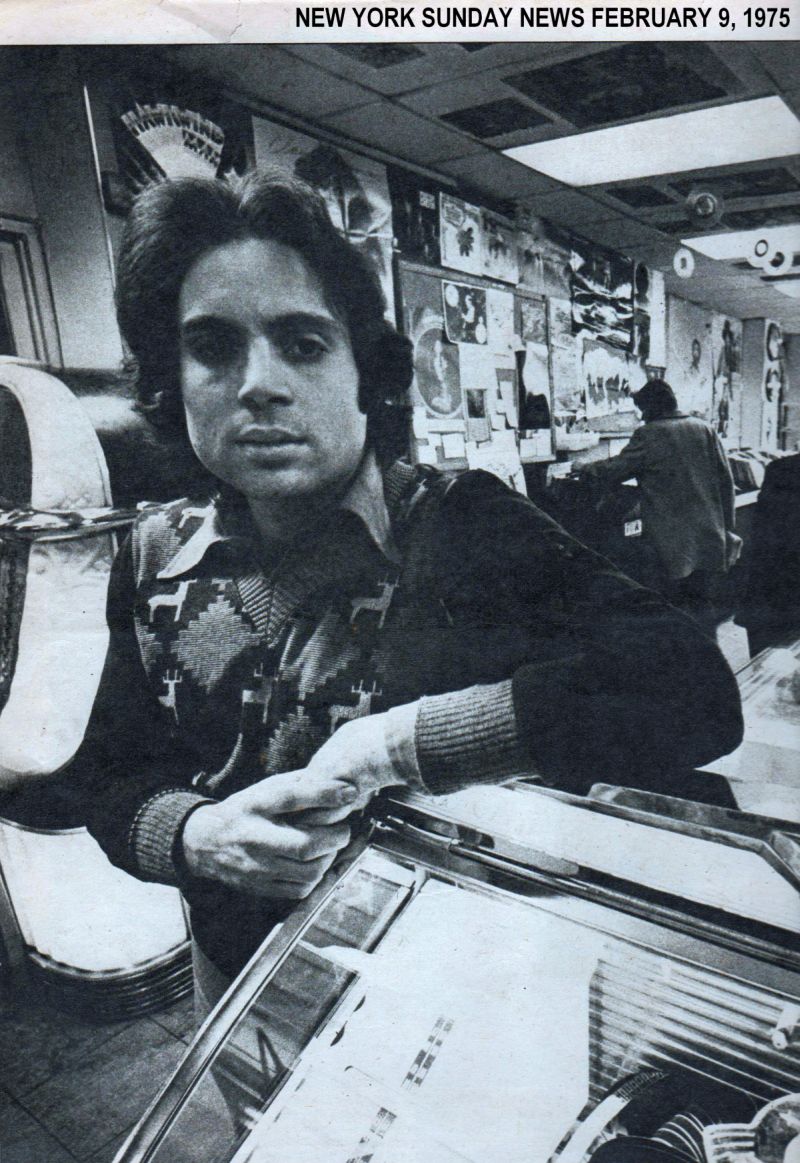 BLEECKER BOB PLOTNICK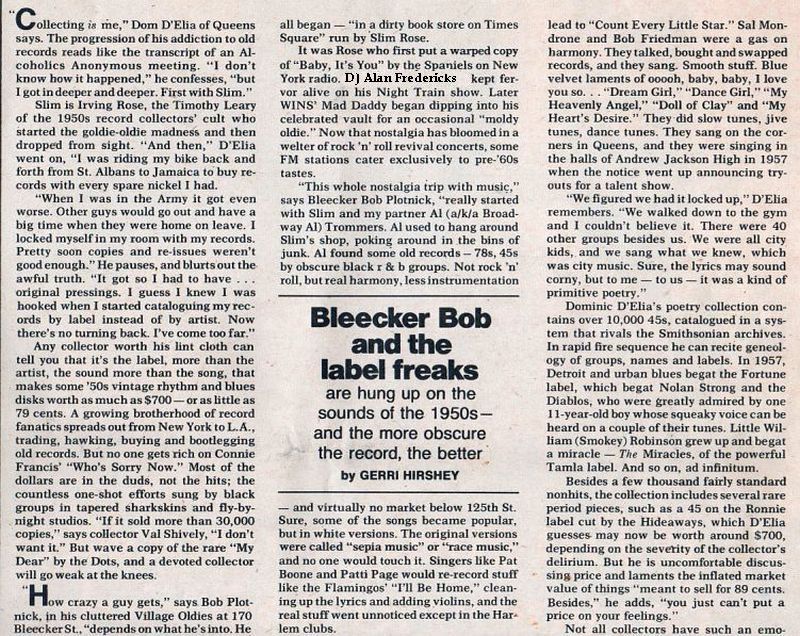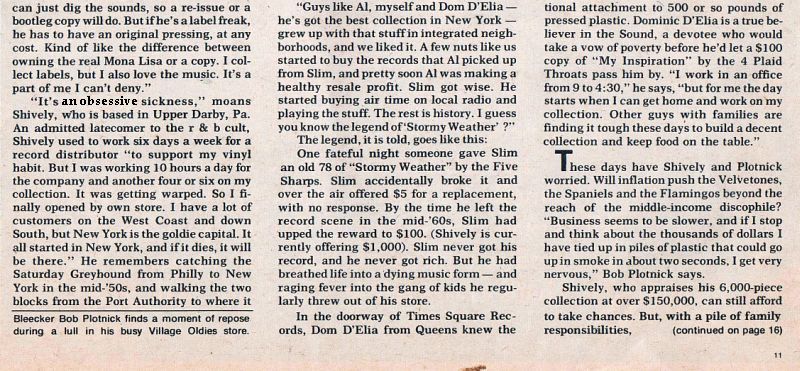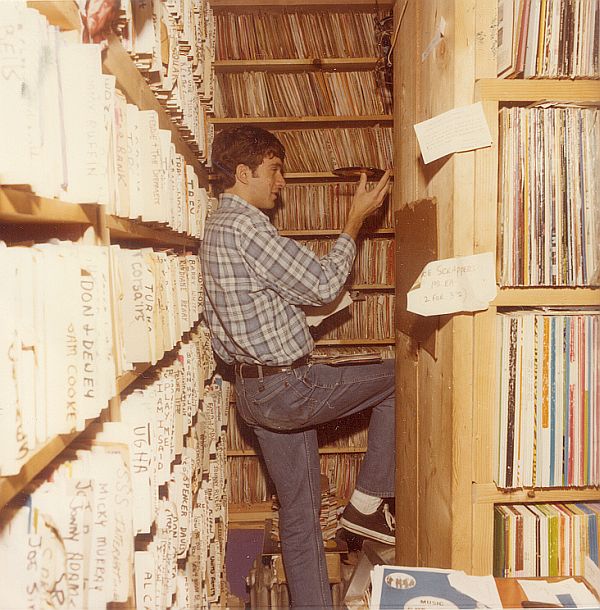 CHUCK DABAGIAN: MY MANAGER - WITHOUT HIM, FORGET IT - I GIVE UP!
LATE '70s. HE STARTED IN 1975. STILL HERE.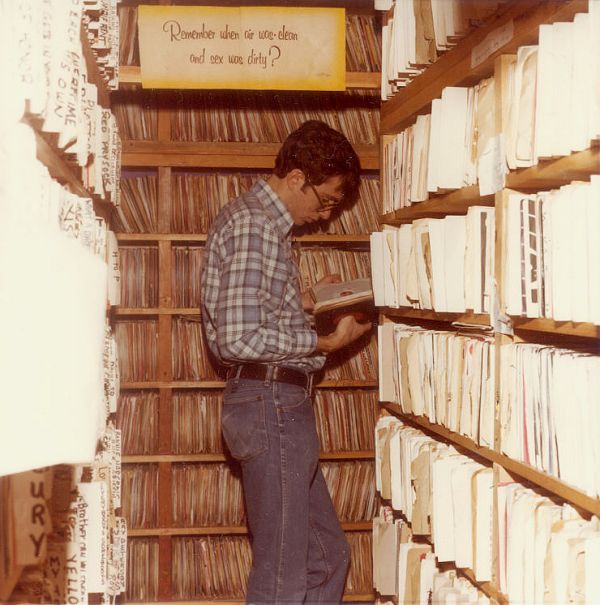 CHUCK SORTING RECORDS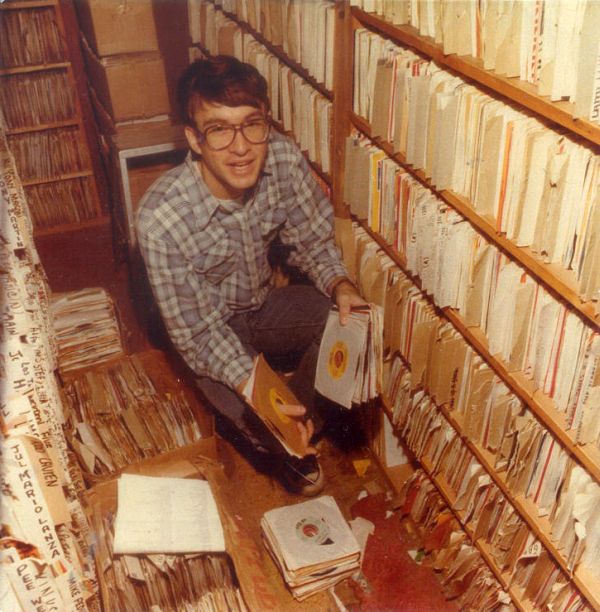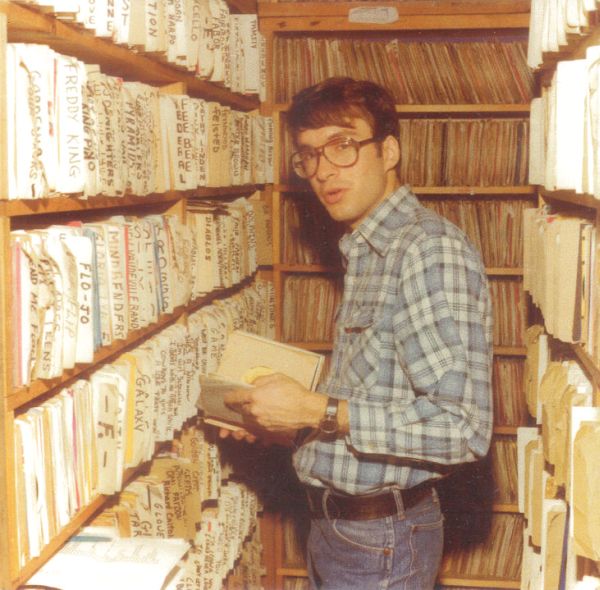 THE FOLLOWING 7 PICTURES ARE COURTESY OF DENNIS WEST
CIRCA THE MID 70's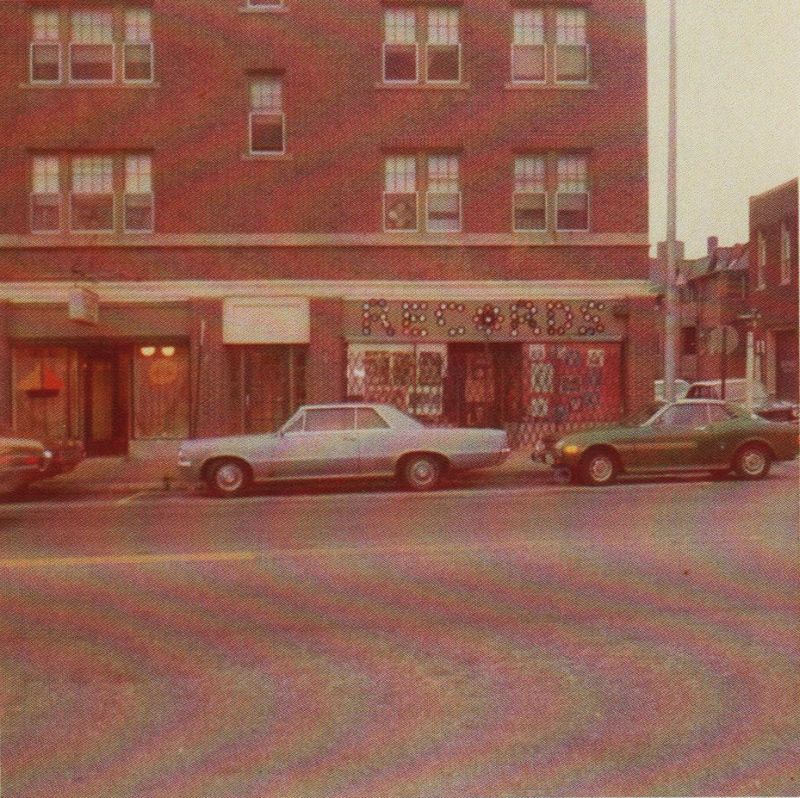 THE OLD STORE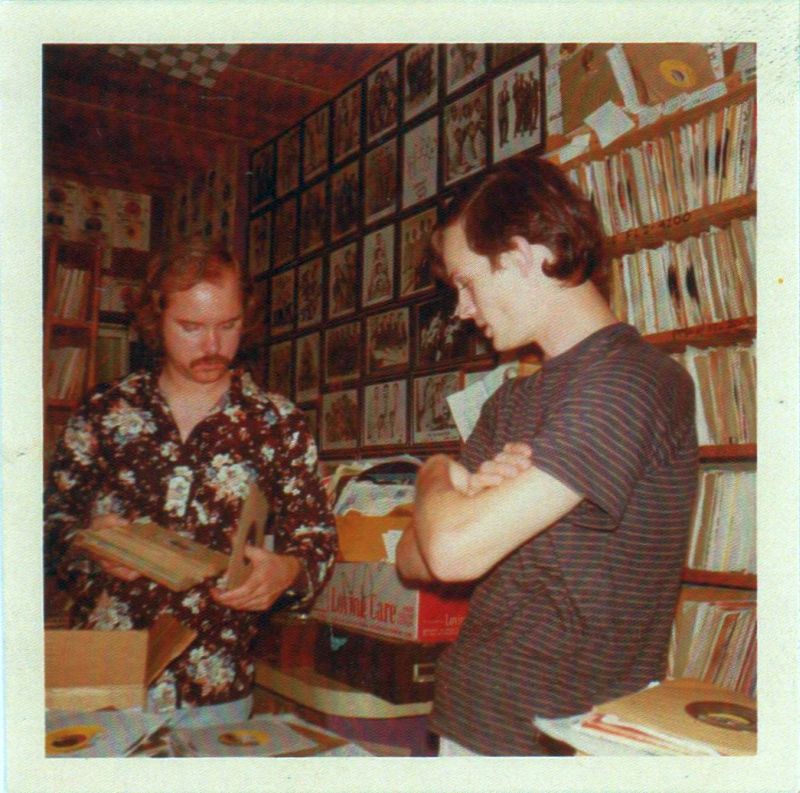 DENNIS WEST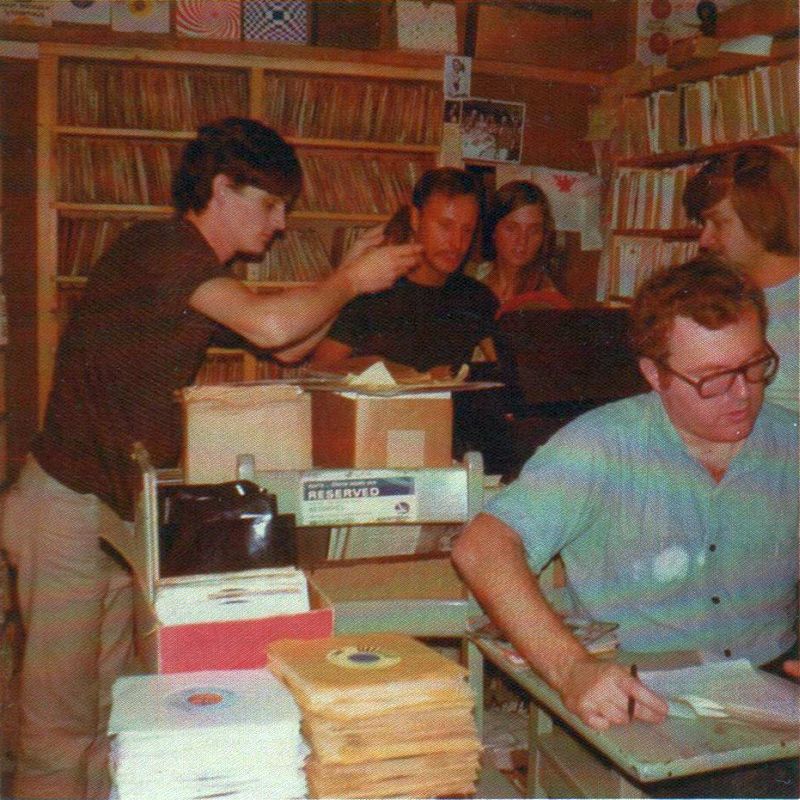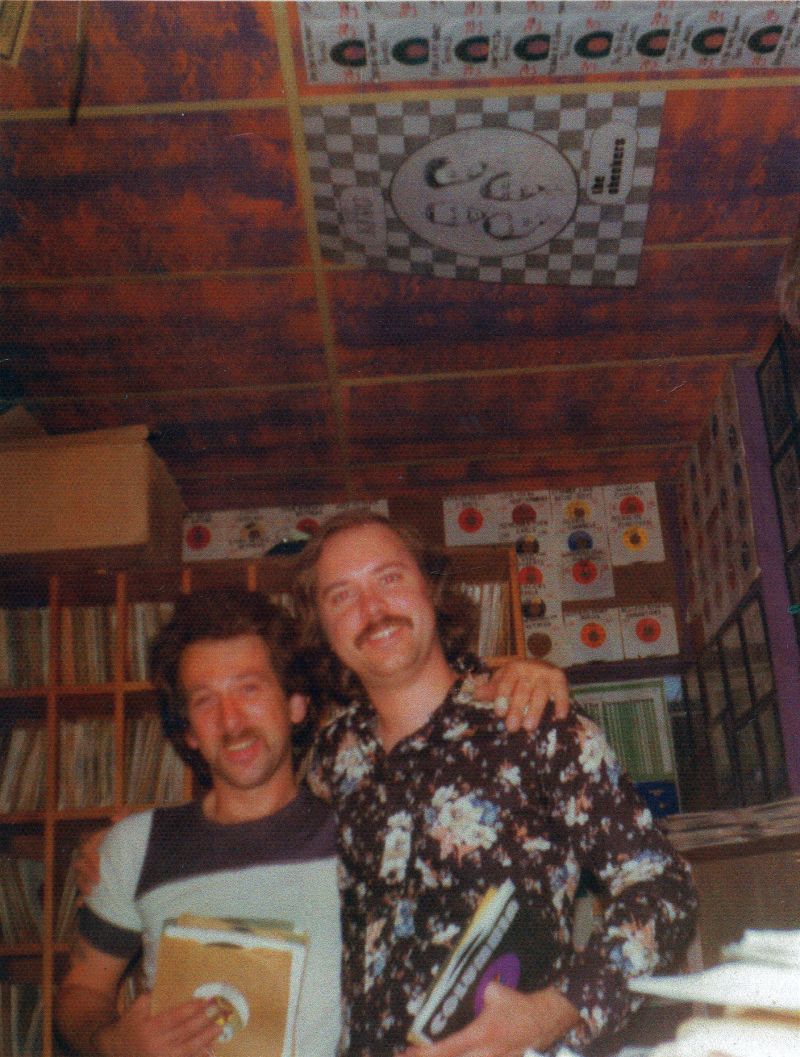 MIKE RASCIO "KING OF BOOTS". . . AND WE'RE NOT TALKING FOOTWEAR!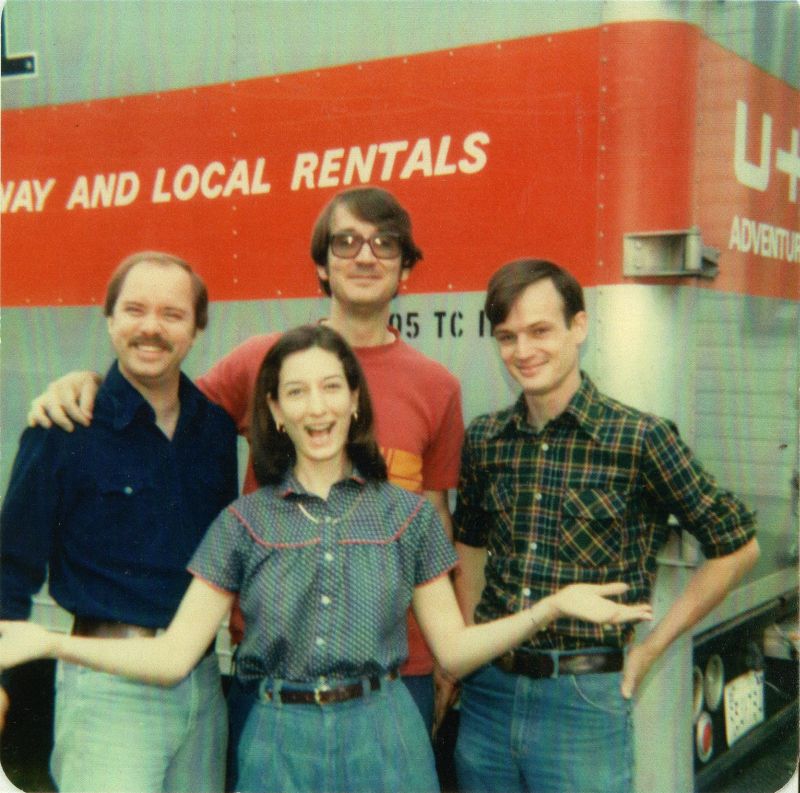 PATTY & THE U-HAULS FEATURING VAL, LOU HAGGIS & DENNIS WEST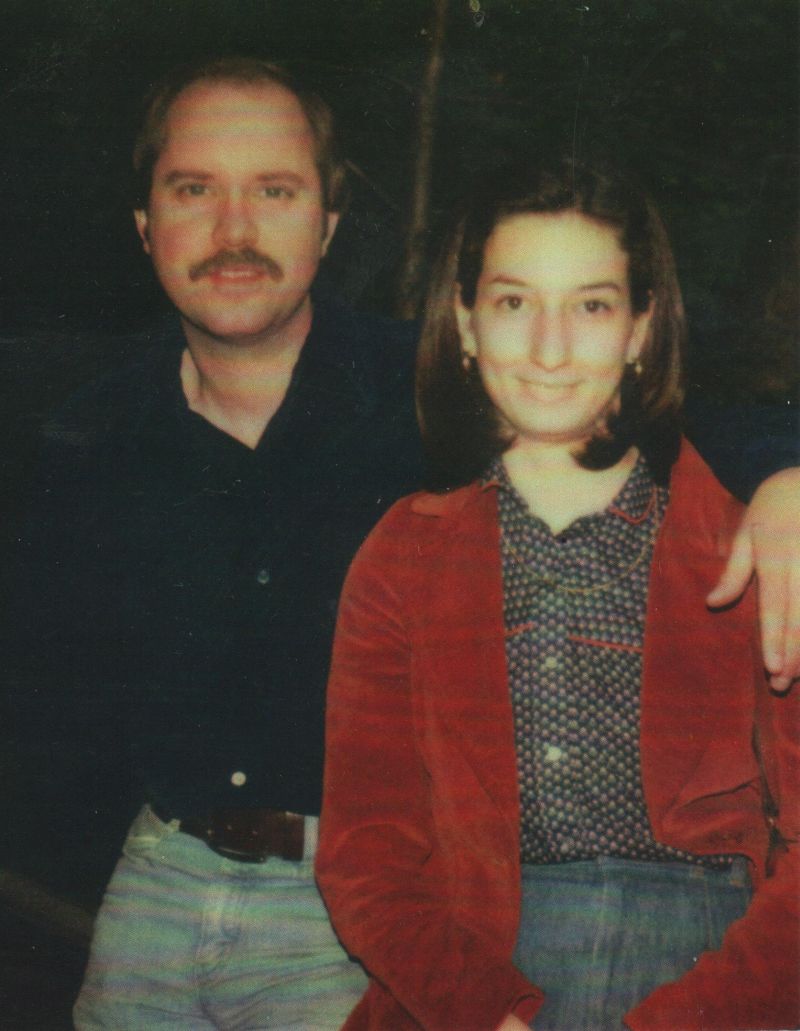 VAL & PATTY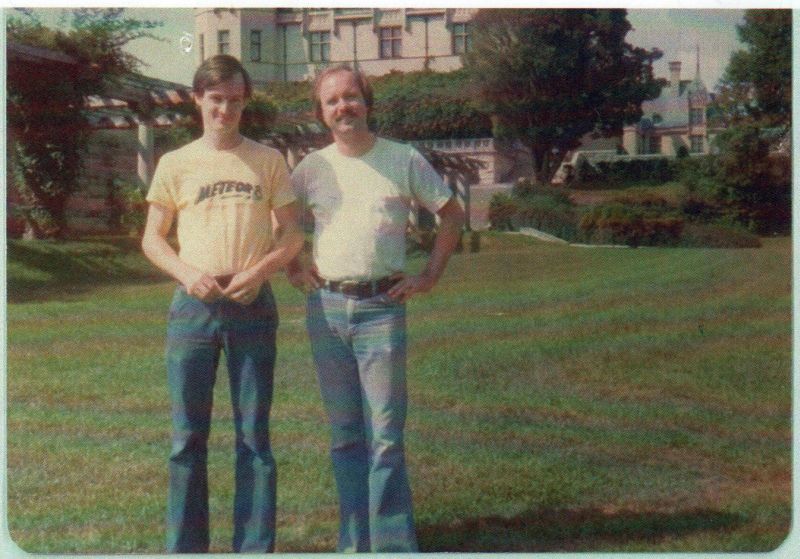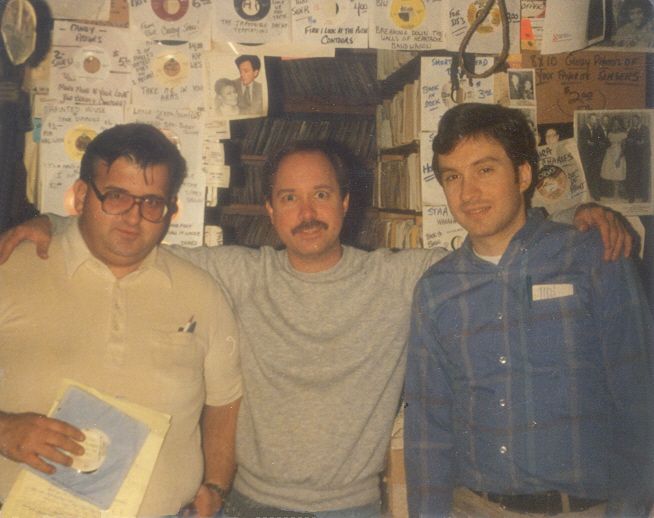 FROM LEFT: FRANK SWEENEY, ME AND CHUCK
SOMETIME IN THE 1980s.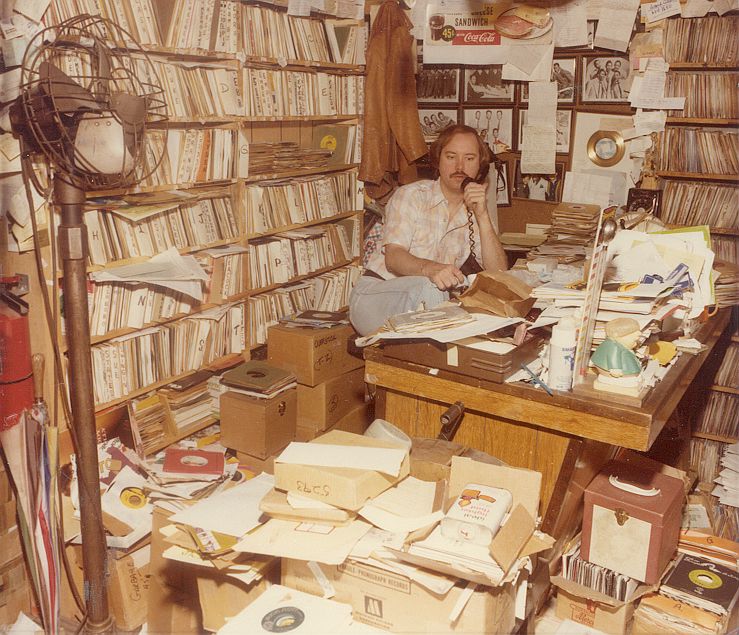 I SPENT HALF THE DAY ON THE PHONE.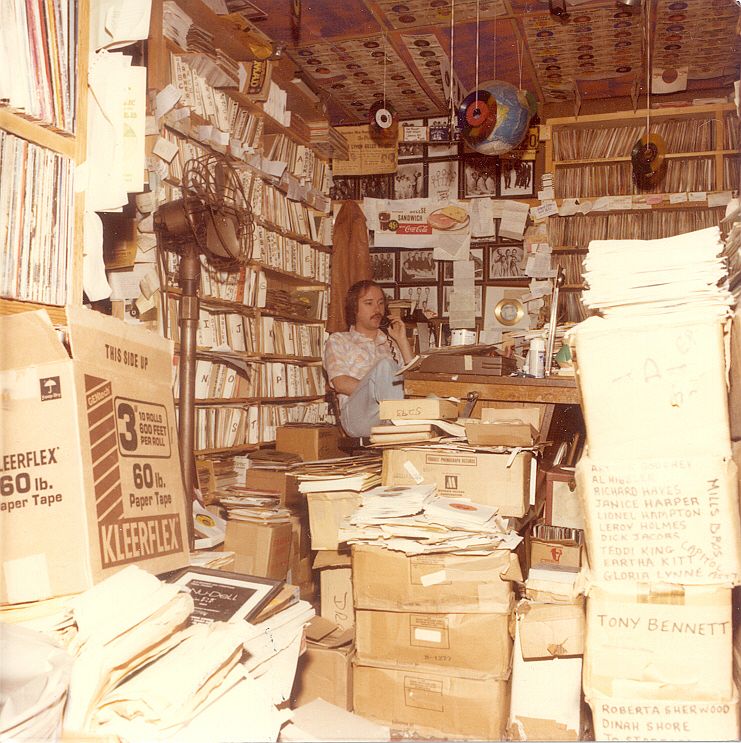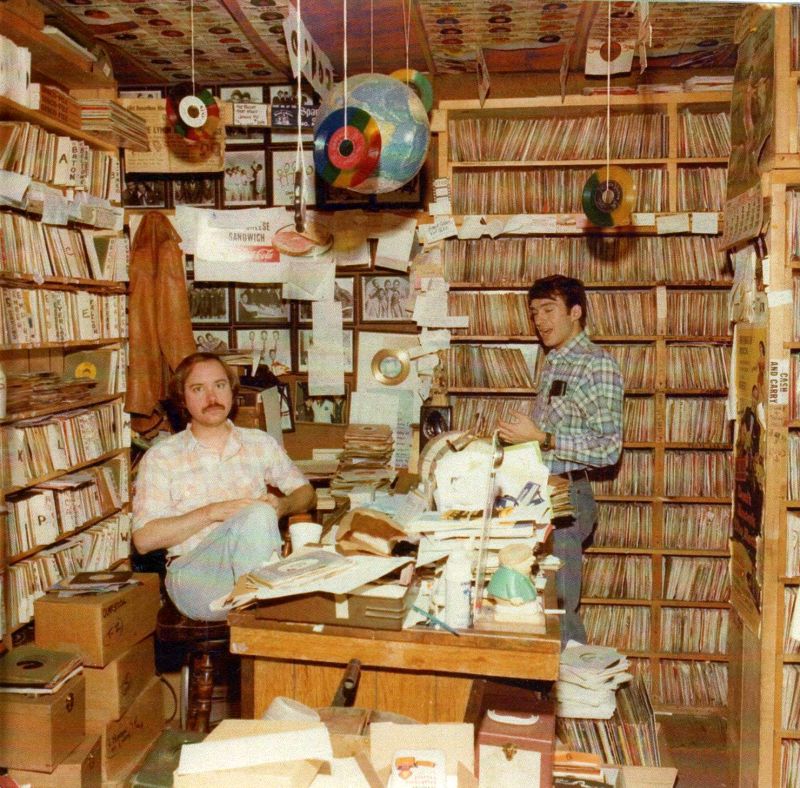 CRAMPED QUARTERS, LATE 1970s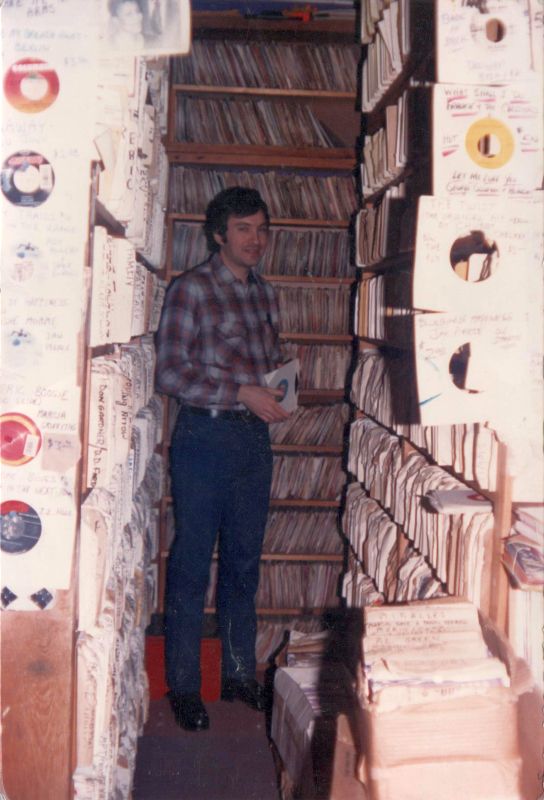 CHUCK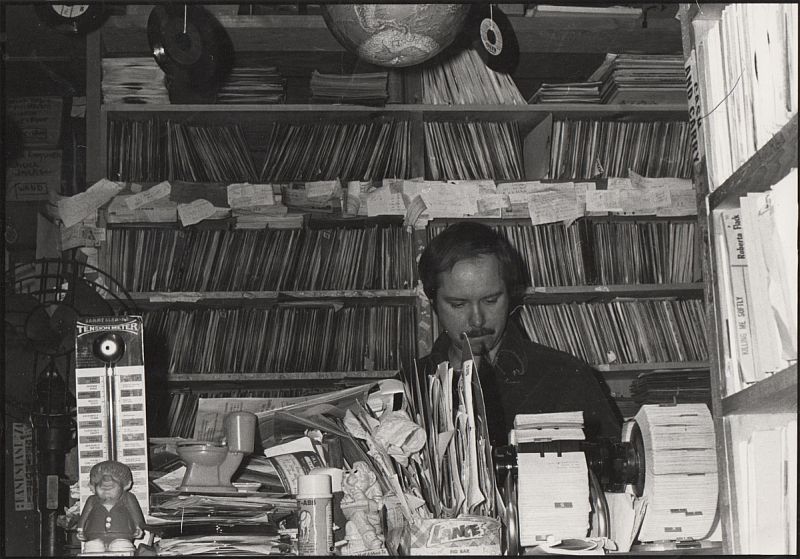 WORKING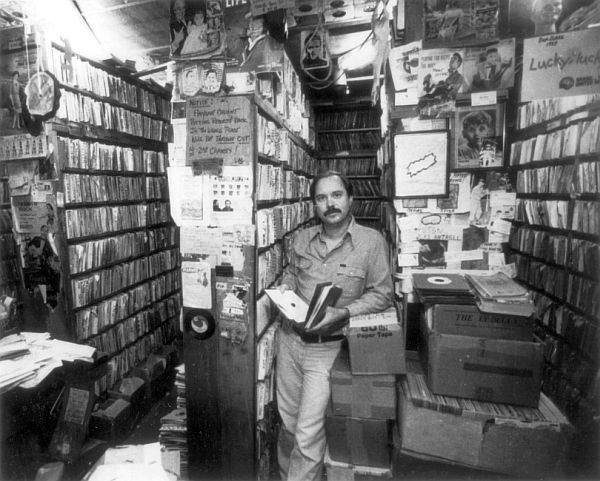 Gallery 2
Gallery 3
Gallery 4
Return to Val Shively's R&B Records