GALLERY 5: ALLENTOWN RECORD SHOW/TIFFANY'S DINER PICS
ALLENTOWN RECORD SHOW
Bob Bosak puts on the Allentown Record Shows!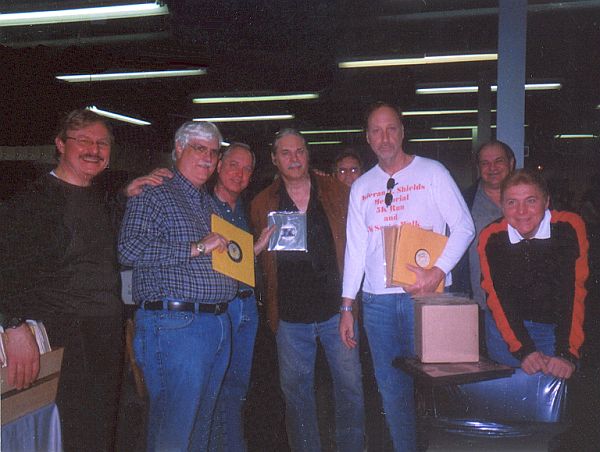 Some of the cast of characters who show up!
Louie Silvani (always happy to see me. Can you tell?)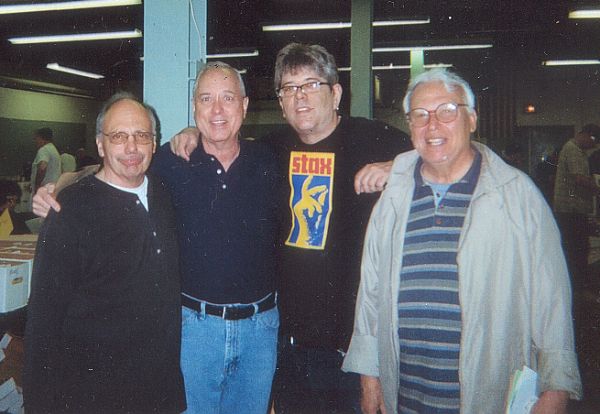 Louie, Val, Barry Soltz & Barry Rich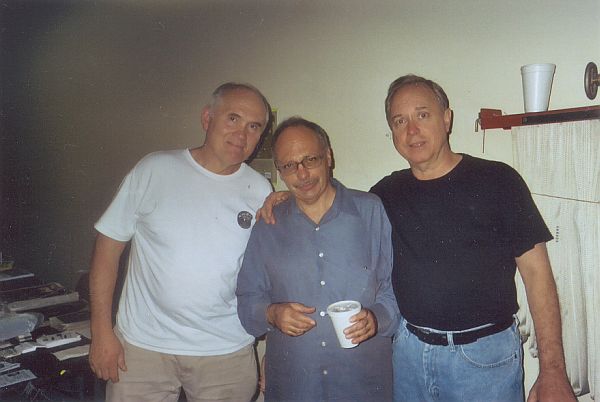 Spence Wooton & Louie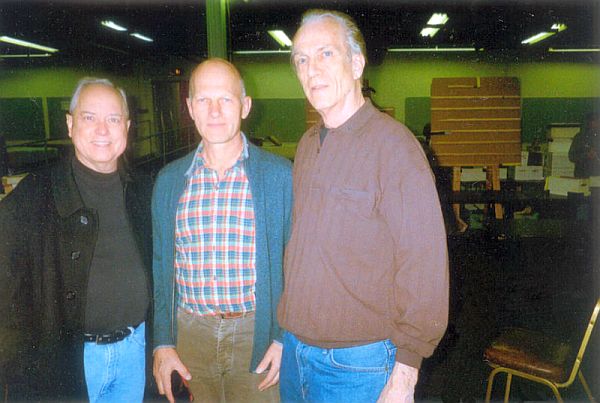 Craig Moerer (center) & Tom Kline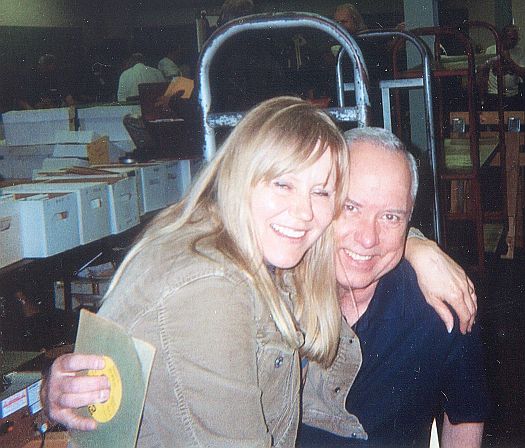 Miriam from Norton Records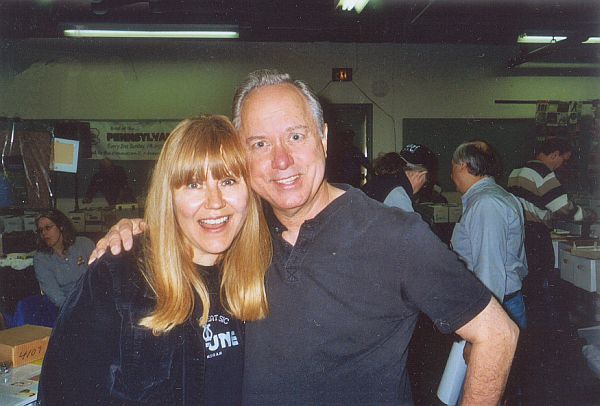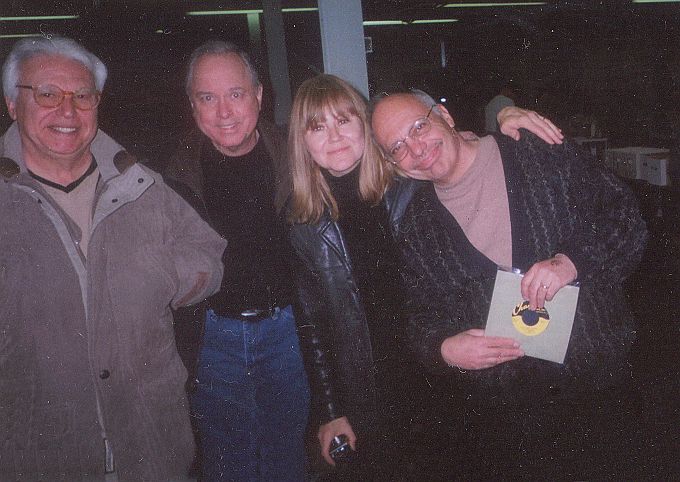 Barry, Miriam & Louie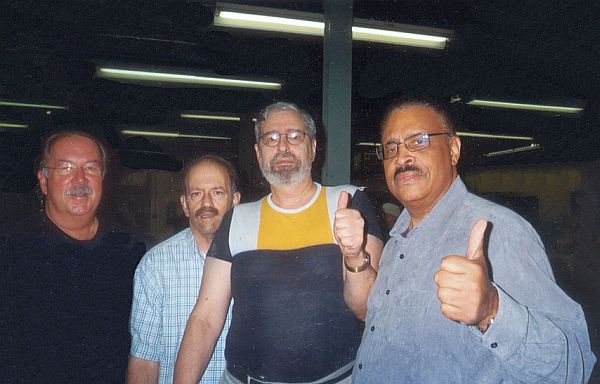 Bob Hanas, Jeff & Peter Yaffe & Robert Stallworth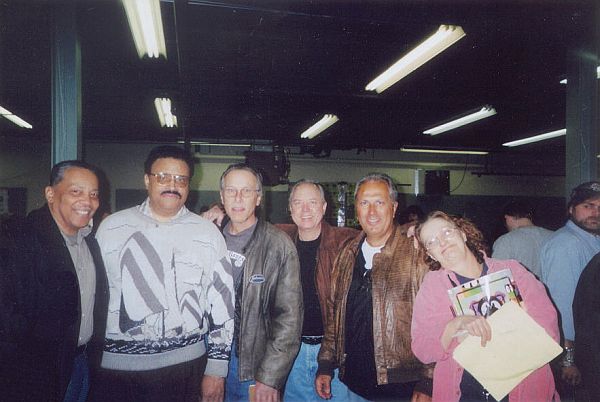 Charles Anderson, Robert Stallworth
John Gallagher & Sal Ardigliano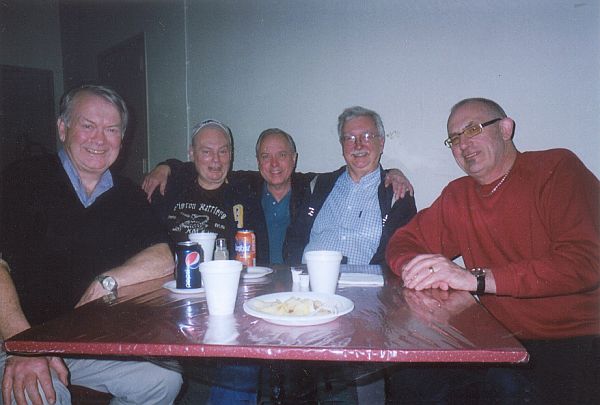 English invasion at Allentown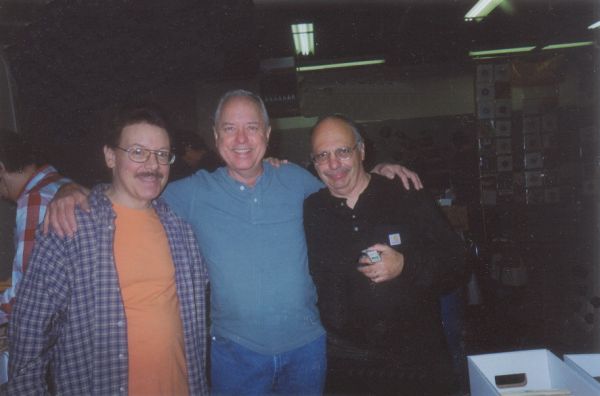 Joe Ronco and Louie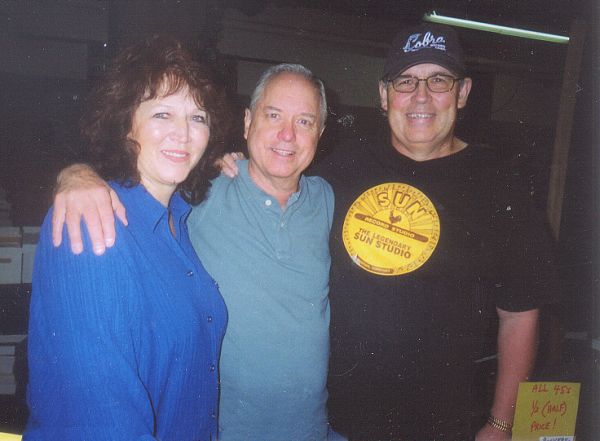 Marsha & Lew Stanley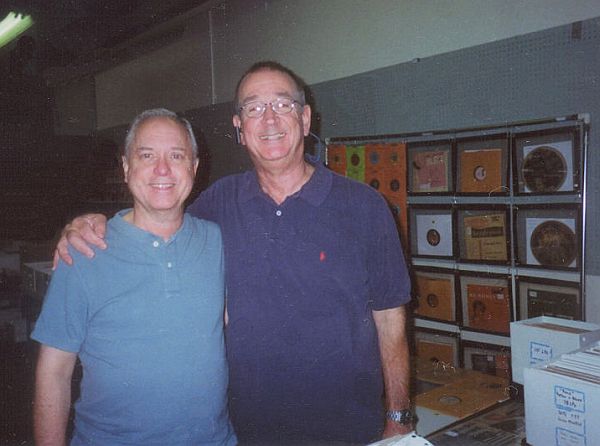 Lou Haggis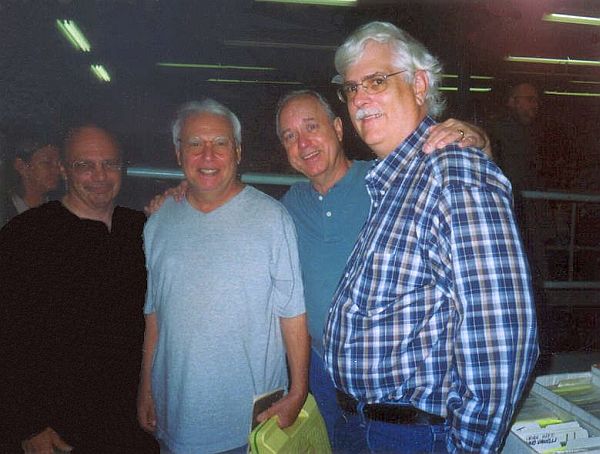 Louie, Barry & John Tefteller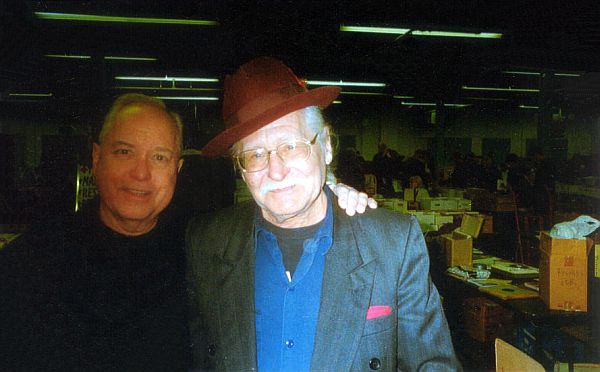 Al Trommers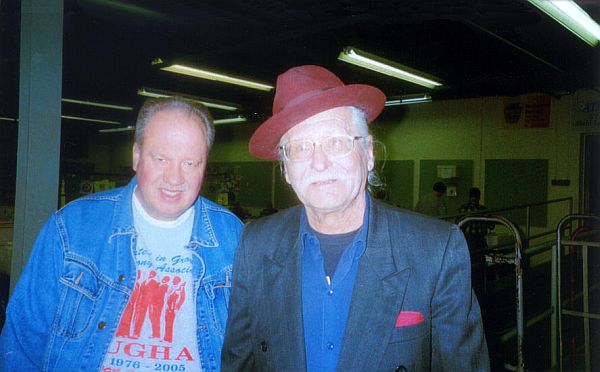 Jan Witte & Al Trommers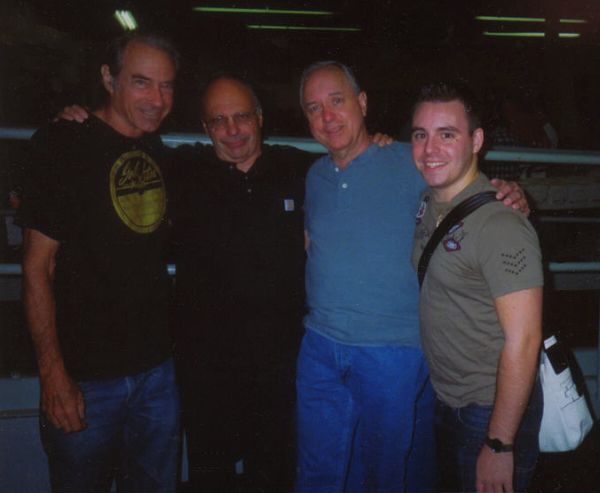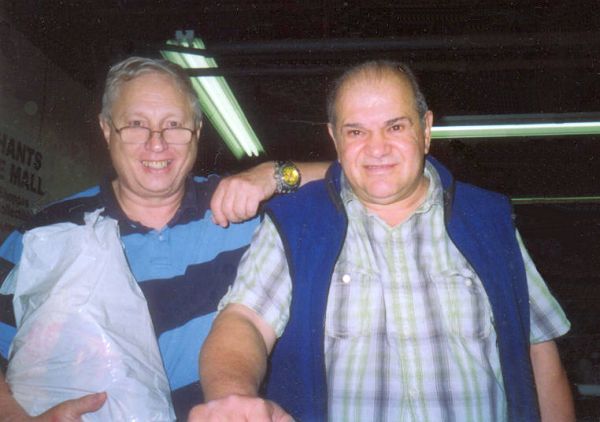 Jeff Sherman & Nick Lamia (Pittsburgh collectors)
Normally institutionalized but allowed out for the record show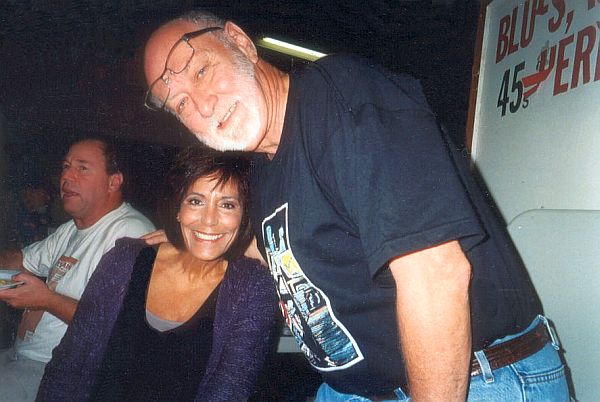 Carl Kuelker & his wife from St. Louis
Mr. Picture Sleeve (Barry Weinstein) is on the left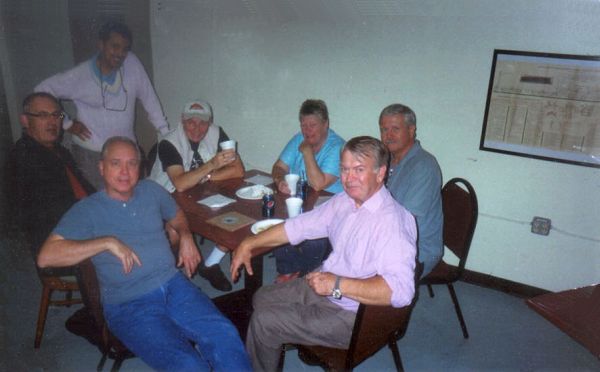 English collectors discussing the Revolutionary War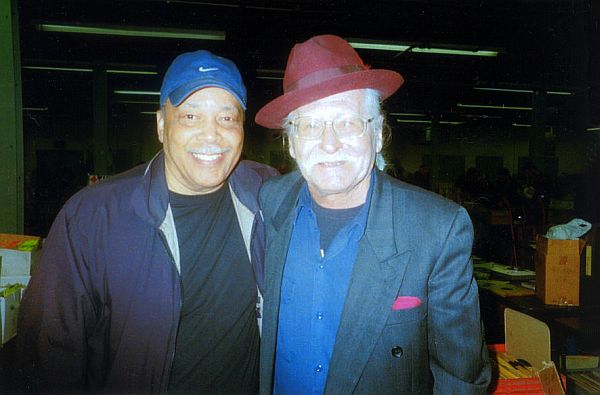 Charles & Al Trommers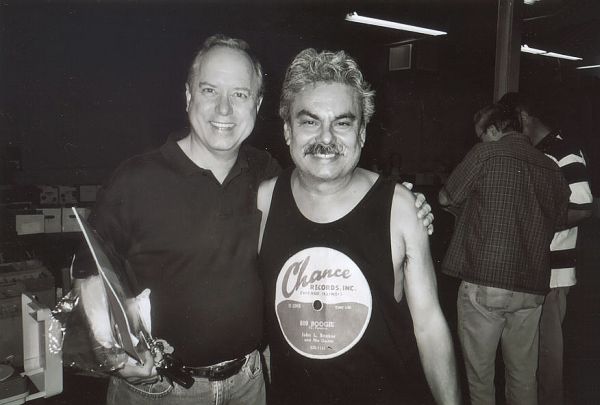 Eddie Estrada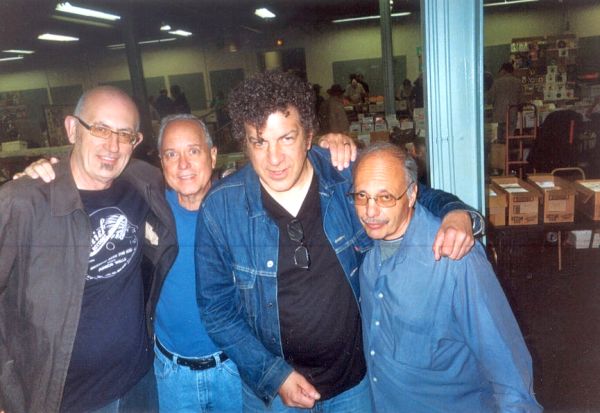 With Billy Miller of Norton Records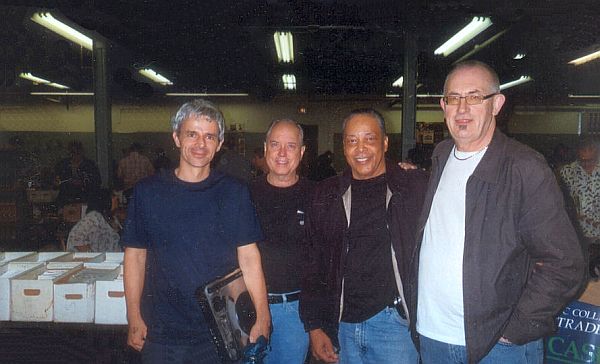 Thorsten & the Anderson Brothers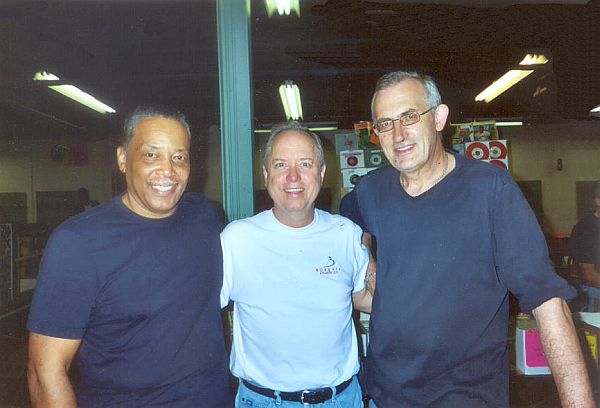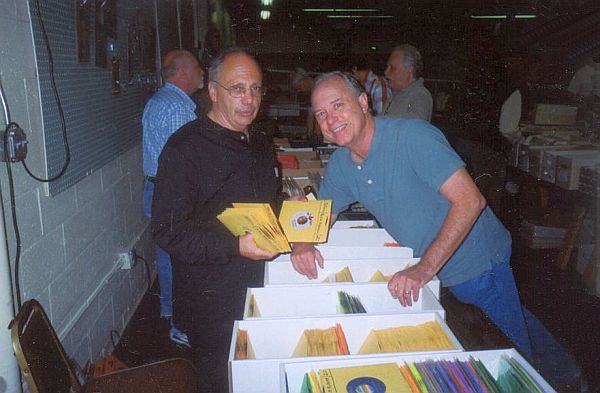 Louie & Val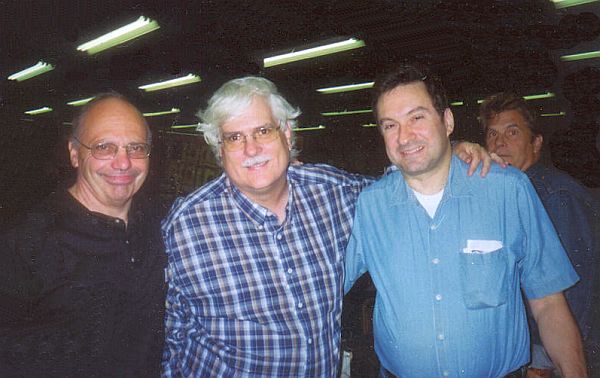 John Tefteller (haven't posed like this in my 38 years of posing)
John Broven, illegal immigrant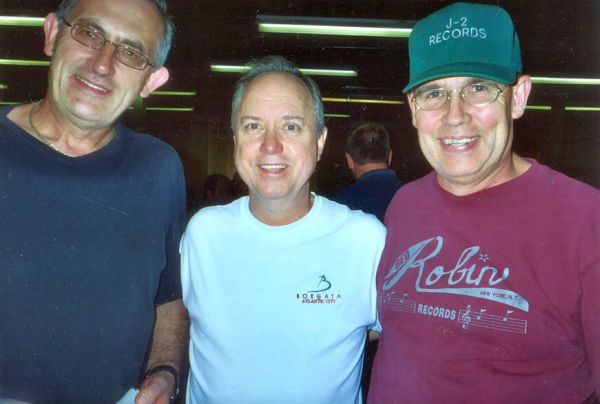 . . . with Lew Stanley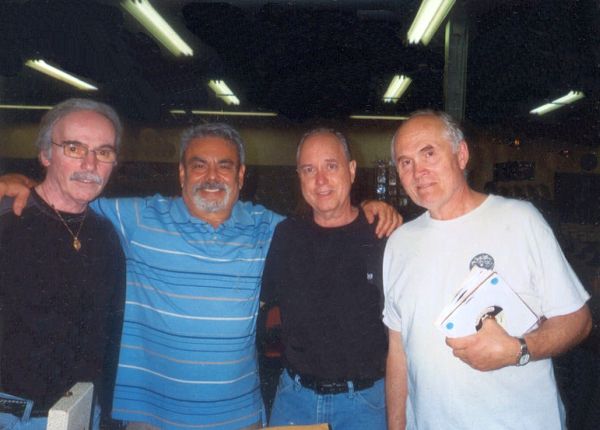 Kenny Fuchs, Eddie Estrada & Spence Wooton
Regina Betancourt (Broadway) actress, hairdresser & record collector
Regina, Val, Louie & the Anderson brothers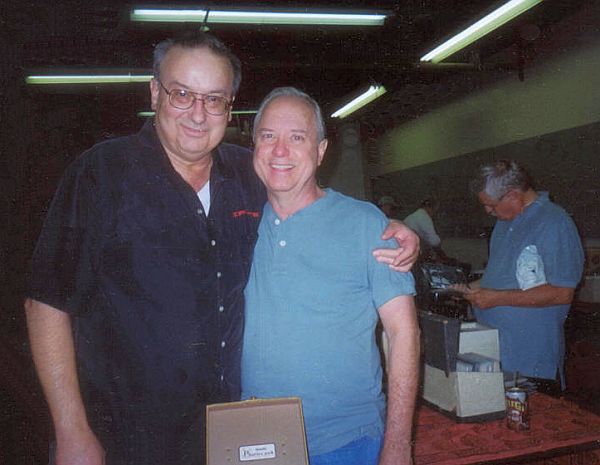 Steve Batinich from Chicago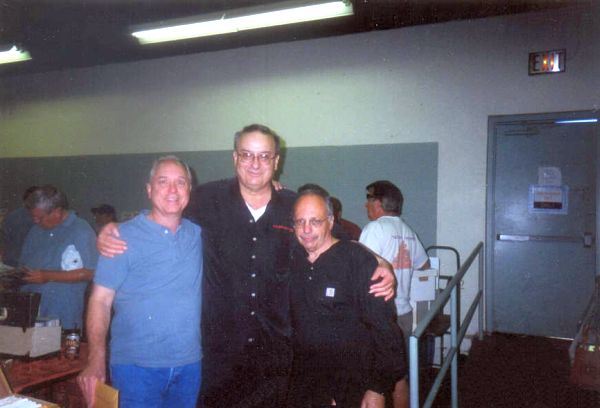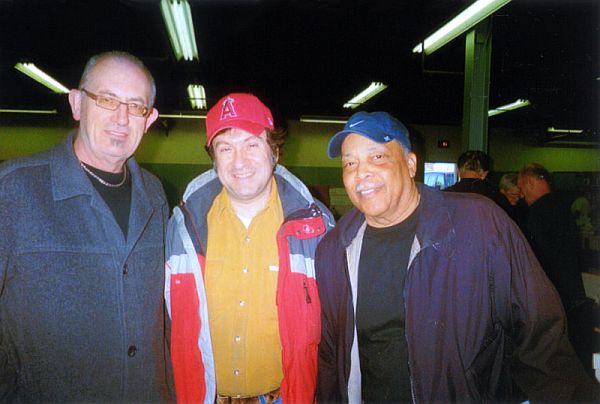 John, Chuck & Charles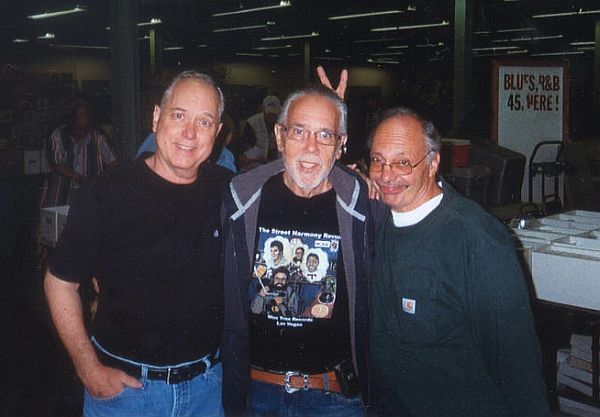 Rich Rosen (center) with Louie & I
He showed up at Allentown unannounced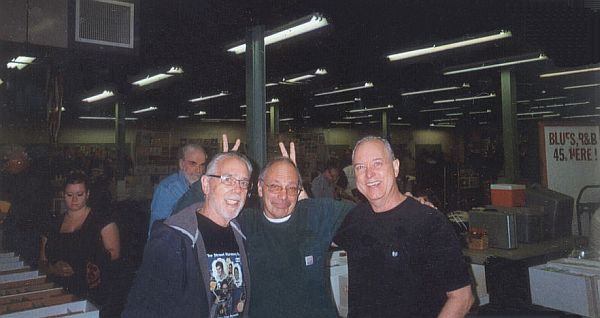 This says it all!
Mike Neysmith on the right
after his career with The Monkees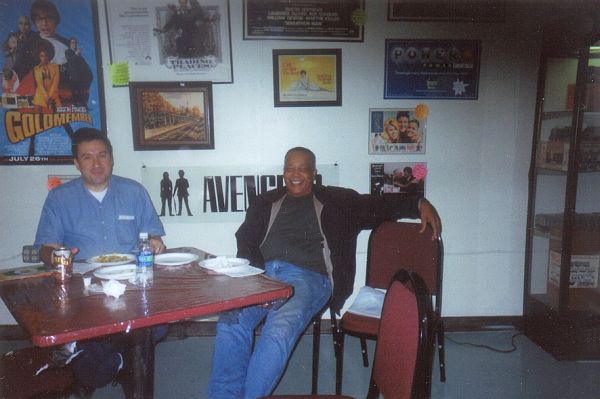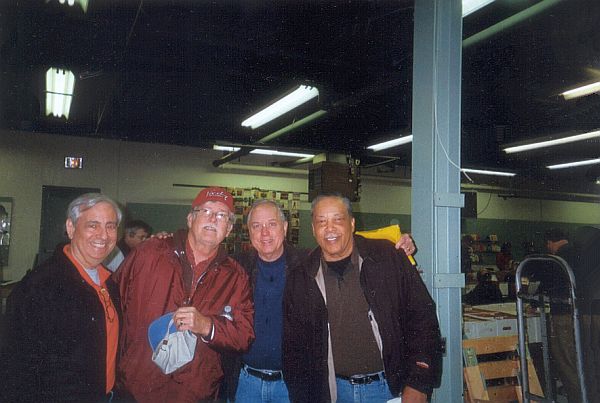 Lou Haggis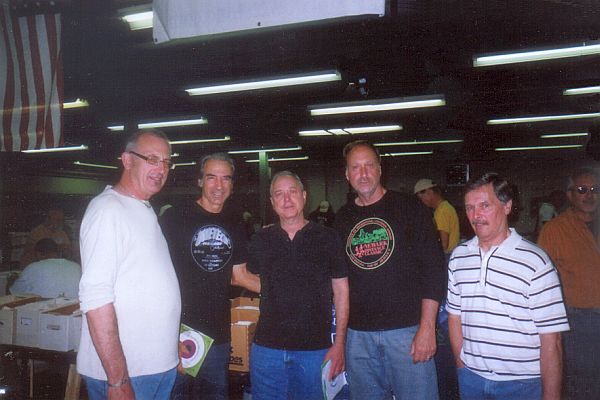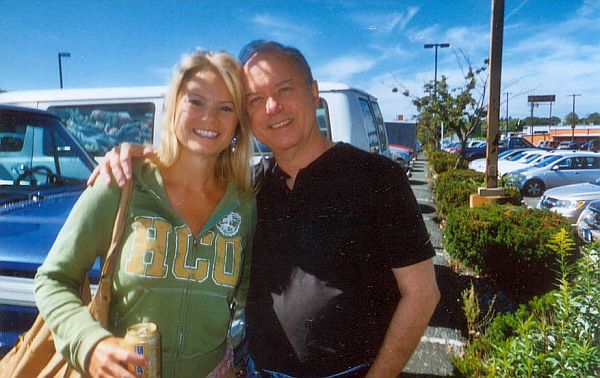 Sonia Bowman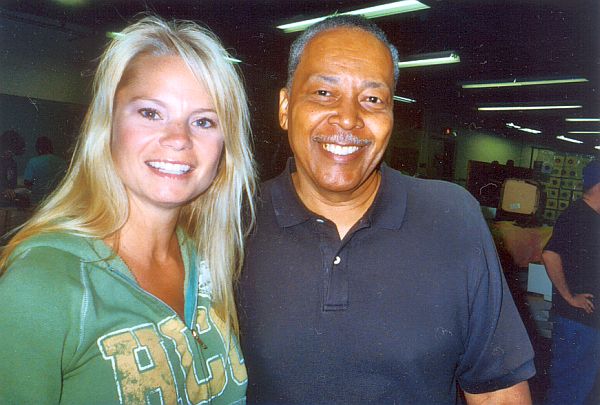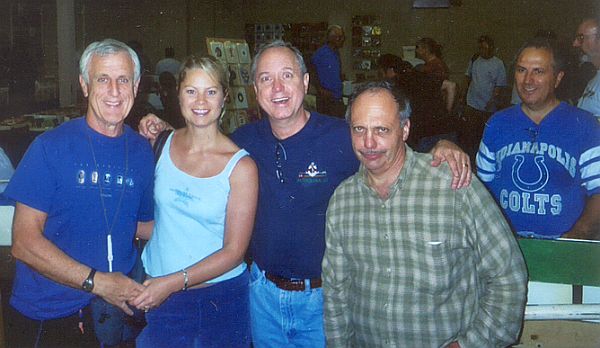 Gary & Sonia on left, Louie & Sal Ardigliano on right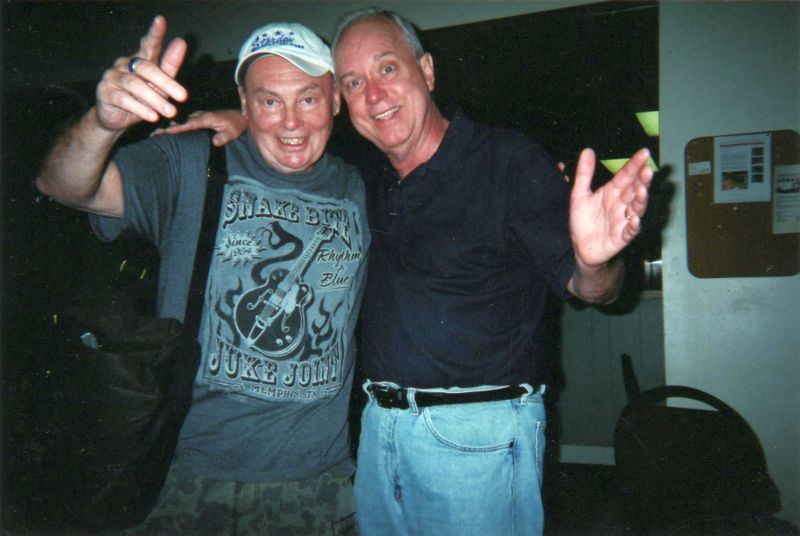 PAUL SANFORD, U.K. DEALER/COLLECTOR. . . STARTED "MOONDOGS RECORD SHOP"
IN LONDON WITH ROGER FORD & JOHN STAINZE IN THE EARLY 70's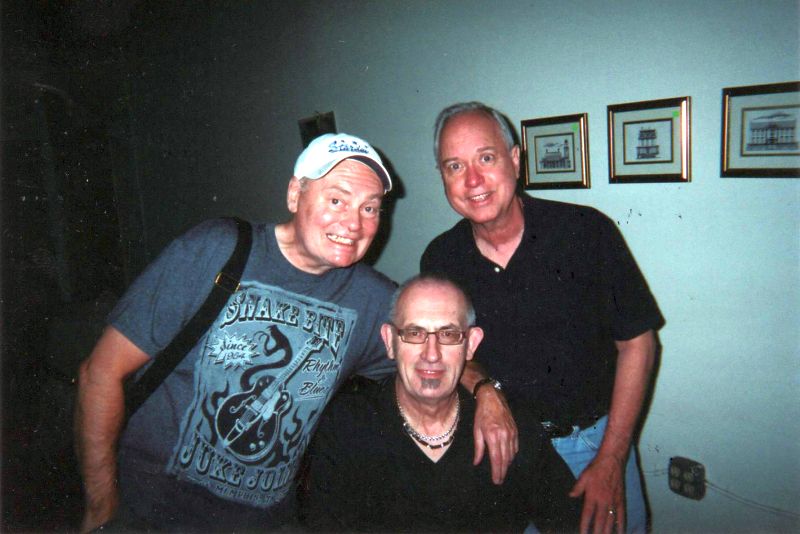 WITH JOHN ANDERSON. . . U.K. MEGA DEALER- SINCE THE LATE 60's - "SOULBOWL" -
EXPORTED MILLIONS OF SOUL 45's FROM HERE OVER THE YEARS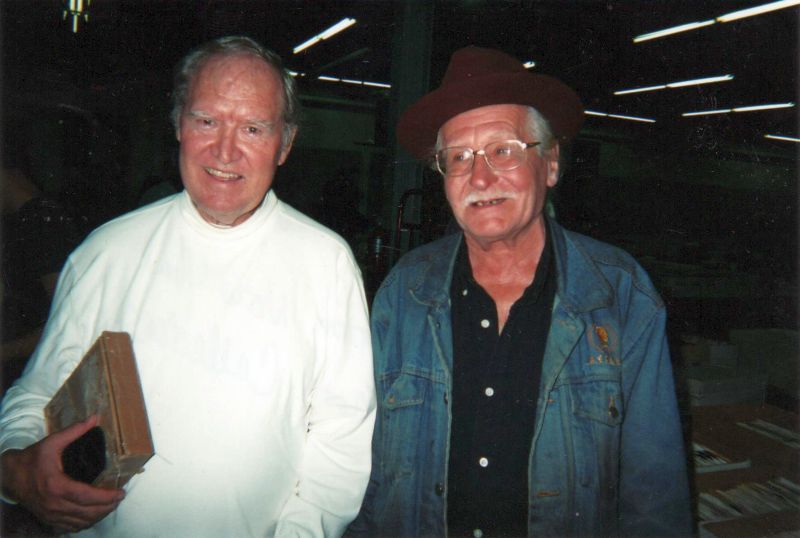 ANDY KORBUL & AL TROMMERS - 1st GENERATION NEW YORK GROUP COLLECTORS. . .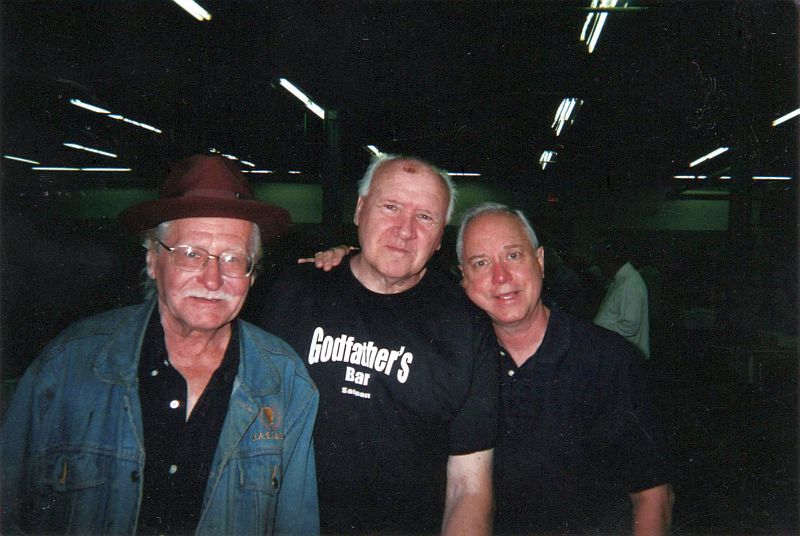 WITH JOHN "STORMY WEATHER" DUNN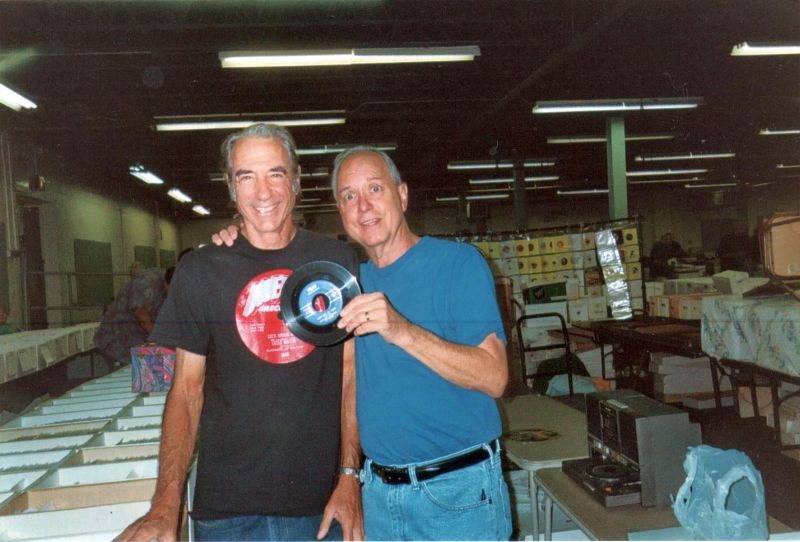 KEN BENEDICT (FLA.)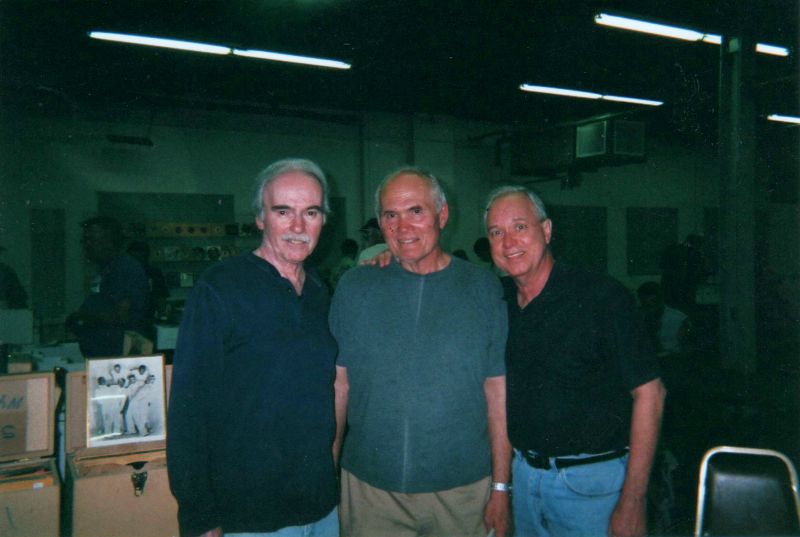 KENNY FUCHS & SPENCE WOOTON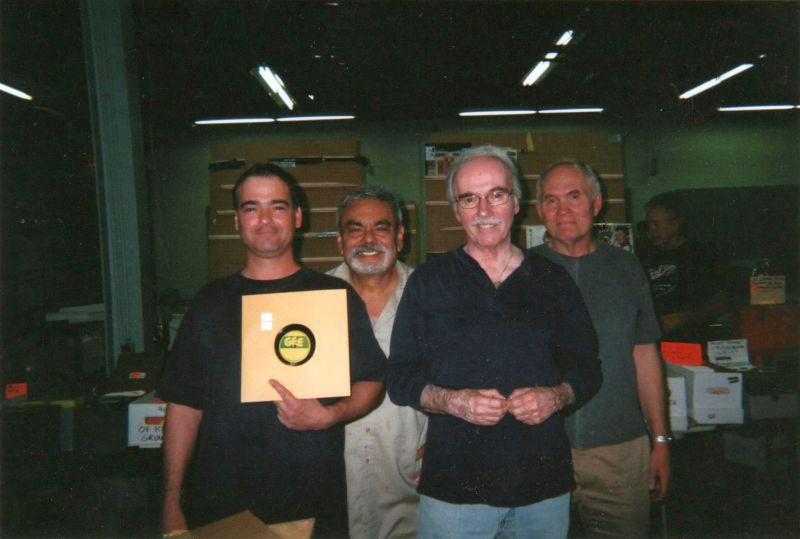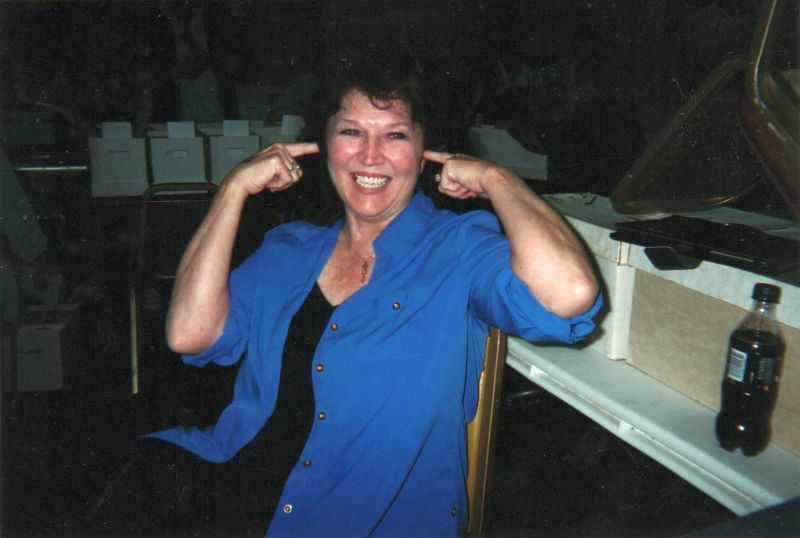 MARSHA STANLEY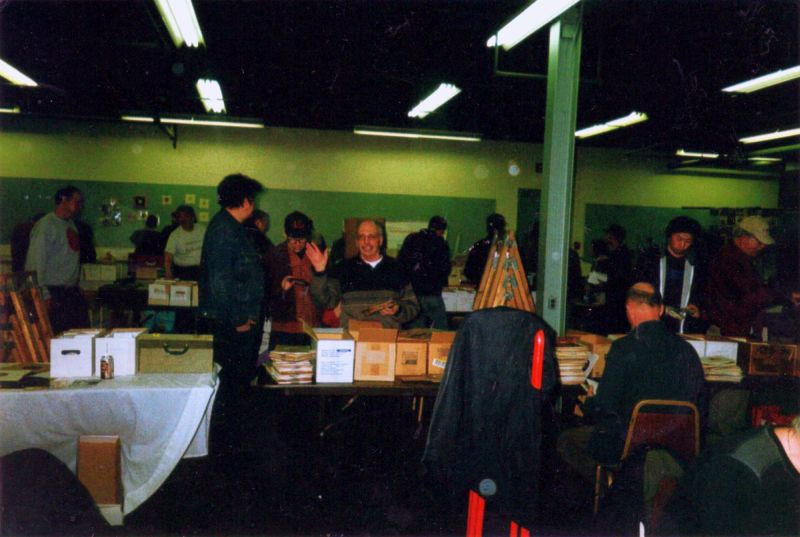 LOUIE LOOKING FOR A FRIEND! HE GAVE UP AFTER AN HOUR
AND WENT HOME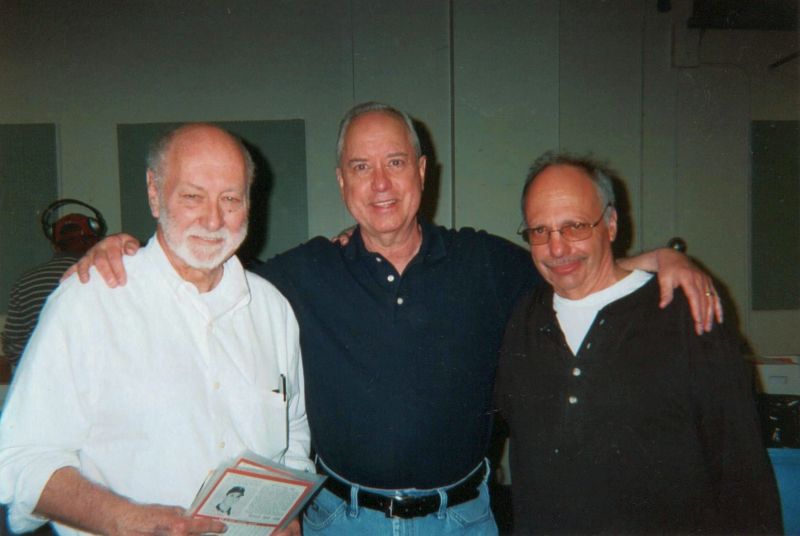 CARL KUELKER (ST. LOUIS) & LOUIE (CAMBODIA)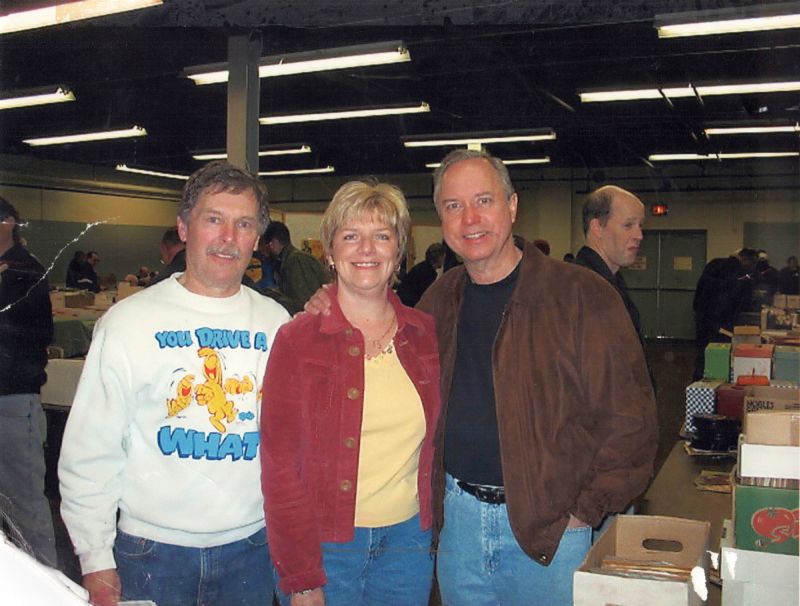 CHUCK & JOANN BRIGERMAN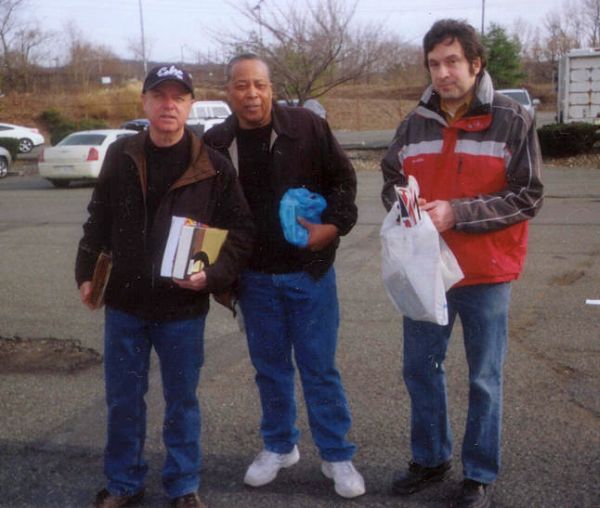 About to leave Allentown

----------------------------------------------------------
TIFFANY'S DINER PICTURES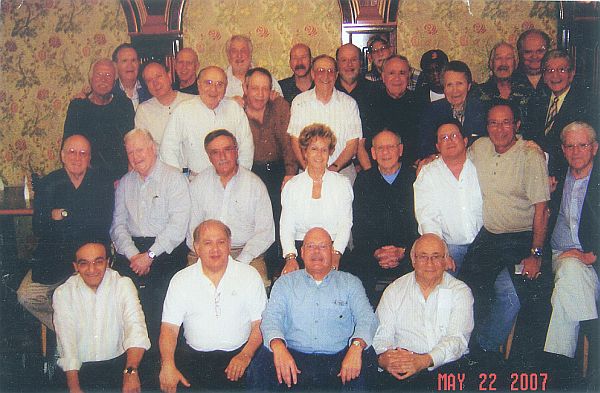 Who's who that's left from the record business in the '50s, '60s & '70s
in Philadelphia. Breakfast at Tiffany's every 6 weeks in Northeast Philly.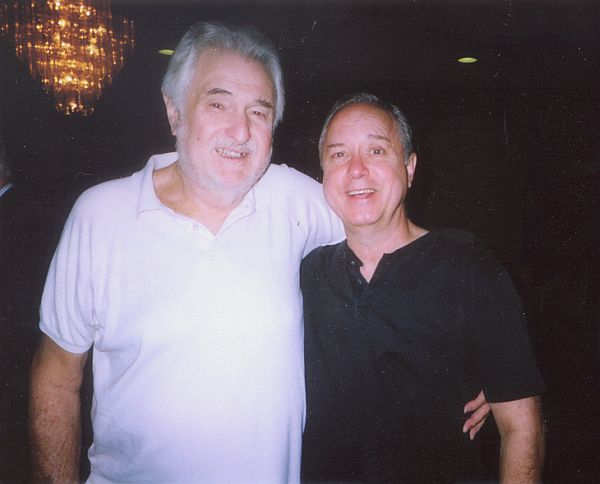 Norman Cooper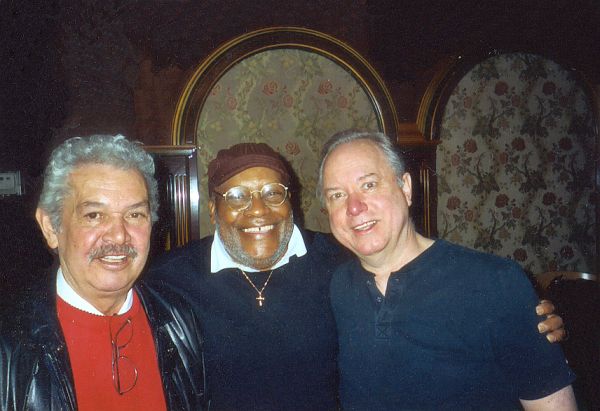 Richie Salvador, who worked for Chess and also Stax Records,
with Billy Jackson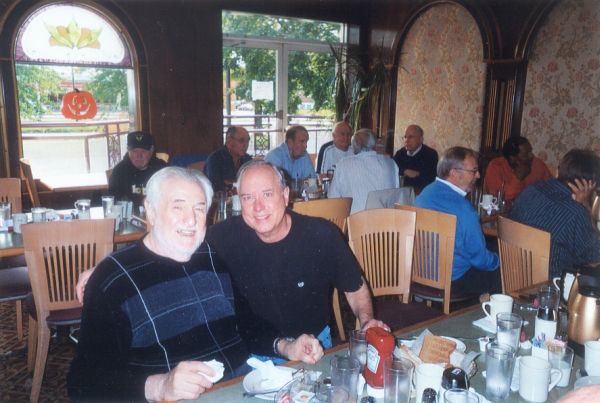 Norman at Tiffany's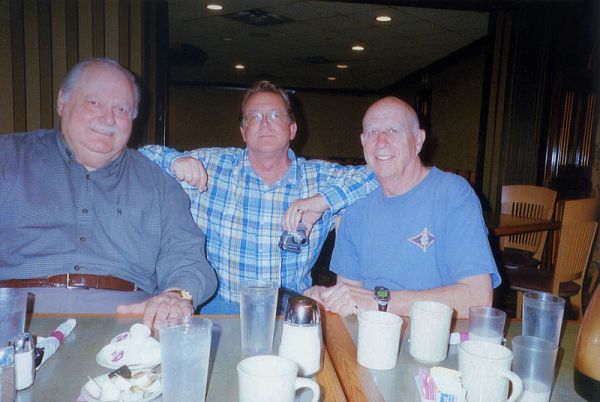 Ron DeMarino, Gary Hendler & Marshall Verbit at the Tiffany Diner luncheon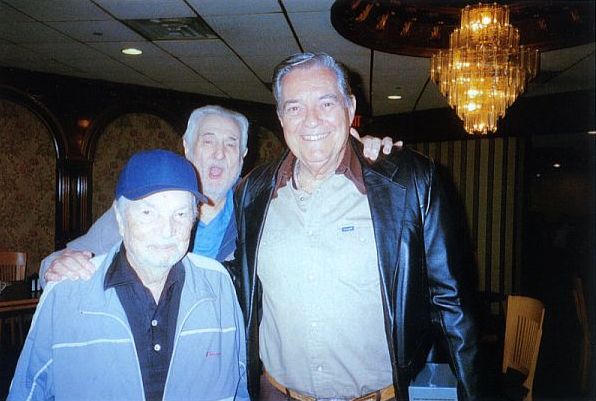 Jerry Ross, Norman Cooper & Tom Lamaine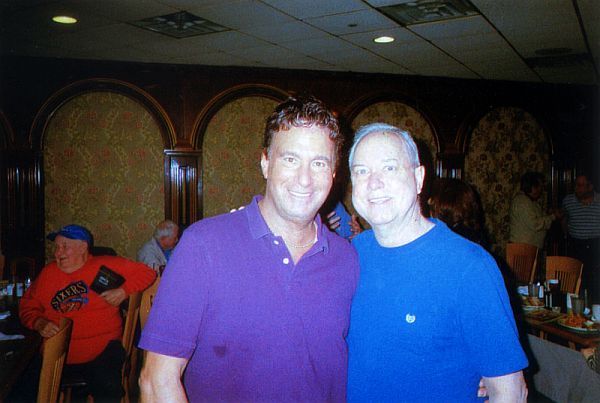 Steve Ross of "Remember When" talk show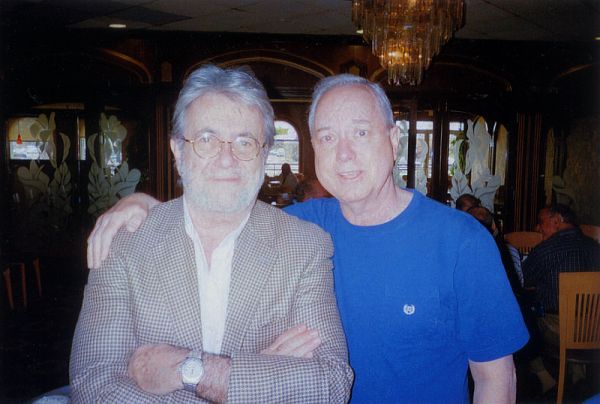 Steve Martorano (talk show host)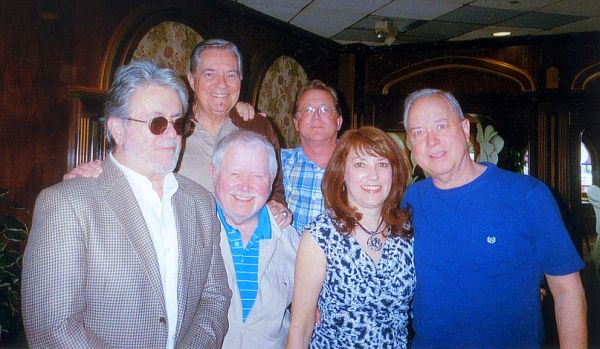 Tom Moran & Charlene Thellmann (center front)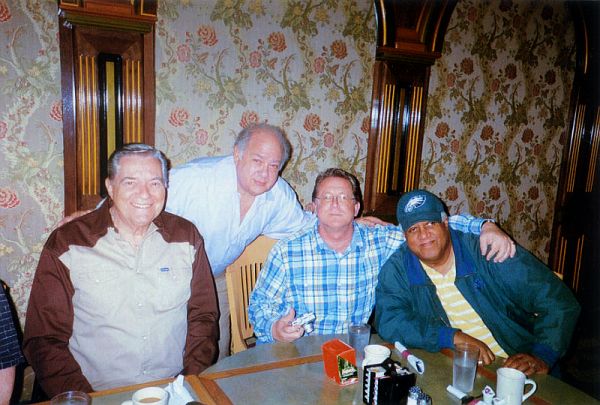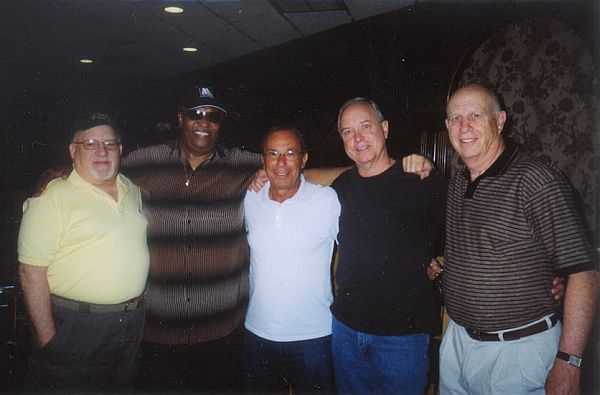 Bruce Greenberg, Weldon McDougal III, Frank Sciara & Marshall Verbit
Norman Cooper, Carol Tinari & Bobby Perloff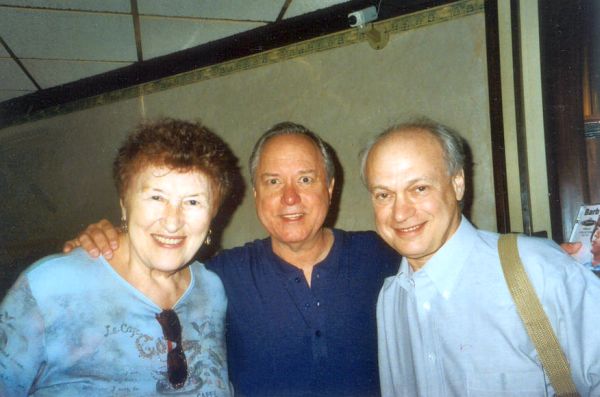 Frank Lipsius (right) & Dorothy, world's greatest secretary (left)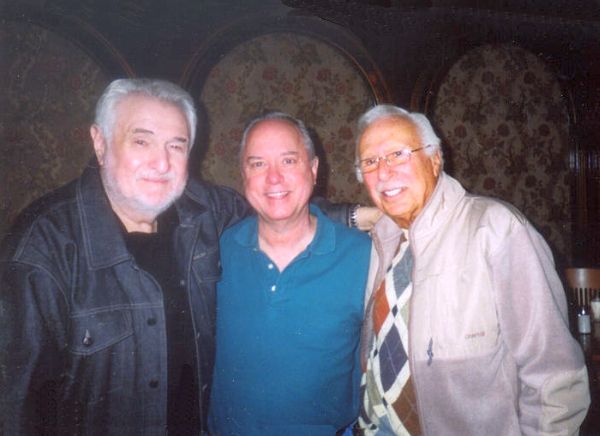 Norman Cooper & Joe Beiderman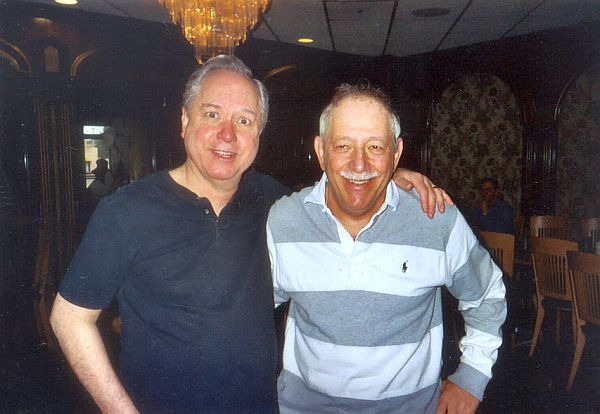 >
Sylvan Gross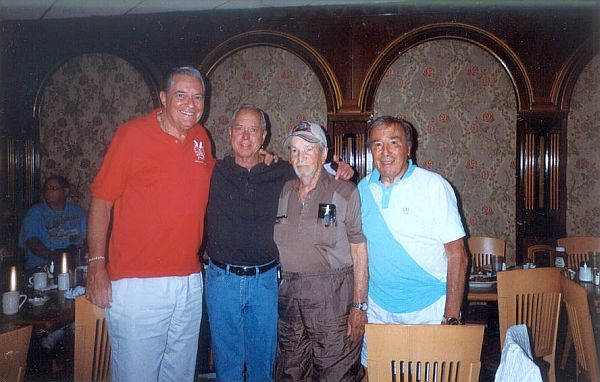 Tom Lamaine, Jerry Ross & Pat Delsi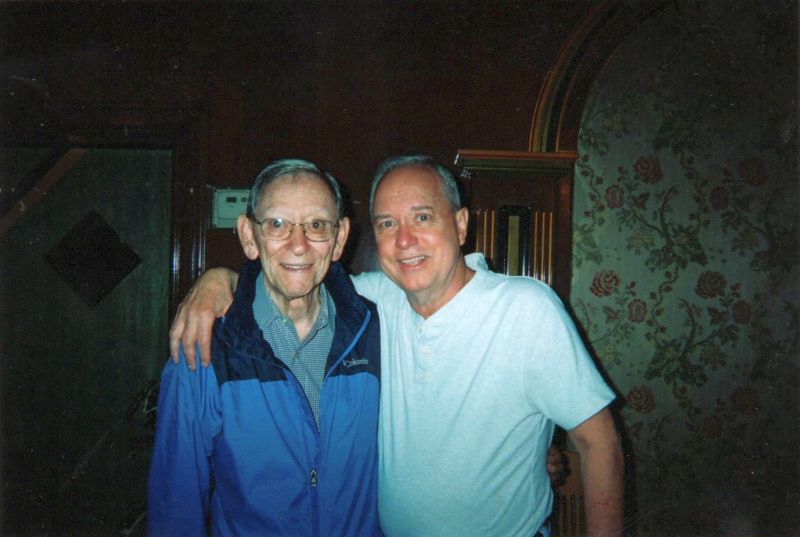 GUNTHER. . .WORKED AS A KID FOR KING RECORDS BEFORE JOINING UNIVERSAL
IN PHILLY, THEN MOVING TO ATLANTIC IN N.Y.C. HE WAS INVOLVED IN
MAKING THE FIRST RECORD FROM A FLAT TIRE "A TRUE PIONEER!!"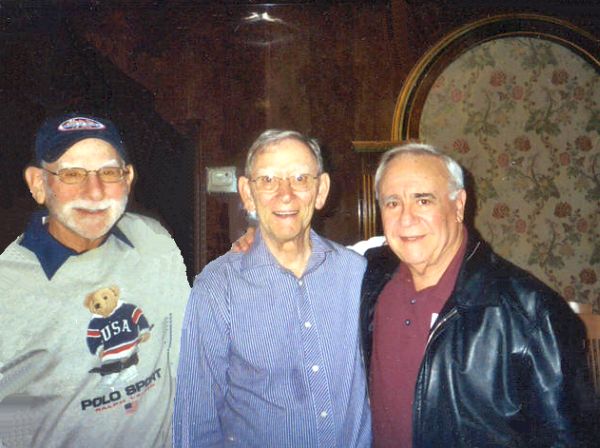 Bobby Perloff, Gunther & Mario DeLario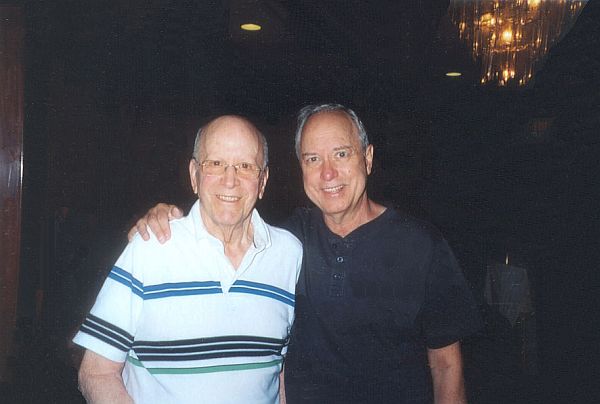 Al Rosenthal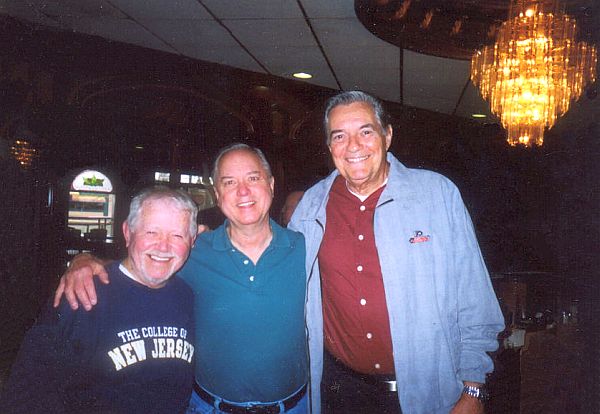 Tom Moran & Tom Lamaine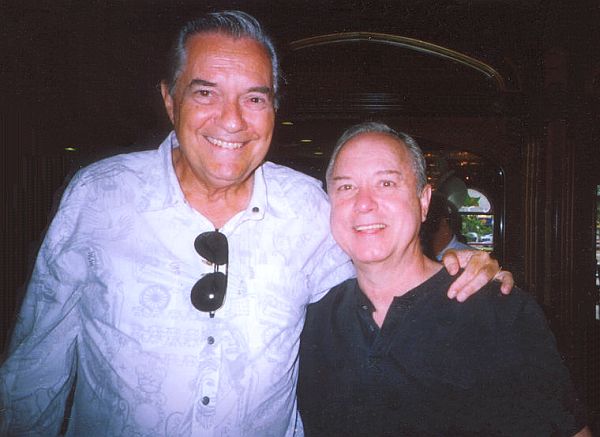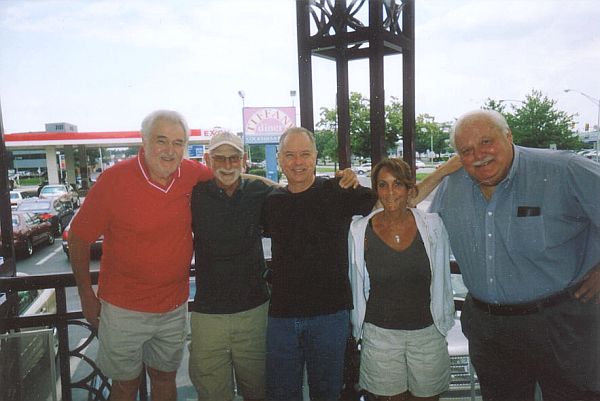 Outside Tiffany's getting ready to leave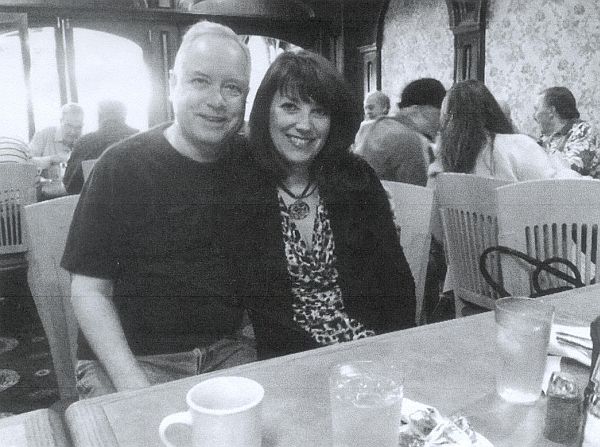 Charlene Thellmann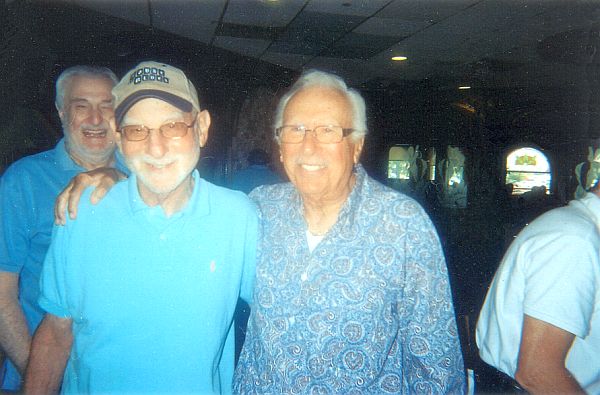 Norman, Bobby & Joe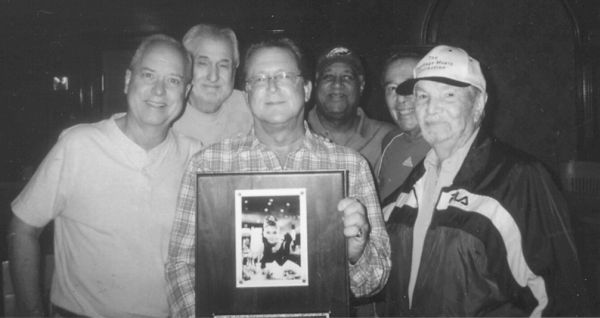 Gary Hendler being honored for spearheading the Tiffany Diner get-togethers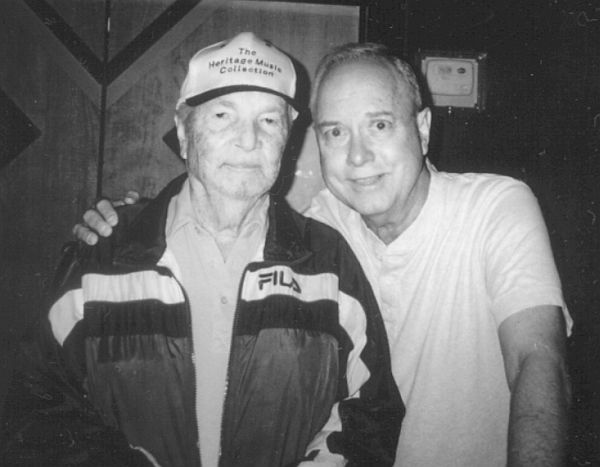 Jerry "Hitmaker" Ross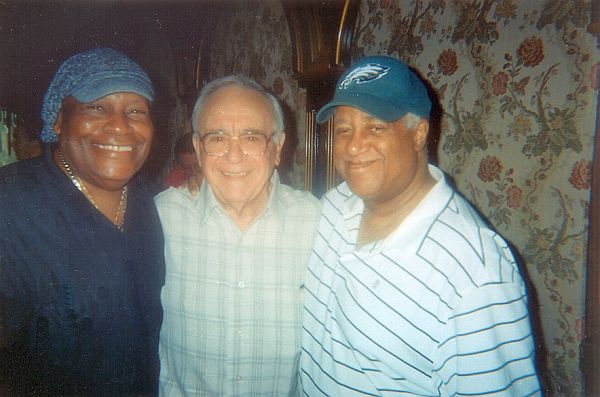 Billy, Mario & Buddy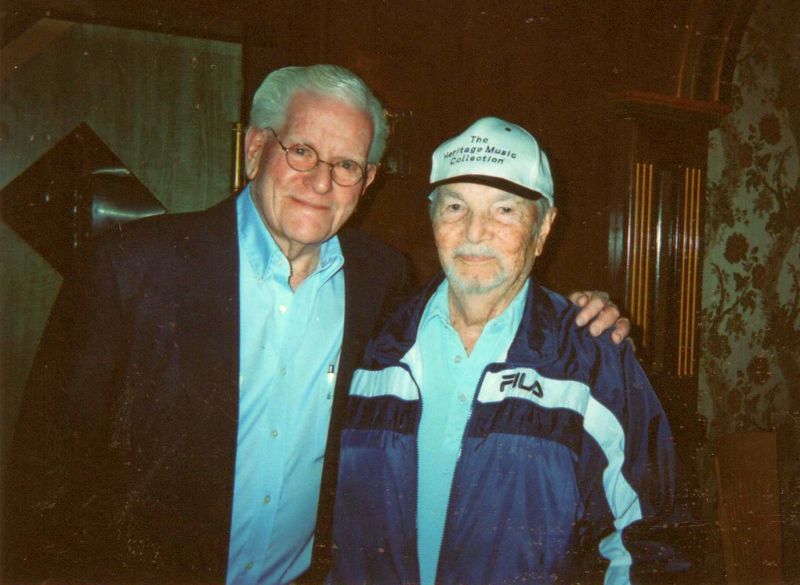 TOM KENNEDY & JERRY ROSS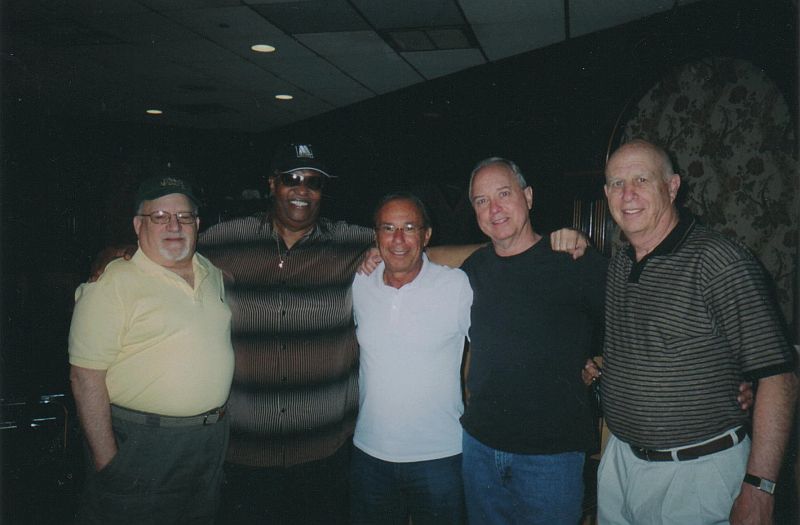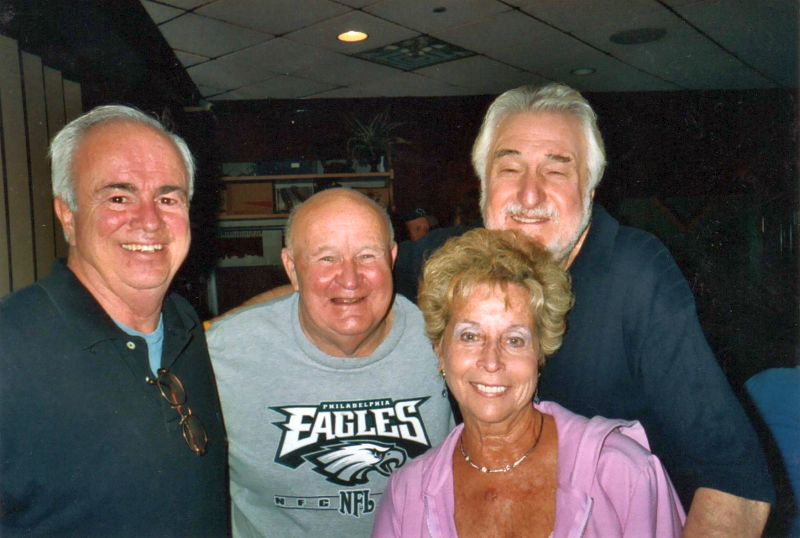 CRAIG SMITH, JACK LOGUE, ARLENE CHERNOFF &: NORMAN COOPER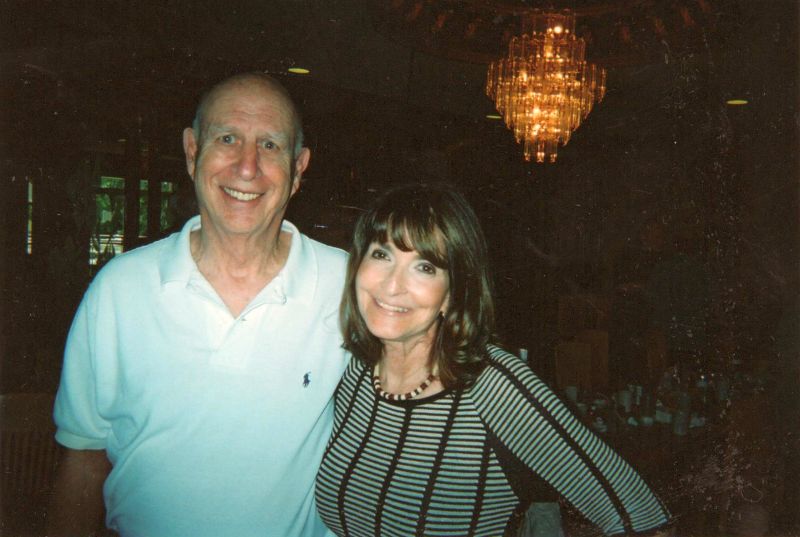 MARSHALL & CAROL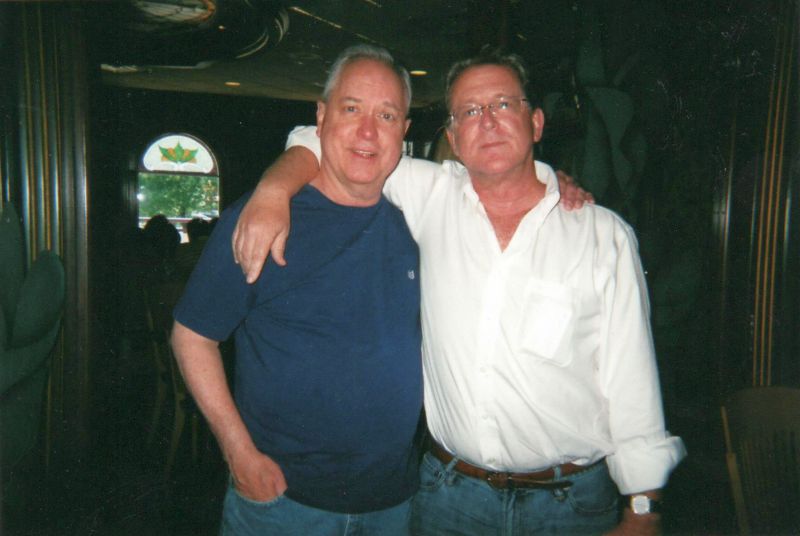 GARY HENDLER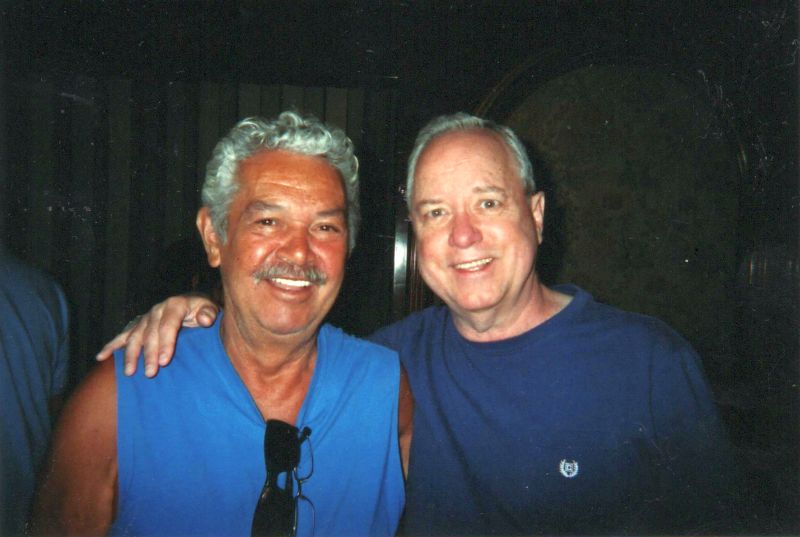 RICHIE SALVADOR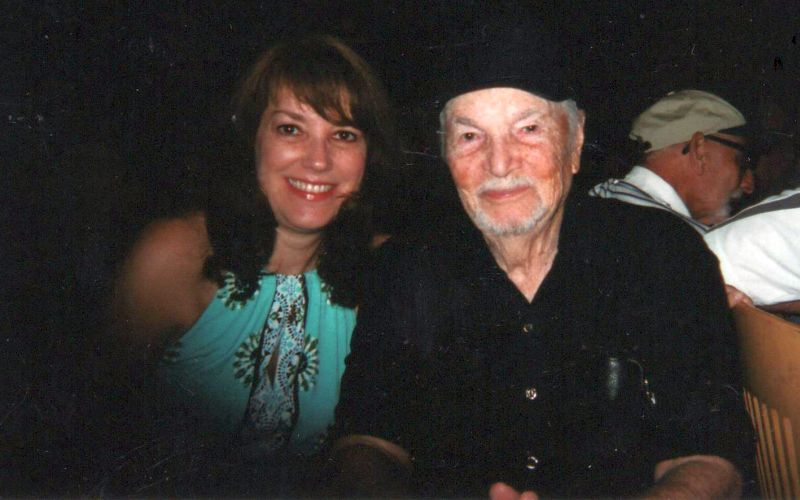 CHARLENE THELMANN & JERRY ROSS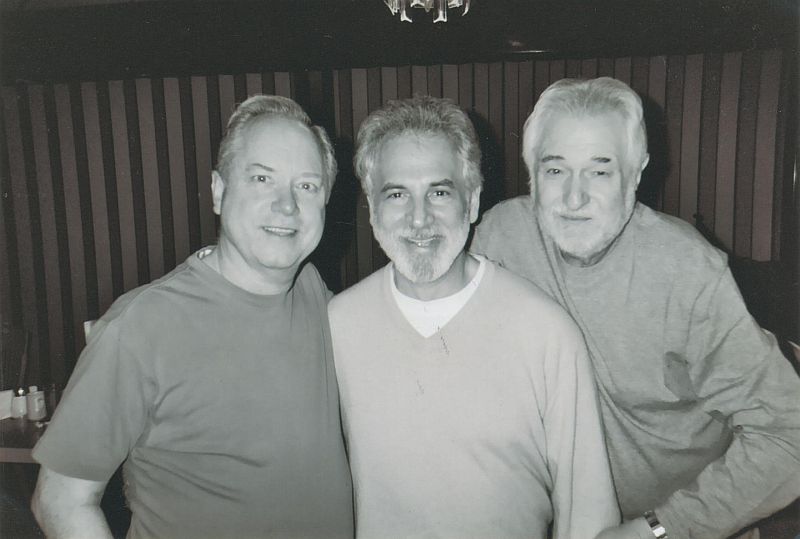 SAUL MELNICK WITH NORMAN COOPER
Gallery 1
Gallery 2
Gallery 3
Gallery 4
Gallery 6
Gallery 7
Gallery 8
Gallery 9
Gallery 10
Gallery 11
BACK TO PHOTO GALLERY
RETURN TO HOME PAGE